FREE MOVEMENT DAILY UPDATE
By Alexander Schymyck on Nov 20, 2018 12:40 pm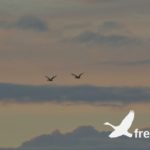 The Upper Tribunal has ruled that Paragraph 339C of the Immigration Rules fails to accurately transpose the requirements of the Qualification Directive governing the grant of humanitarian protection. The outcome means that asylum seekers who face serious harm in their country of origin, even if that is not the country they would be sent back to, are entitled to humanitarian protection. The issue in Abunar (Para 339C: "Country of return") [2018] UKUT 387 (IAC) was whether the risk of serious harm to the applicant has to exist in the country of origin or in the country of return to establish an entitlement to humanitarian protection. The Immigration Rules at Paragraph...
By Colin Yeo on Nov 20, 2018 10:44 am


In one of the longest running bits of immigration litigation ever (not quite as long as the Cyprus Sovereign Base Area refugee cases…), the Afghan asylum seekers who arrived on a hijacked plane in 2000 have been granted general permission to appeal by the Upper Tribunal. The legal point is a short one. The First-tier Tribunal judge who granted permission to appeal did so in ambiguous terms and Alan Payne for the Home Office attempted to argue this was a limited grant of permission. Not so, says President Lane. From the headnote: (1) It is essential for a judge who is granting permission to appeal only on limited grounds to...
By Colin Yeo on Nov 20, 2018 07:30 am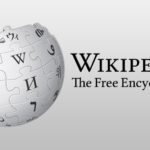 In the case of KV v Secretary of State for the Home Department [2018] EWCA Civ 2483 the Court of Appeal accepts that future statelessness is a relevant consideration in an appeal against deprivation of British citizenship obtained on the basis of fraud. The court also gives guidance on the nature of an appeal against deprivation of citizenship, holds that the burden of proof for proving future statelessness rests with the appellant and holds that Wikipedia is (just about) an acceptable source for proving foreign law. Background The appellant had been a Sri Lankan national and successfully claimed asylum in the United Kingdom in the 1990s. He later naturalised as...

More about Free Movement
Remember to check our free resource hubs and our ebooks and courses, free to Free Movement members.