Dear <<First Name>>,
Welcome to the Linn County Democrats Weekly Update. Just a couple updates on election watch parties and also for volunteer activities on Saturday, June 11...and don't forget to vote on Tuesday.




The Linn County Democrats and Liz Mathis Campaign for Congress office is officially open. The office is at 4850 1st Ave. NE, Cedar Rapids with office hours of 11:00 am to 7:00 pm Monday through Friday and 11:00 am to 4:00 pm Saturday. Closed on Sunday. Feel free to stop by and say hello!
In the State of Iowa, primaries are closed which means a voter will need to declare a party (Democrat or Republican) in order to participate in the primary.
Early voting for the primaries will begin on Wednesday, May 18, 2022 and end at 5 p.m. on Monday, June 6, 2022.
Absentee ballots MUST be received in our office or ballot drop box by the close of polls on election day.
Polling places will be open on election day from 7 a.m. - 8 p.m.
* Detail courtesy Linn County Auditors Election Service Website



We will try to include events for organizations that coincide with the beliefs of the Democratic party. If there are upcoming events or items of interest you would like to share, please send them to me.

Please click here to let me know your interest.
---
News Updates:
Students Should Refuse to Go Back to School
Despite the hopelessness after Uvalde, we're closer to understanding the kind of social movement that might actually affect gun reform.

Gal Beckerman, The Atlantic.com, May 31, 2022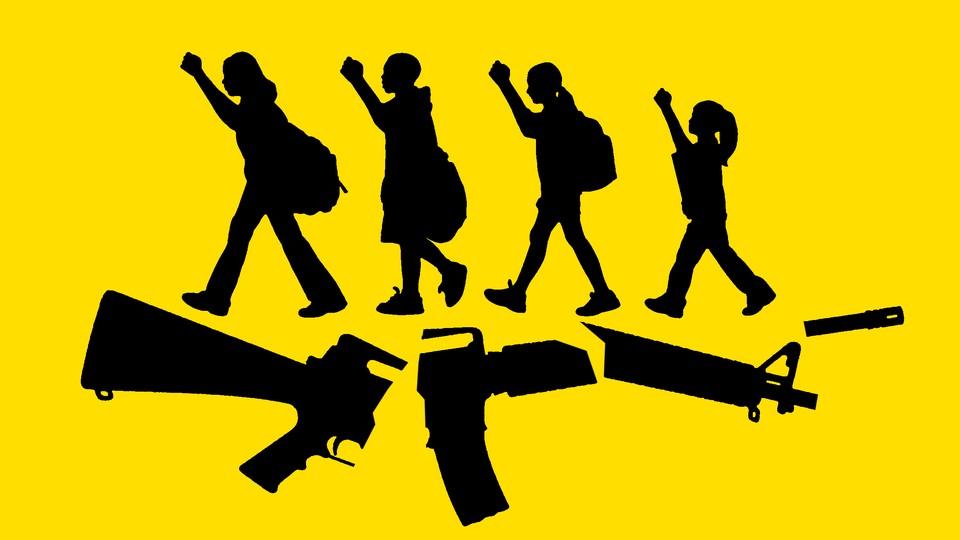 It's baffling. How can there be so much consensus among Americans about the need for stricter gun laws—63 percent want an outright ban on assault weapons—while we seem locked in this house of horrors, a schoolroom of slaughtered children around every turn, with no way out?
Yet moments of such misalignment, when the ideals of a critical mass clash with the rules that govern our collective lives, can also give rise to effective social movements. Most of us are unwilling to bear this American ritual any longer. The faces of those children. The unfathomable anguish of those parents, of those broken towns. The cruel inaction of politicians. At the same time, overwhelming evidence from countries such as Australia and Britain shows that reducing the number of guns in a society diminishes the possibility of mass shootings—and, I repeat, this is what a majority of Americans want.
The argument that we've been here before, that the gun lobby has a generation of politicians in its pocket, that our political system, and particularly the structure of the Senate, will always give outsize influence to Second Amendment absolutists—all of it is true. And yet, as awful as it is to say, we're learning with every killing. We're moving closer to the kind of movement that might actually make a difference.
Today, I'm left with one conclusion: The children and parents of our country need to take the summer to organize locally, build a set of national demands, and then refuse to go back to school in the fall until Congress does something.
Let me explain. Social movements need two elements to be successful: narrative and tactics. Borrowing from the political scientist Joseph Nye, we might think of these as soft power and hard power, respectively. Activists need to tell a compelling story that brings people along to a new way of thinking and emboldens them to act. But that isn't enough. There is also the hard work of mustering actual political power to elect different representatives, change laws, and leverage lobbying.
When it comes to narrative, those whose lives are most at risk in mass shootings make for the best storytellers....(more)

Invoking Uvalde, Trudeau out to freeze handgun sales
"We need only look south of the border to know that if we do not take action, firmly and rapidly, it gets worse," the prime minister said as he introduced new measures.




MAURA FORREST and NICK TAYLOR-VAISEY, Politico.com, May 30, 2022
OTTAWA, Ont. — The Canadian government is hoping for speedy passage of new firearm-control measures meant to fight rising gun violence in Canada, in the wake of last week's school shooting in Uvalde, Texas.
Prime Minister Justin Trudeau on Monday announced a national freeze on handgun sales.
"It will no longer be possible to buy, sell, transfer or import handguns anywhere in Canada," Trudeau said during a late afternoon press conference, surrounded by Cabinet ministers, Liberal MPs and gun control advocates.
"In other words, we're capping the market for handguns."
The Liberal government also aims to yank firearms licenses from perpetrators of domestic violence or criminal harassment, and a press release promised a "red flag" law that would allow judges to force gun owners "considered a danger to themselves or others" to surrender their firearms.
The government will also mandate that long-gun magazines be altered to carry no more than five rounds...(more)
Here is an update to coming events: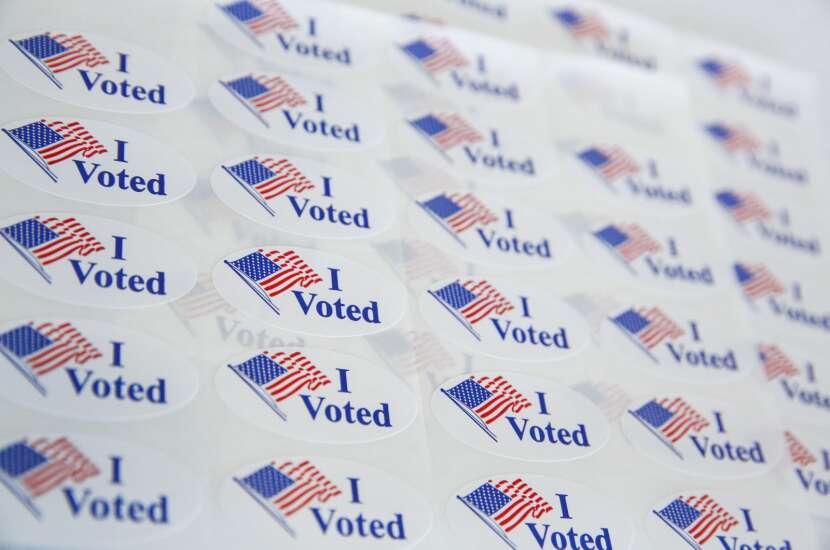 June 7:
| | |
| --- | --- |
| Title: | Primary Election Day |
| When: | Tuesday, June 7, 2022, 7:00 am - 8:00 pm |
| Location: | Election day! Please see details and links above on voting locations |
June 7:
Title:
Liz Bennett for Iowa Senate Election Night Watch Party
When:
Tuesday, June 7, 2022, 7:00 pm
Location:
The Bohemian, 1029 3rd St. SE, Cedar Rapids
Join the Liz Bennett team for drinks, a taco bar and messages from local elected and community leaders as primary election results roll in for Iowa's Senate District 39!
June 7:
Title:
Oxley For Supervisor Election Night Watch Party
When:
Tuesday, June 7, 2022, 7:30 pm
Location:
The Double Z Bar & Grill, 629 Ellis Blvd NW, Cedar Rapids.
Join Team Oxley as we celebrate all of our hard work on this campaign! Join us for apps and drinks at Double Z Bar and Grill as we watch the election results come in on June 7!

June 11:
| | |
| --- | --- |
| Title: | Robins Round Up Parade |
| When: | Saturday, June 11, 2022, 10:00 pm Staging at 9:00 am |
| Location: | Starting Point: Robins Clock Tower, Staging area in that location. ​Ending Point: Robins City Hall |
June 11:
| | |
| --- | --- |
| Title: | IDP Day of Action in Linn County & Liz Mathis Canvassing |
| When: | Saturday, June 11, 2022, 12:00 pm - 4:00 pm |
| Location: | Linn County Democrats Campaign Office & Liz Mathis Congressional Campaign, 4850 1st Ave. NE, Cedar Rapids. Join with other volunteers to phone bank or door to door canvassing for Liz Mathis Campaign. Time to get the 2022 election campaign going! |
June 12:
| | |
| --- | --- |
| Title: | Linn Phoenix Club - Democratic Party Unity Rally |
| When: | Sunday, June 12, 2022, 4:00 pm - 5:30 pm |
| Location: | Ellis Park Overlook Pavilion in Cedar Rapids. The Primary will be over and it will be time to for a Post-Primary Democratic Unity Rally. We'll be featuring U.S. Congressional Candidate Liz Mathis - and all the winners of the June 7 Democratic primary will be given the opportunity to speak at this event. Free event - Bring your friends, family and neighbors. |
June 15:
| | |
| --- | --- |
| Title: | Stonewall Democrats Caucus of Linn County Monthly Meeting |
| When: | Wednesday, June 15, 2022, 7:00 pm |
| Location: | Hiawatha Public Library, 150 W. Wilman St., Hiawatha |
June 18:
| | |
| --- | --- |
| Title: | African American Museum Juneteeth Celebration |
| When: | Saturday, June 18, 2022, 10:00 am |
| Location: | New Bo City Market, Cedar Rapids |
June 22:
| | |
| --- | --- |
| Title: | Linn County Democrats Central Committee June Monthly Meeting |
| When: | Wednesday, June 22,2022, 7:00 pm - 8:30 pm |
| Location: | More details to follow on the event. Zoom and In-person. Hiawatha Community Center |

Current List of Candidates:

| | |
| --- | --- |
| Position | Candidate |
| Governor | Deidre DeJear |
| Sec. of State | Joel Miller |
| Sec. of State | Eric Van Lancker |
| Attorney General | Tom Miller |
| State Auditor | Rob Sand |
| State Treasurer | Mike Fitzgerald |
| Sec. of Agriculture | John Norwood |
| U.S. Senate | Michael Franken |
| U.S. Senate | Abby Finkenaurer |
| U.S. Senate | Glen Hurst |
| U.S. House | Liz Mathis |
| House District 73 | Elizabeth Wilson |
| House District 74 | Eric Gjerde |
| House District 77 | Jeff Cooling |
| House District 78 | Sami Scheetz |
| House District 79 | Tracy Ehlert |
| House District 80 | Art Staed |
| House District 83 | Kristen Nall |
| House District 84 | Sara Yedlik |
| Senate District 37 | Austin Frerick |
| Senate District 37 | Molly Donahue |
| Senate District 39 | Liz Bennett |
| Senate District 39 | Joey Zahorik |
| Senate District 40 | Todd Taylor |
| Senate District 42 | Jessica Wiskus |
| Treasurer | Brent Oleson |
| Recorder | Carolyn Siebrecht |
| County Supervisor Dist 1 | Bre Oxley |
| County Supervisor Dist 1 | Kirsten Running-Marquardt |
| County Supervisor Dist 1 | James Houser |
| County Supervisor Dist 2 | Ben Rogers |
| County Attorney | Nick Maybanks |
Upcoming future events:
IDP State Convention June 18, 2022
---