CNHR Podcast: Health Canada Alert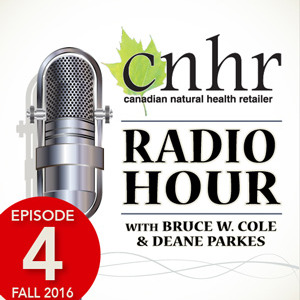 Health Canada's Latest Agenda:
"Canada On The Precipice Of Declaring All Natural Health Products As Drugs"
Life Choice CEO Eldon Dahl weighs in on the latest Health Canada controversy, along with other notable names in the natural health industry.

Bruce and Deane discuss the changes to our industry that Health Canada is proposing. Find out how you can participate in letting Health Canada know how we feel about the proposals. In this podcast we talk with...

time: 9:18 Helen Long, President, CHFA
time: 25:15 Eldon Dahl, Founder and CEO of Life Choice Ltd, Cochrane, AB
time: 41:26 Matthew James, President of Purity Life Health Products
time: 51:35 Robert Assaf, CEO of Kardish Health Food Centres, Ottawa
time: 1:04:00 John Biggs, Owner of Optimum Health Vitamins, Edmonton, AB

To listen to the podcast, click here!