.....news letter #1086 - jazzed.....
Another week, a bunch more records! Some real tasty new arrivals, and a big old stack of restocks. And probably some great stuff not even listed below since it's showing up tomorrow, so refresh the site tomorrow too just in case. Our A1 pick of the week goes to the new
Troth
album on the excellent
Mammas Mysteriska Jukebox
(
JJulius
,
Monokultur
, etc), a great lo-fi blend of ambient, pop, folk, synth and found sound. And Jaime would like to remind you about The
Hated
reissue on the infailible
Numero
, their recent 90s punk/emo offerings have been stellar! We also got a big stack of titles from the Swedish Gothenburg scene...
Amateur Hour
,
Arv & Miljo
,
Jon Collin
,
Blod
, &
Franciska
all wonderful slabs for late night lo-fi listening. A couple new
Blue Notes
, as well as two more entires in the
Verve By Request
series. And
Atlantic
was obviously starting to feel left out and has started reissuing some classic soul slabs for their 75th anniversary... Johann Johannsson's killer soundtrack to
Mandy
has been repressed and is already sold out at the source. Oh, and Real Gone has repressed
Dorothy Ashby's In a Minor Groove
! What a week!
OH... and we're doing something we rarely do... WE ARE HIRING! At least one, maybe two part time positions.
Weekend availability is a must!
Drop a resume off at the store along with your top ten albums of all time and this year.
Current operations.....
– in-store shopping/pick ups – 11 – 6 pm Monday – Friday, 11 am – 5 pm Saturday
(if you don't want to come into the store for a pick up, call and/or use the back door)
– We will be wearing masks, if you want to, great! If not, that's also fine, but please be respectful of other people's space and decisions.
– Sanitize your hands (we'll have some)
.....picks of the week.....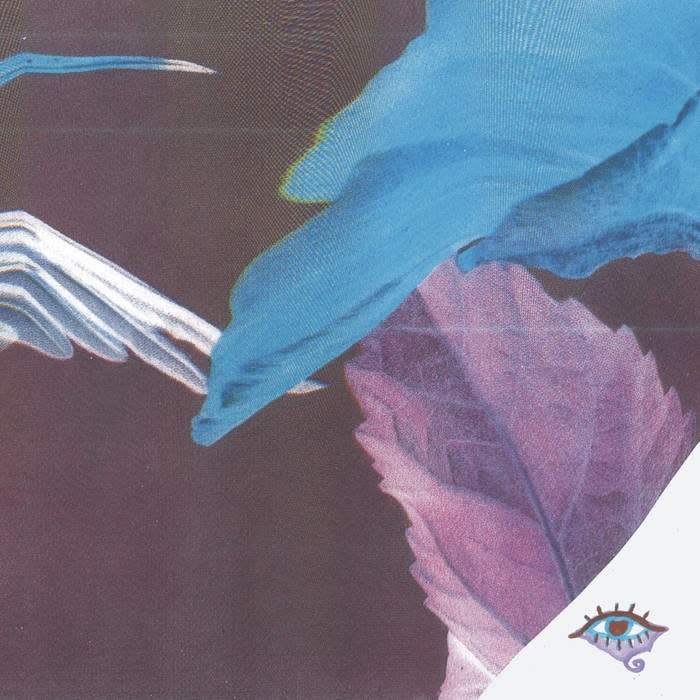 Troth: Forget the Curse LP

Mamma's Mysteriska Jukebox

"Troth is unknown colours, mist-soaked dreamscapes, strange misshapen cities belonging to forgotten lands. Troth is also a pop duo, though not of the kind nowadays subjugated by the algorithm. Forget the Curse is the group's best demonstration yet that somewhere in the murky fields between song and sound, there is a lot of untilled soil. There are elements from previous recordings here: the diaphanous synth-pop of Oak Corridor; the bleary hypnagogic ambience of Flaws in the Glass and Small Movements in Radiance. But what previously clocked as two extremes lock together on Forget the Curse, resulting in a record that skirts the fringes of dour folk, glistening candle-lit pop, sublime atmospherics, and even a haunting dalliance with groggy downtempo mid-'90s trip-hop. The textural palette is wide and often surprising: Looped piano, spectral reverberated saxophone, burnished synth basslines, and a whole lot more that's unrecognisable. While intrepid in spirit, Troth is also marked by an intimacy born of the duo's flair for leaving so much space in their productions. Forget the Curse sounds as if transmitted from a great distance, but like the dream logic it so often resembles, there are moments of startling clarity amid the fug. The flowing pop of Valley of Palms and Amarant offer oblique perspectives on familiar forms, elevated by Amelia Besseny's celestial vocals. Meanwhile, Nettles Silver Lining and Days Become a Circle feel like waking in the night to a familiar, yet strangely-lit room. Forget the Curse comes with the mood of a new beginning for Troth. But if the Newcastle group's history is any indication, the next record will feel like a new beginning too. It's best to savour this moment while it lasts"
File Under:
Experimental, Electronic, Ambient, Pop, Ian's Picks, Kris's Picks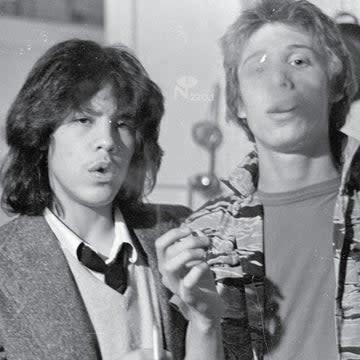 Hated: Best Piece Of Shit Vol. 4 (white) LP

Numero

This one's been teased for awhile, decades even. The Hated box set was an idea before Numero was an idea. Today we're pleased to announce the first of five planned Hated collections that we'll be rolling out over the next several years. Up first is Best Piece Of Shit Vol. 4, which compiles the Annapolis quartet's earliest explorations into revolution summer emo. Spread across two LPs is the band's 1985 debut cassette, the No More We Cry EP, and 14 period bonus tracks from these hardcore hooligans. We've also made a limited 7"+CD+tape edition with an additional five bonus tracks. Andrew Gephardt and Ken Shipley provide lengthy essays on the band and scene, illustrated by dozens of photographs from the band's archive. We've got 500 copies broken bone white wax on both, but not for long. The Hated on Numero… Never said it'd be like this, right?
File Under:
Punk, Jaime's Picks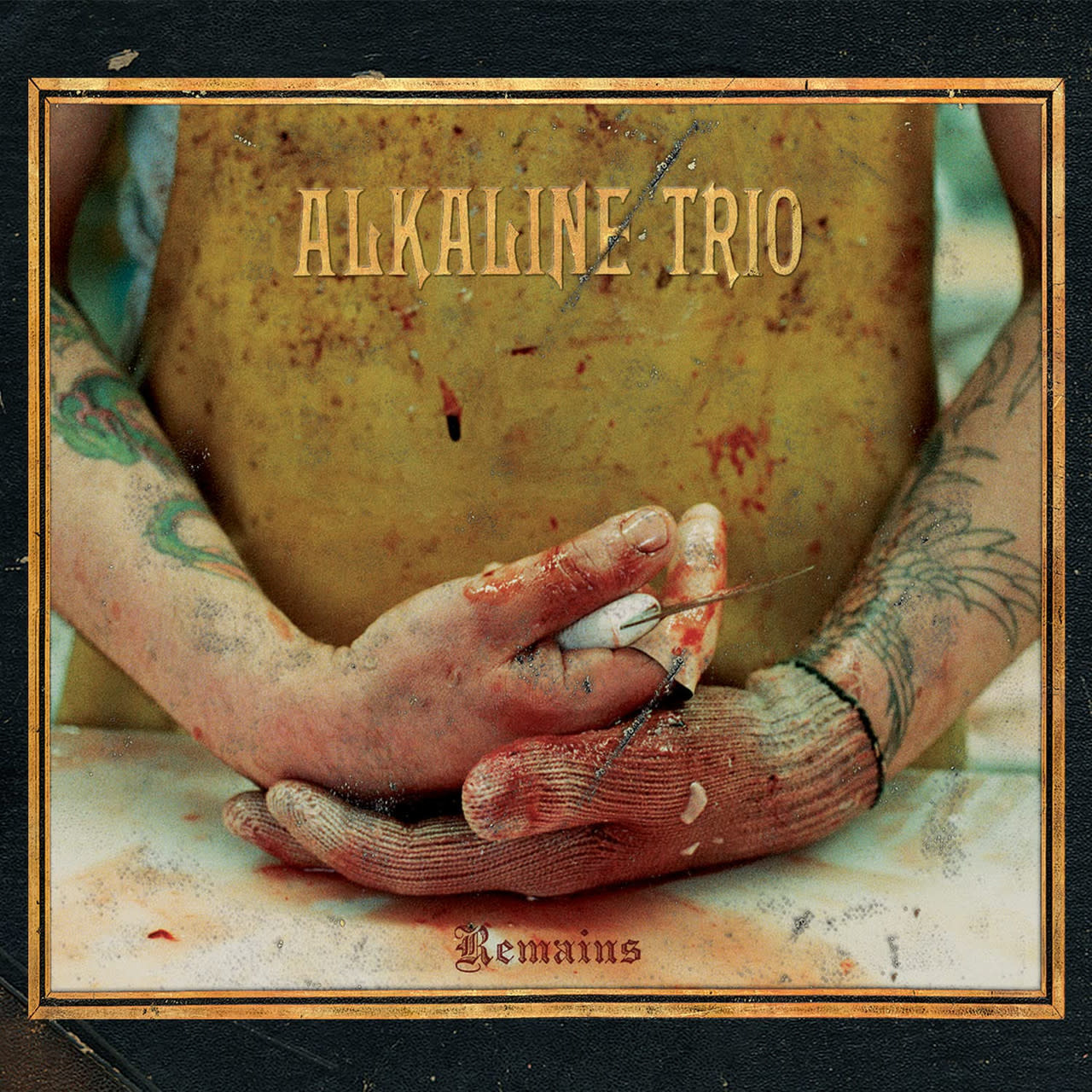 Alkaline Trio: Remains LP

Vagrant

Alkaline Trio's legacy harkens back to 1997, when Matt Skiba, a bike messenger from working class Chicago suburb McHenry, gave up the drums for the guitar and began his quest for the perfect balance of lyrical hell and pop heaven. Remains is a 2007 compilation of rare tracks, b-sides, live recordings and more the Alkaline Trio recorded between 2000 and 2006. The band noted that, "in the midst of the torrent of recording albums and touring to support them...these truly are the remains of the last half-decade." Deluxe Edition vinyl 2LP with trifold jacket.
File Under:
Punk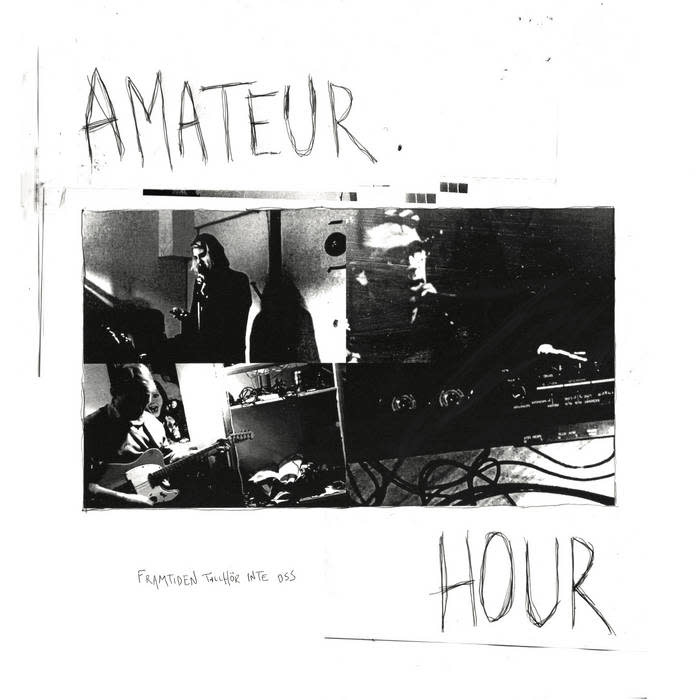 Amateur Hour: Framtiden Tillhor Inte Oss LP

Appetite

Public service 2nd press for the second lp of indie pop meets industrial dreaming from Gothenburg heroes Amateur Hour. It's Like two halves of the same uncomfortable feeling. The strange but true meeting of the mawkish sweetness of indie pop and the psychically damaged acting-out of industrial and noise has a long tail. Moments of heartfelt song emerging from the murk of an Xpressway cassette, the wailing debris plus cute pop of Henry's Dress/Black Tambourine/Sunny Sundae Smile era MBV, the whole Blackest aesthetic.. like a TG flash sewn on to a Marks and Spencer's Cardigan, it's a hard move to pull off. With this second LP (I missed the first one) Amateur Hour announced themselves to me anyway, as the modern masters of this balancing act. Real pop commitment, a TVPs cover and a song the really sounds like Rozalla's Everybody's Free, meet just the right amount of clang, clatter and hiss to produce an awkward classic. Sugar and vinegar in the same paper cut
File Under:
Lo-Fi, Indie, Pop, Kris's Picks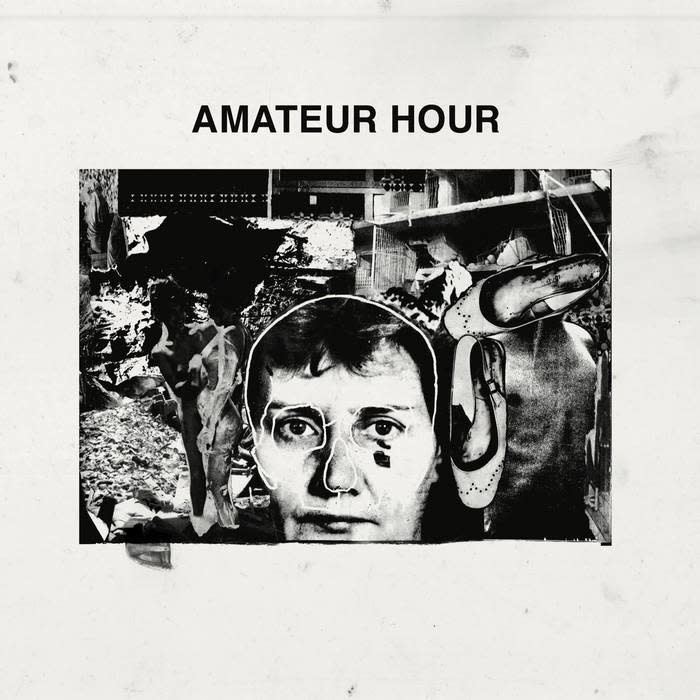 Amateur Hour: s/t LP

Appetite

The highly sought after debut album originally released through Förlag För Fri Musik, finally reissued! Pressed in 500 copies with updated cover art & contains an insert with liner notes written by Mattias Rörström (Happiest Place Records). Great lo-fi, indie, noise, folk, pop weirdness.
File Under:
Lo-Fi, Indie, Pop, Kris's Picks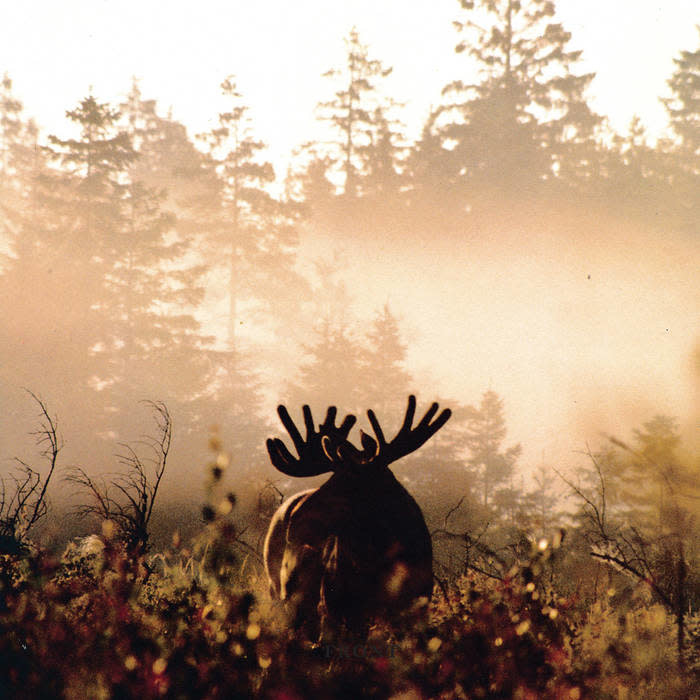 Arv & Miljo: Valnad av Fornskog LP

Discreet

Coming full circle, Vålnad Av Fornskog is the fourth and final part in Arv & Miljö's suite of seasonal ambient albums initiated with Svensk Sommar I Stilla Frid (Omlott, 2018) and continued with Himmelsvind (Discreet Music, 2020) and Ensam Är Nattens Rymd Över Vita Vägar (Discreet Music, 2021). Heavily inspired by the Swedish countryside autumns of the 80's, the album starts just at the tail end of the summer. Fragmentary memories of things like rain on a tin roof, empty playgrounds and windy days walking home in the dark comes alive throughout the five segments on the album, sounds integrated with dissolving melodic synth primitivism and crude tape techniques. While arguably not miles away in sound and ambience compared to the previous parts, the broken new age music of Vålnad Av Fornskog is further pushing the fidelity boundaries with everything almost falling to pieces at the end. Glimpses of early Pacific City Sound Visions or Dreamtime Tape Sounds releases meets 90's Tangerine Dream through speakers on fire with an undeniable dose of 'Swedish tape noise'. Features a guest apperance by Mark Anderson of Greymouth fame on drums. Mastered by Giuseppe Ielasi.
File Under:
Ambient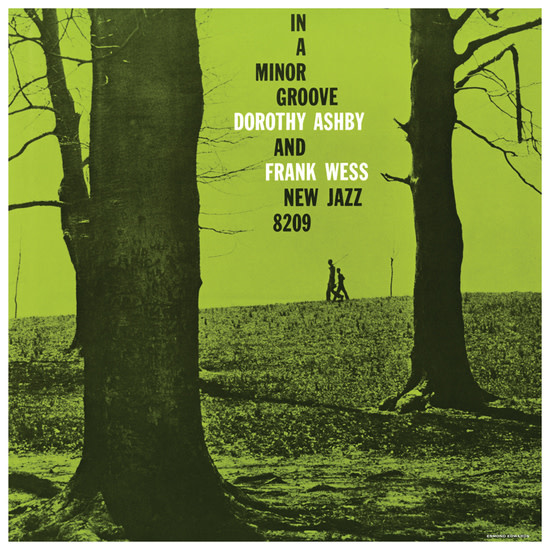 Ashby, Dorothy & Frank Wess: In A Minor Groove LP

Real Gone

Dorothy Ashby was probably the greatest—and certainly the most swinging—jazz harpist of all time, re-purposing an instrument best known for ethereal glissandos into a fully versatile voice in combo settings, capable of providing both instrumental embroidery and rhythmic drive. But she was always fighting an uphill battle in terms of garnering critical and commercial success; both her gender and the exoticism of her instrument often prevented her from being taken seriously among the hidebound environs of late '50s and '60s jazz. But it is that very uniqueness of her sound and station in the jazz world that has made her one of the most collectible musicians of her era, as her music has been sampled and celebrated by modern-day hip hop and world music artists (e.g. Jurassic Five, Bonobo) alike. In a Minor Groove is one of two albums she made in 1958 with flautist/saxophonist Frank Wess, and it is a marvel; backed by fellow Detroit native Herman Wright on bass and the great Roy Haynes on drums, she and Wess weave mesmerizing melodic threads through standards like "Alone Together" and "Yesterdays." But perhaps the most amazing track is "Bohemia After Dark," which displays Ashby's uncanny ability to turn her harp into a rhythm guitar! For this first-ever domestic black vinyl reissue of In a Minor Groove, we are using the original mono sources—not the rechanneled stereo and jumbled track listing that showed up on Prestige's later repackaging called Dorothy Ashby Plays for Beautiful People. Original album art with Ira Gitler's sleeve notes, too.
File Under:
Jazz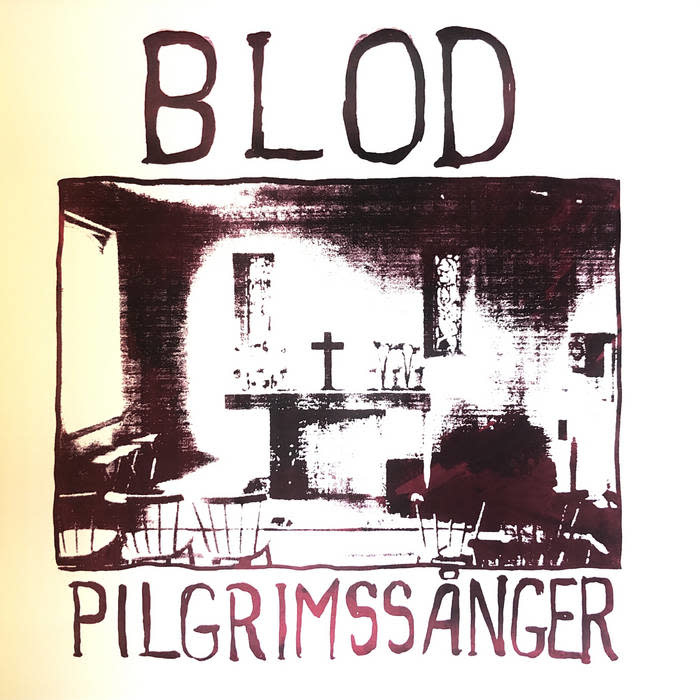 Blod: Pilgrimssanger LP

Discreet

Pilgrimssånger is the first of two new Blod albums deeply inspired by the Swedish Christian parish culture. The songs deals with human connection and solitude in a life built upon faith. The lyrics depicts exposure and anxiety but also joy and belief among free church members, the complexity of the relationships in the community with its leaders and priests and - ultimately - God. The songs are mainly influenced by Swedish folk music, psalms and choral music. While being an heavy album, Gustafs' intention has still been to fill the listener with hope and light rather than the opposite. As usual with Blod, the approach has been to highlight the beautiful things in generally ugly contexts, something that has probably never been as evident as on Pilgrimssånger. Pilgrimssånger features guest apperances by Elin Engström and Anna Johannesson on vocals and percussion. Joakim Karlsson mixed and mastered the album. Screenprinted cover, lyric book and additional insert.
File Under:
Experimental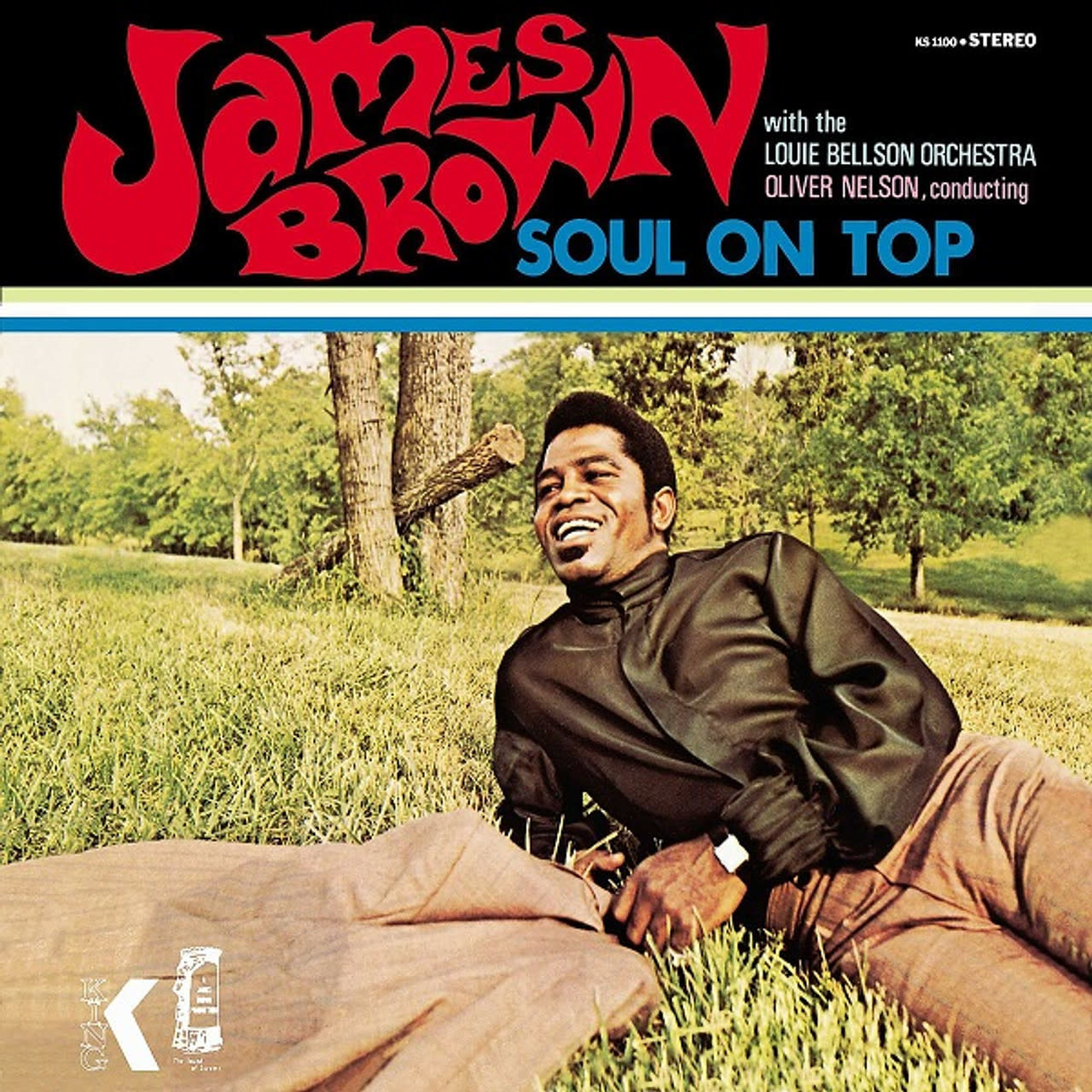 Brown, James: Soul On Top (Verve By Request) LP

Verve

In the liner notes to this grooving 1969 album, featuring a big band led by drummer Louis Bellson and arranged by Impulse! star Oliver Nelson, the Godfather of Soul explains that he is a "jazz man at heart." Brown's soul consigliere, saxophonist Maceo Parker, helps make this a swinging, spirited and satisfying set of standards and JB hits. Verve By Request Series features transfers from analog tapes, remastered on 180-gram vinyl, and pressed at Third Man in Detroit.
File Under:
Soul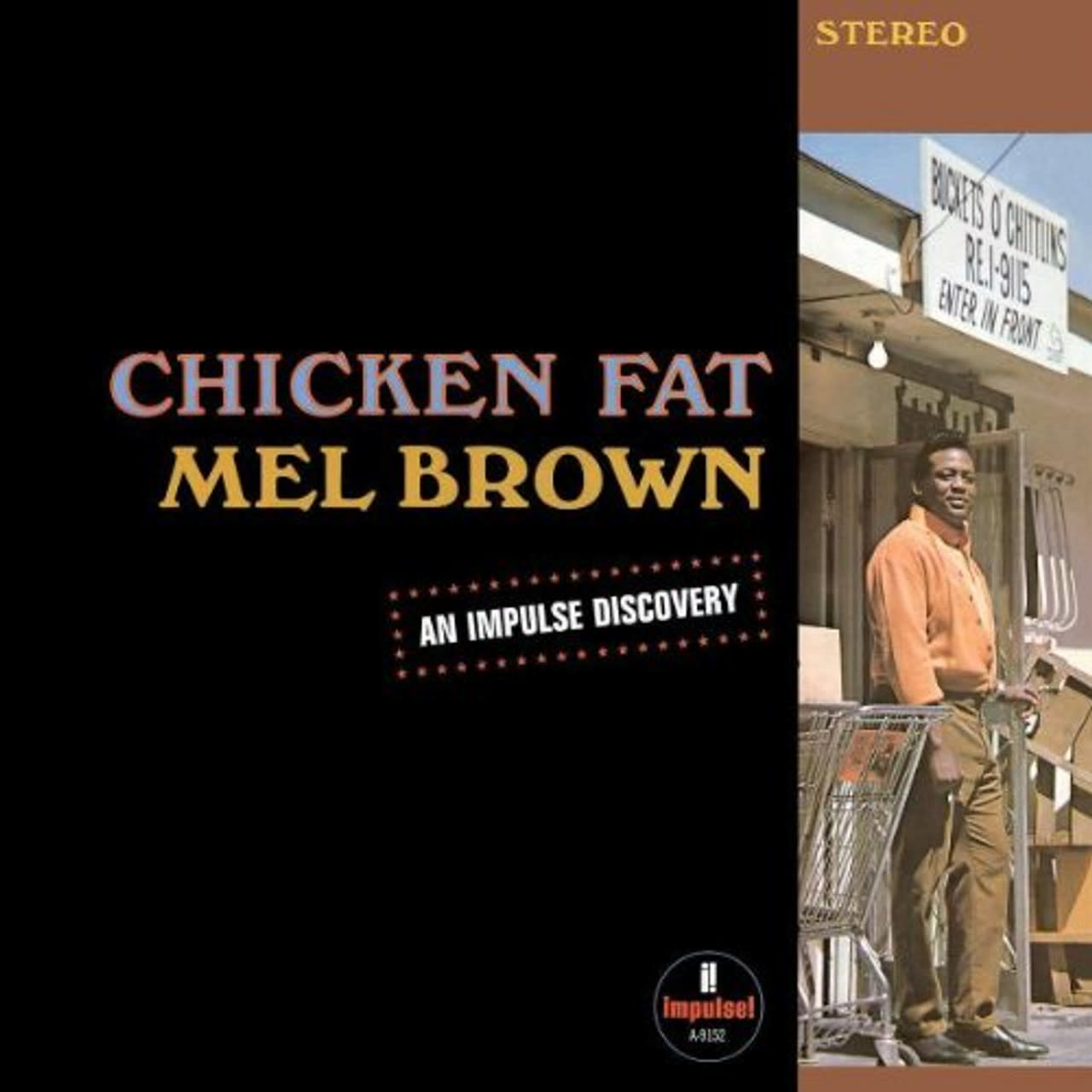 Brown, Mel: Chicken Fat (Verve By Request) LP

Verve

Guitarist Mel Brown's 1967 Impulse! debut is possibly the funkiest and most unique album ever released on the label. Brown's clean blues picking style-honed while playing in John Lee Hooker's and T-Bone Walker's bands-marinates funkily with the swinging soul-jazz organ of Gerald Wiggins. The title track and the simmering lament of "I'm Goin' to Jackson" standout. Verve By Request Series features transfers from analog tapes, remastered on 180-gram vinyl, and pressed at Third Man in Detroit.
File Under:
Jazz, Funk, Blues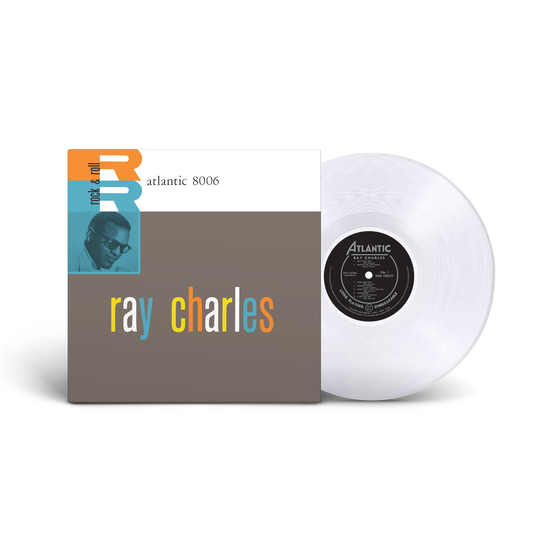 Charles, Ray: s/t (Mono/Clear) LP

Atlantic

Ray Charles Atlantic debut in Mono is a must-have. Also known as Hallelujah, I Love Her So is a compilation of Charles' early singles that helped forge this his original fusion of blues, R&B, jazz and pop. Ray Charles' self-titled album is pressed on a single clear LP and is a one time pressing. This vinyl release is a part of Atlantic Records' 75th Anniversary vinyl collection.
File Under:
Soul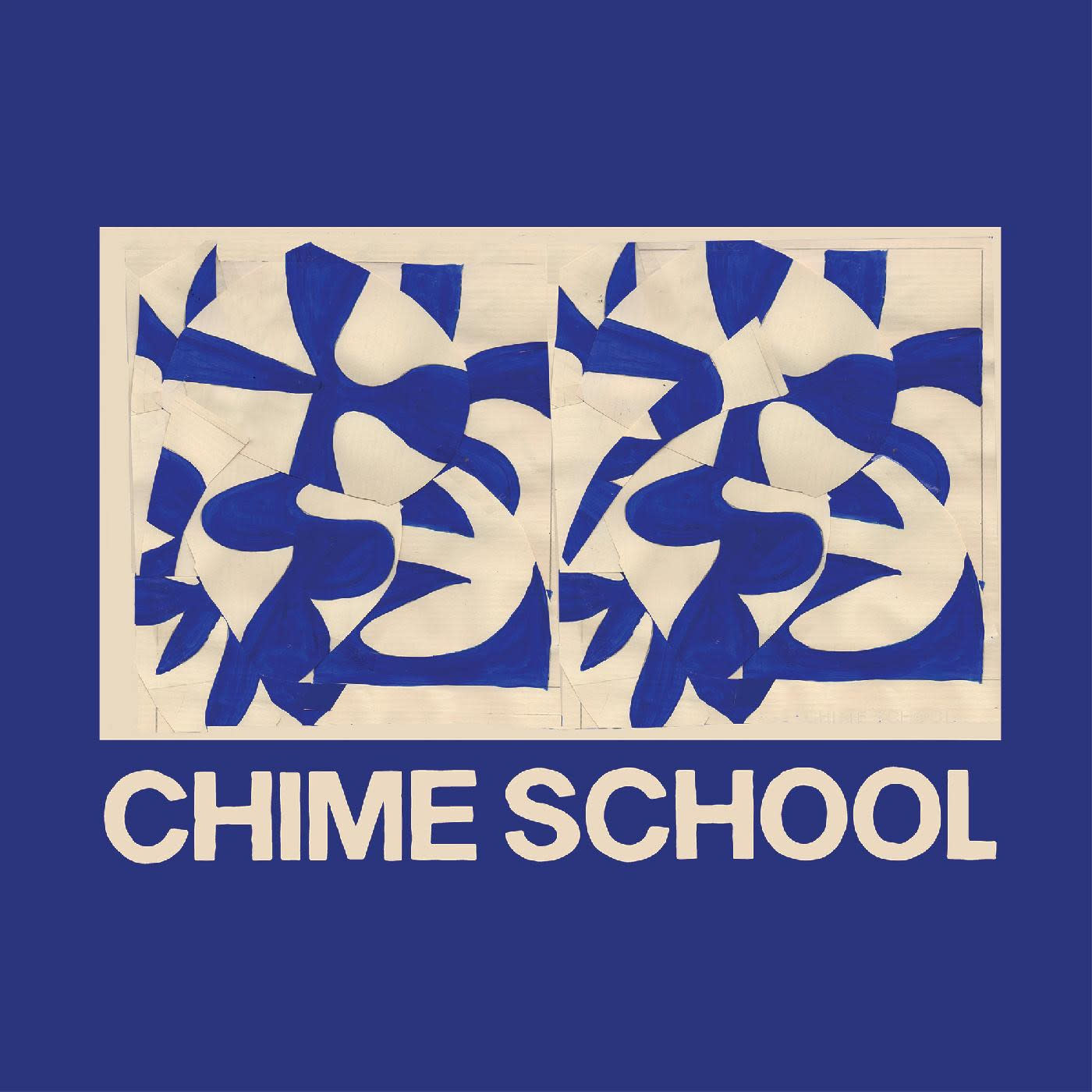 Chime School: Chime School (TRANSPARENT MAGENTA) LP

Slumberland

Chime School is the project of San Francisco musician Andy Pastalaniec. Endlessly charmed by 80s indie and its 60s forbearers (and any record with a 12-string guitar), Andy cut his teeth as a drummer with SLR labelmate Odd Hope in their early group Pink Films; later with shoegazers Cruel Summer, and currently with indiepop outfit Seablite. But it wasn't until he was gifted a cassette 4-track portastudio "almost as a dare," that he came out from behind the kit to write and record his own material. Aptly named for its autodidact roots, Chime School pays homage to the formative jangle of The Byrds by way of early Primal Scream and The Springfields; the production and pop sensibility of the Biff Bang Pow and The Razorcuts; and the spirit of great singles labels like Creation, Postcard and Sarah. From the dreamy album opener "Wait Your Turn" to the driving jangle of "Dead Saturdays" and the lush, epic "Gone Too Fast" we can see that we're in the presence of a very talented writer indeed, someone with a lifetime's worth of pop fandom just waiting to burst out in song.
File Under:
Indie Rock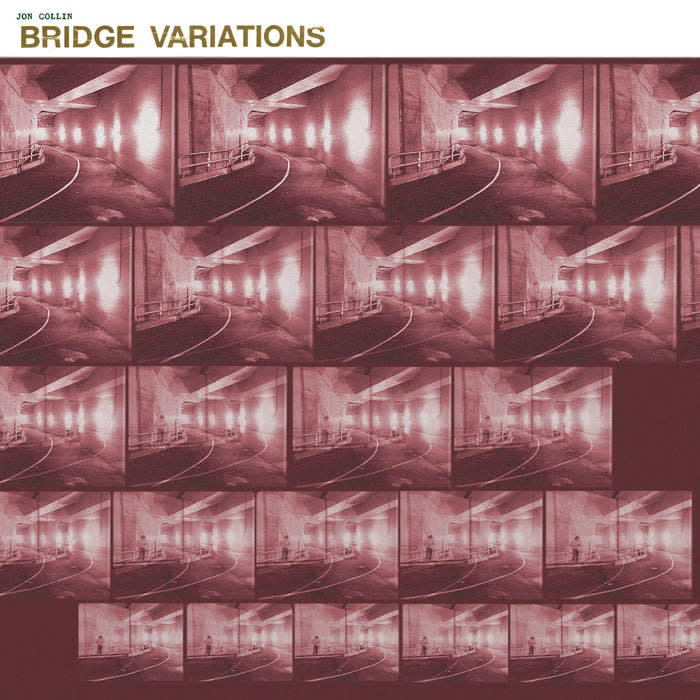 Collin, Jon: Bridge Variations LP

Discreet

On Bridge Variations, the now Stockholm-based English guitarist Jon Collin changes his guitar for a keyed fiddle. Mostly recorded to tape under different bridges around Stockholm during 2021, partly for the sound but also because of their importance to the geographical make-up of the place, the album is like a modern take on traditional Swedish folk music made by an outsider looking in. The sound is pretty much a continuation of the palette explored on 'Dream Sequence, End Of Summer', Collin's contribution to the Contemporary Homemade Music compilation put out by Discreet Music last year. Slowly moving and drawn-out melodies evolve into immense droning beauty, rich of texture and with the environmental sounds from the sites becoming an integral part of the recording. Mastered by Giuseppe Ielasi. Comes with a 12-page colour-coded booklet of photos of the recording locations.
File Under: Guitar, Ambient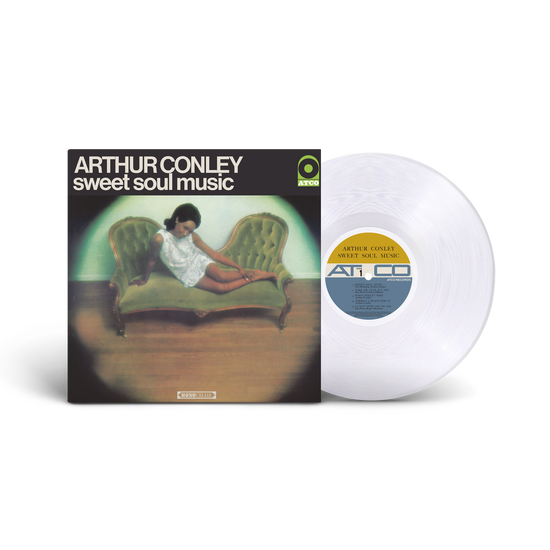 Conley, Arthur: Sweet Soul Music (Mono/Clear) LP

Atlantic

This mono version of Arthur Conley's soul classic was produced by none other than the King of Soul® Otis Redding. It features Conley's iconic title track, as well as Redding-penned or co-penned songs including "Wholesale Love," "I'm a Lonely Stranger," "Let Nothing Separate Us," and "Where You Lead Me" as well as a curated selection of contemporary soul standards. Arthur Conley's 'Sweet Soul Music' album is pressed on a single clear LP and is a one time pressing. This vinyl release is a part of Atlantic Records' 75th Anniversary vinyl collection.
File Under:
Soul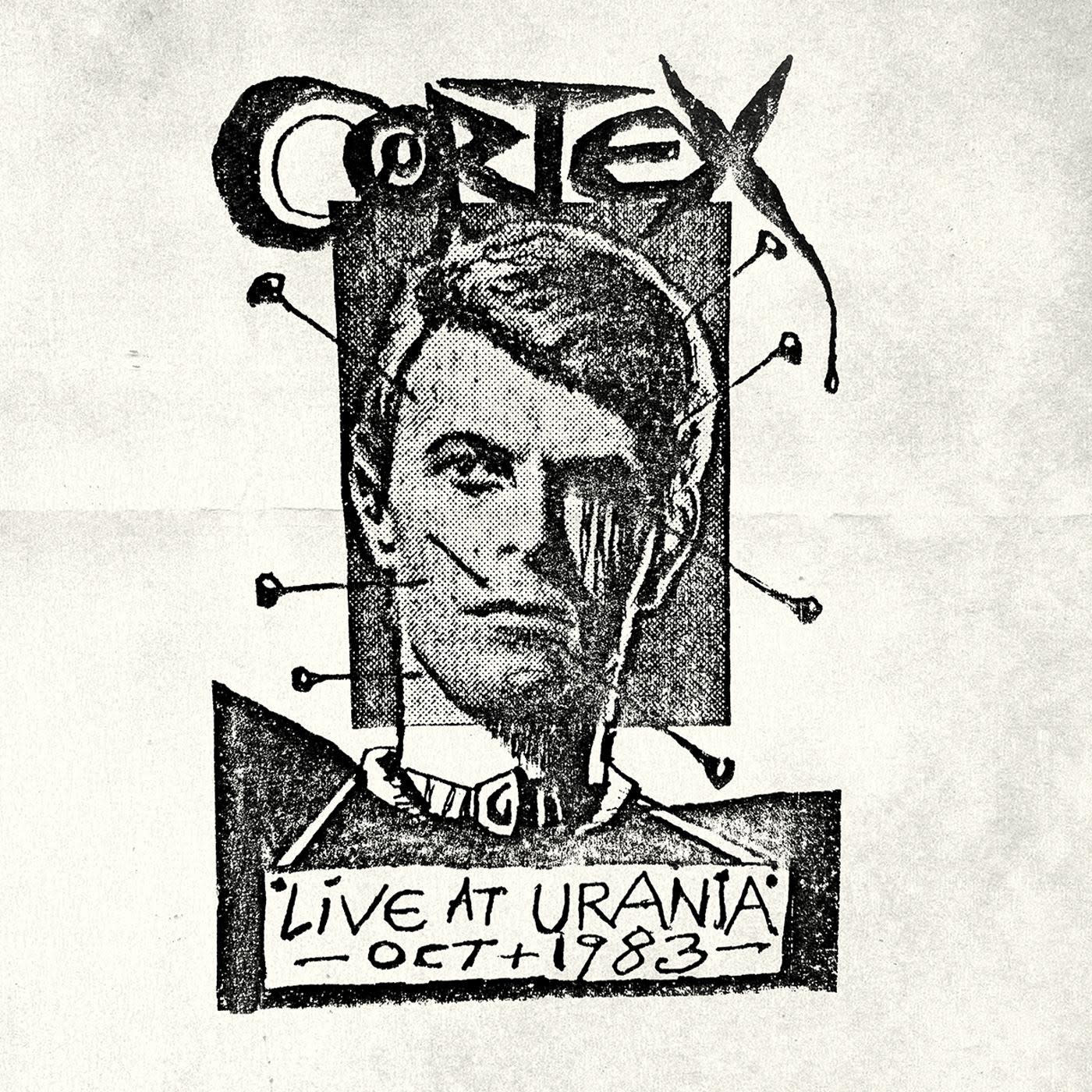 Cortex: Live at Urania LP

Energy

The live recording at Studio Urania made in October 1983 was at first only released as a cassette and in 1990 as an LP. Both have been collectibles for decades. Finally, this holy grail of freakish noise is being properly released on vinyl again.
File Under:
Punk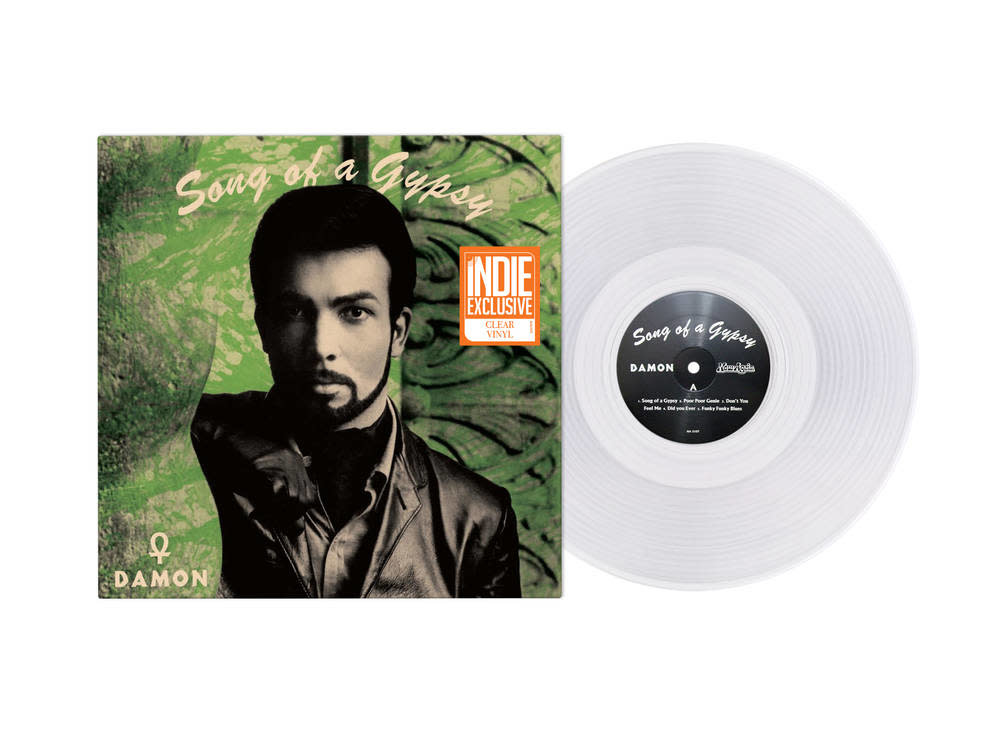 Damon: Song Of A Gypsy (RSD Essentials-clear) LP

Now Again

Indie Exclusive * First time on colored vinyl * Damon's Song Of A Gypsy is generally regarded as one of the finest privately-pressed psychedelic rock records and has, for over twenty years, been one of the most sought after late 60s American rock artifacts. Bad bootlegs and scrappy reissues have spread his music, but left Damon's story untouched, leaving Song of a Gypsy high on its own plateau: out of reach and indescribable. Finally, Damon's story can be told. Under the supervision of Now-Again's Egon and Damon himself, and over a five year period, Song Of A Gypsy has been researched and documented, and has now been pitch-corrected and remastered.
File Under:
Psych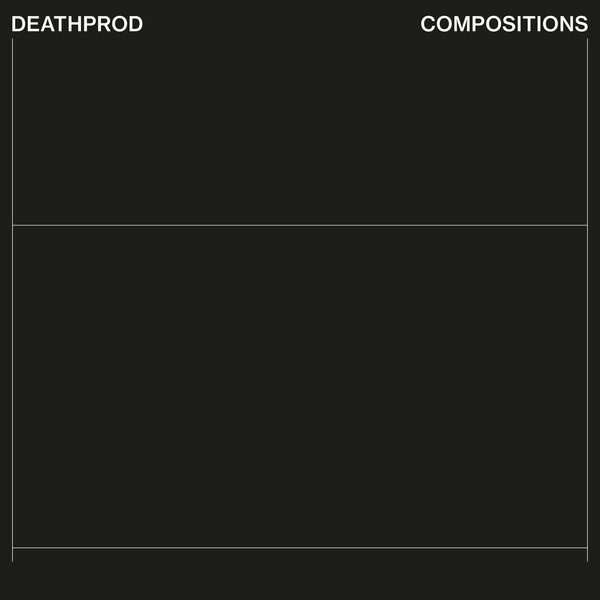 Deathprod: Compositions LP

Smalltown Supersound

Hallucinatory dark ambient drones from the master himself, 'Compositions' harks back to Deathprod's legendary 'Treetop Drive', extending a monochromatic, widescreen view of his frozen musical doomscape. Unmissable. Considering so many producers have attempted to mimic Sten's stoic, industrial ambient mode, very few have come within spitting distance of the Norwegian veteran. 'Sow Your Gold In The White Foliated Earth' felt like a flex - a way to acknowledge the current obsession with xenharmonic tuning and Medieval instrumentation while simultaneously advancing the discourse a few decades. And he could have rested on his laurels for a while, but 'Compositions' re-affirms Sten's status, proving his well-worn dark ambient framework is still somehow revolutionary, and still completely unmatched. It's the proper follow-up to 2019's noisy "OCCULTING DISK", but sounds spiritually more connected to "Treetop Drive", his 1994 debut that crossed electronic minimalism with unmistakably Lynchian atmospheres. 'Compositions' has a familiar pace - long, reverberating wails, punctuated by silence - but simultaneously drags Sten's craft into a new era. Always challenging the way we listen, Sten assembles the album chronologically, so we get to hear his thought process as he writes. The noise of his arsenal of machines - his "Audio Virus" - is also audible in each empty crack, so that the silences are just as rich as the synthetic throbs and piercing drones. Basically we're invited to witness an extended moment in Sten's studio, watching him work as a craftsman with his chain of sound generators and archaic FX boxes. Sten has been developing his studio since 1991, and seems to have avoided any hip gear trends completely, so there are few obvious sonic reference points you can spot - there's no placeable modular granulations or Ableton-friendly VST effects to be seen. Acknowledging how ubiquitous 'dark ambient' sounds are in streaming television and movie soundtracks, artists have had to work harder to avoid the tools and memes of commerce in an attempt to create sonic landscapes that feel physically unsettling as the world teeters into grey-hued dystopia. Sten's sounds are genuinely foreboding: gloomy microtonal chords that echo into negative space, rasping synth groans scraping against the consciousness, syrupy bass tones that avoid any comparison with hammy doom metal tropes. His electronic boxes heave, cough and splutter with the unstable character of prized acoustic instruments, and you're left with the feeling that even if another musician entered Sten's studio for an evening or two, they wouldn't be able to come up with nearly the same expression. We get to witness a symbiotic relationship between man and machine that's many paces from the world of algorithms and AI. And if that isn't relevant right now - well, we don't know what to tell ya.
File Under:
Experimental, Drone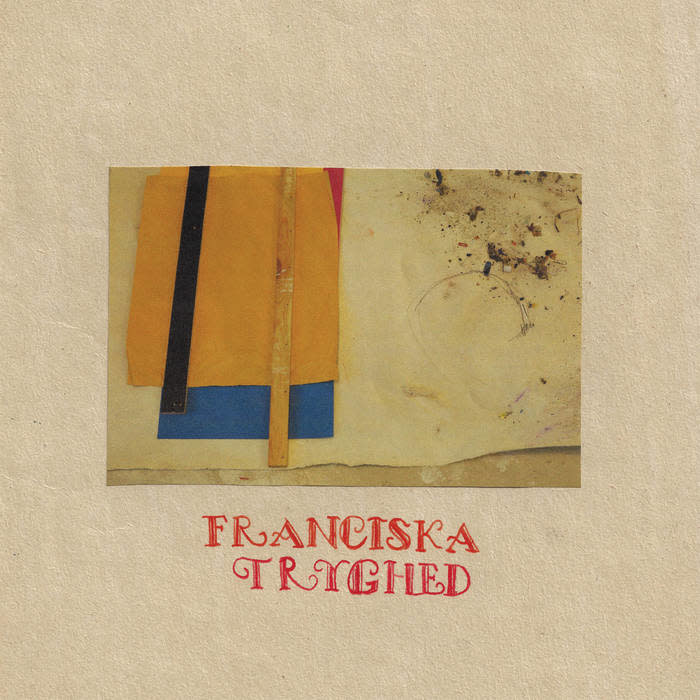 Franciska: Tryghed LP

Discreet

Tryghed is the debut album from Franciska, the alias of the now Copenhagen-based artist Jonas Torstensson. As one of the key figures in the young, vivid scene around the Forlaget Kornmod imprint, Jonas has released a good deal of music under different names during the last few years, often in very limited cassette editions with barely no distribution. In many ways, Franciska pretty much captures the very essence of the sound world their label now is associated with: melancholic and rather loose tape compositions made with a hands-on approach, usually performed on organ, piano, synthesizers and acoustic instruments and often room recorded with environmental sounds leaking in. Truly DIY ambient music, closely connected in spirit with some of the more melodic Förlag För Fri Musik moments, Astrid Øster Mortensen etc. With crude stop/rec editing, sizzling magnetism and tape scuffs left intact, the A-side consists mainly of piano recordings made while on break from classical music rehearsals in school, while the B-side incorporates more electronics and field recordings though still having the piano as the focal point. Wintery minimalism at its very best. Cover image by Alba Liv. Mastered by Joakim Karlsson.
File Under: Ambient, Piano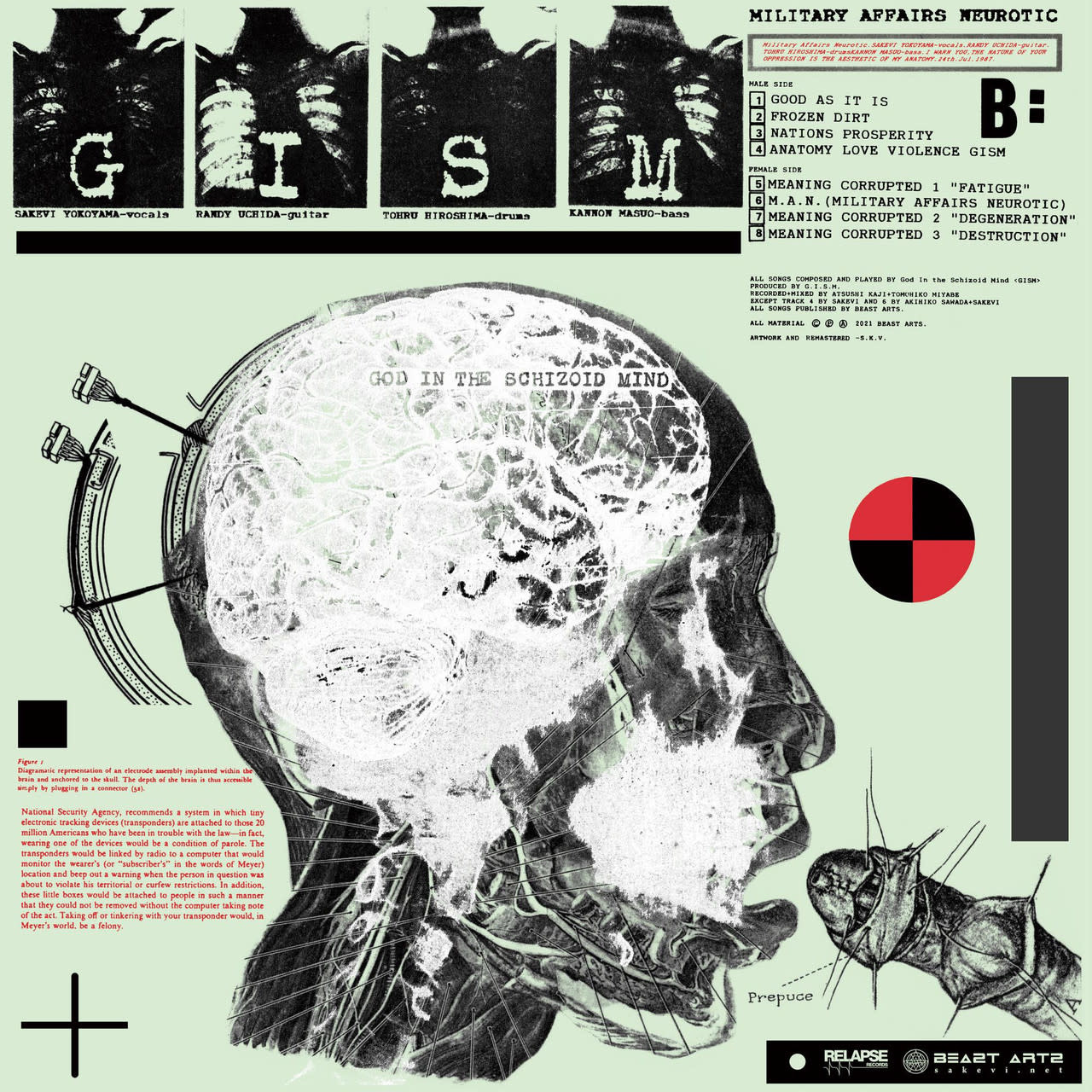 G.I.S.M.: Military Affairs Neurotic LP

Relapse

Japan's G.I.S.M. return with the first ever authorized and licensed reissue of their cult sophomore album, Military Affairs Neurotic (aka M.A.N.) The album, another landmark release for the legendary band, sees the wild pairing of Randy Uchida's iconic guitar playing colliding with the inimitable vocals of G.I.S.M. mastermind Sakevi Yokoyama once again. This reissue features a remaster by Sakevi himself. A successor to the band's legendary Detestation LP, M.A.N. harnesses G.I.S.M.'s frantic, aggressive take on hardcore punk, and churns out a heavy metal edge. Out of the gate, Uchida's guitar solos and soaring leads on the classic opener "Good As It Is" pave the way for what follows - M.A.N. is unmistakably metal, atmospheric, and uncompromising in its vision. M.A.N. is simply incomparable. The album's production, visual presentation, and the songwriting encapsulates the sound of burning punk spirit and heavy metal grit, and cement G.I.S.M.'s legacy as one of the underground's most idiosyncratic, genre bending, and truly unique bands.
File Under:
Metal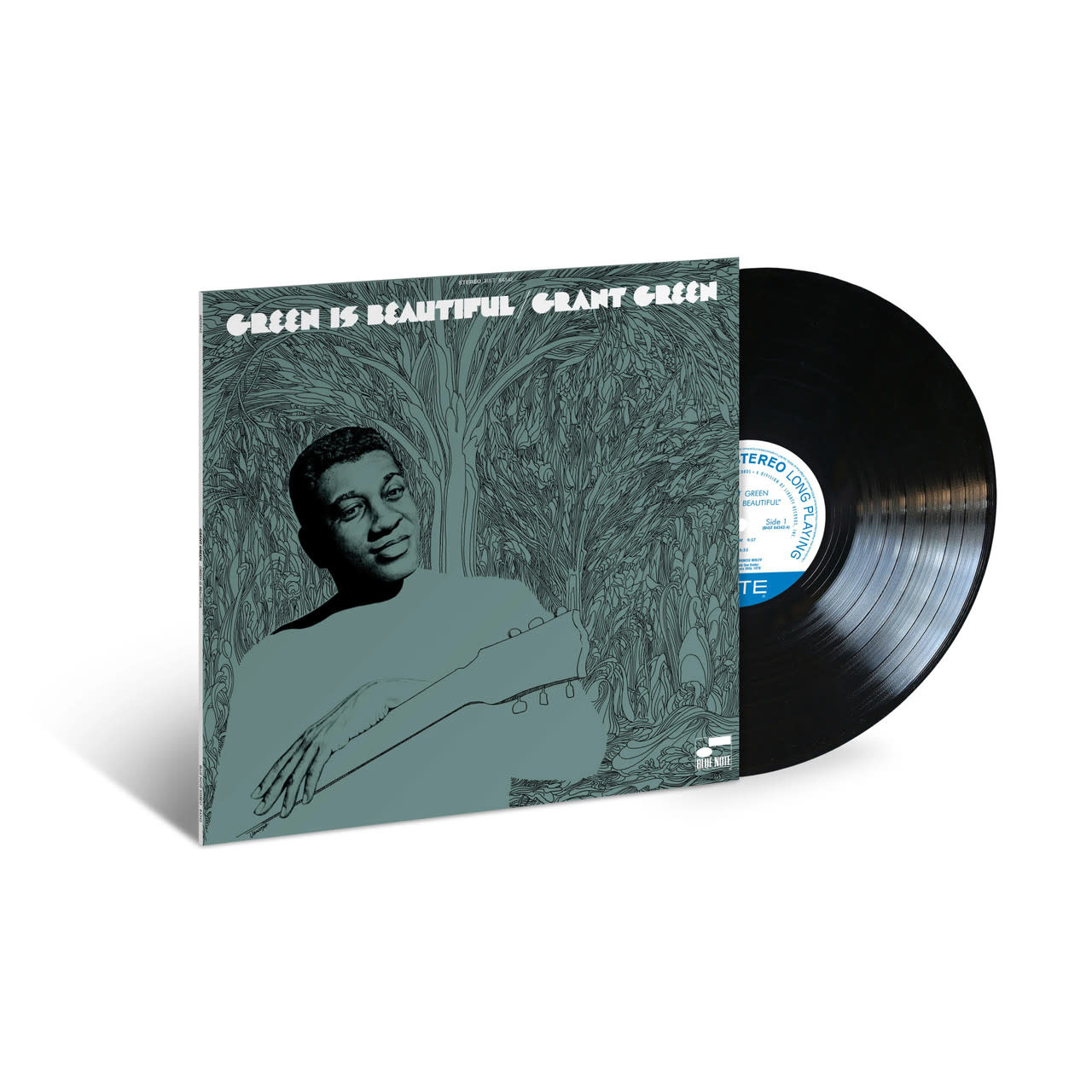 Green, Grant: Green Is Beautiful (Blue Note Classic) LP

Blue Note

Guitarist Grant Green was prolific on Blue Note through the early-60s recording more than 20 hard bop and soul jazz sessions as a leader forthe label between1961-1965. By the time Green returned to the label in 1969 his musical style had evolved to wholly embrace jazz-funk as first heard on his album Carryin' On. As the decade turned to 1970, Green was in back in Van Gelder Studio that January to record his vibrant album Green Is Beautiful, which remains one of the highlights of the era with the guitarist joined by Blue Mitchell on trumpet, Claude Bartee on tenor saxophone, Emmanuel Riggins and Neal Creque on organ, Jimmy Lewis on bass, Idris Muhammad on drums, Candido Camero on congas, and Richie Landrum on bongos. Throughout Green's distinctive tone shines on this grooving 5-song set that opens with a 10-minute funk workout on James Brown's "Ain't It Funky Now" and includes covers of The Beatles' "A Day in the Life" and Burt Bacharach's "I'll Never Fall In Love Again" as well as two memorable originals by Creque: "The Windjammer" and "Dracula."
File Under:
Jazz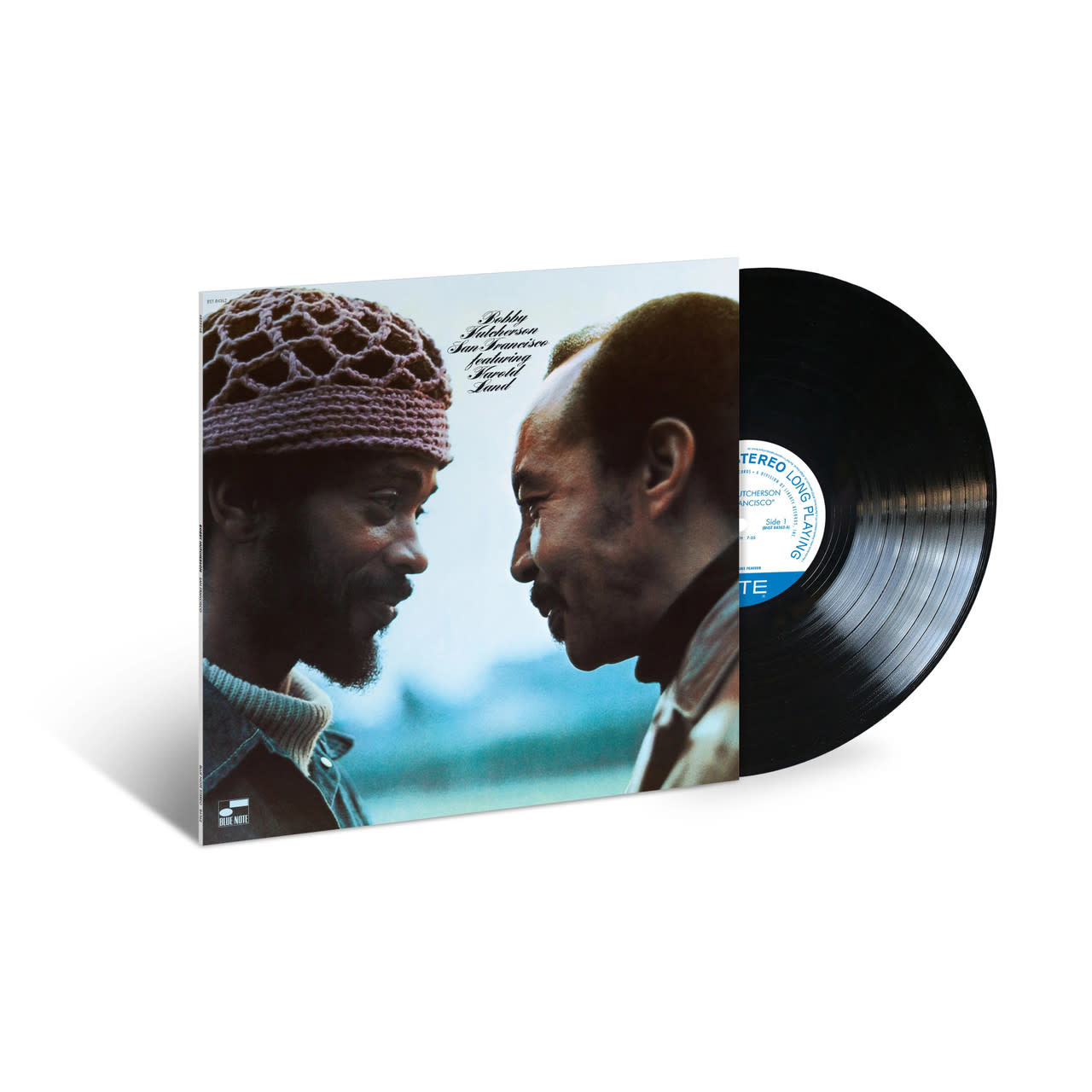 Hutcherson, Bobby: San Francisco (w/Harold Land) (Blue Note Classic) LP

Blue Note

The musical partnership between vibraphonist Bobby Hutcherson – a Blue Note stalwart since his arrival on the New York jazz scene in 1963 – and tenor saxophonist Harold Land fully blossomed on the 1970 album San Francisco, though the musicians had already been exploring the far reaches of post-bop going back to 1968 on albums including Total Eclipse, Spiral, and Medina. On San Francisco they joined forces with pianist Joe Sample, bassist John Williams, and drummer Mickey Roker to form a band with a muscular sound that set a foot firmly in fusion on relentlessly grooving tunes like "Goin' Down South" and "Ummh," while indulging a wide range of other influences which gave the group its distinctive flavor, from the Latin-tinged numbers "Jazz" and "A Night In Barcelona" to exploratory pieces like the mesmerizing "Prints Tie" and transcendent "Procession."
File Under:
Jazz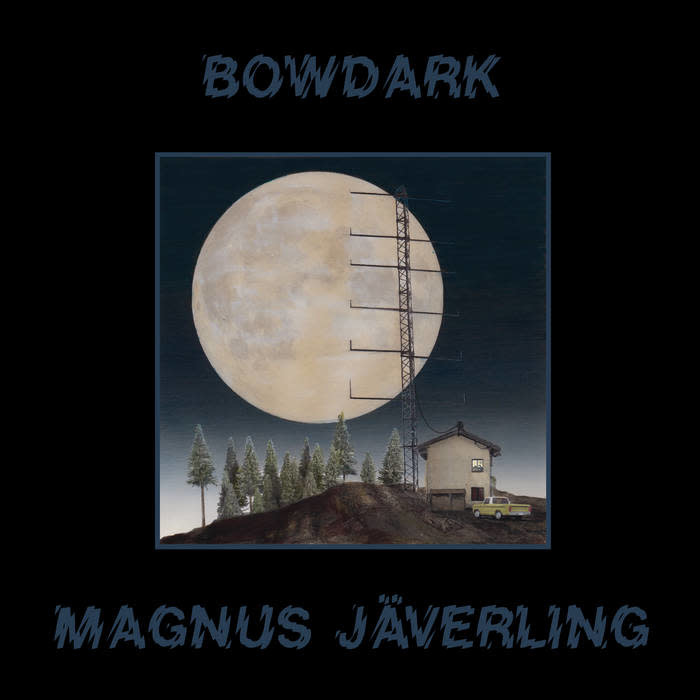 Javerling, Magnus: Bowdark LP

Discreet

Elle King can do many things, ranging from exuberant alternative/punk to soul pop. She's collaborated with Dierks Bentley, Miranda Lambert, Ashley McBryde and been on tour with Chris Stapleton for the better part of 2022; it's been an unbridled love fest with Nashville's music community. Now she makes it country music official with Come Get Your Wife, a dozen glorious tracks that run a gauntlet of styles and attitudes leaving King's roots showing. The quadruple Grammy nominee co-produced the album with award winning songwriter Ross Copperman and the result is a collection that moves through all the topics. From being a hot mess, a glorious excess and a woman coming into her own, King has created a very real, small-town frayed at the edges but solid at core missal. Elle King, singular, swaggering, sardonic, is a musically and personally fearless woman. With Come Get Your Wife, she sharpens her gaze, digs into her roots, puts her banjo front and center and creates a record that's as alive and electric as she is. Taking all the pieces – the rock, soul, bluegrass and country that she loves – she's made an album that demands your attention, then delivers on all cylinders.
File Under:
Electronic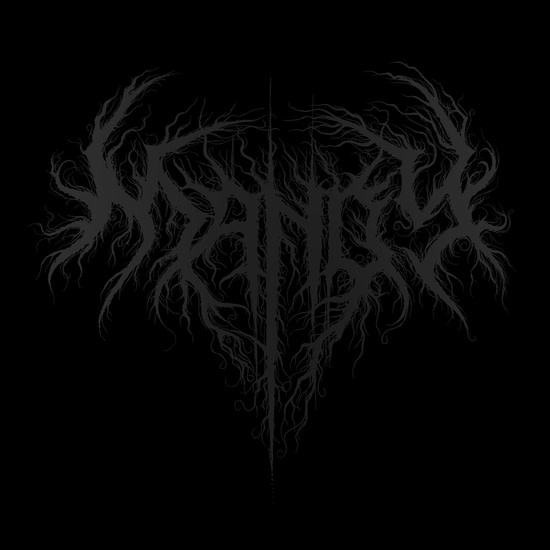 Johannsson, Johann: Mandy (Original Motion Picture Soundtrack) (VIOLET) LP

Invada

Before his death in February, Icelandic composer Johann Johannsson scored the forthcoming horror film Mandy. This is Johannsson's final score. The Mandy score was co-produced by Johann and Randall Dunn. It features Sunn O)))'s Stephen O'Malley on guitar. The album was later assembled with the help of co-producers Pepijn Caudron and Yair Glotman. Johann Johannssonn is recognised as one of the best modern film composers. His score to 'The Theory Of Everything' won a Golden Globe for Best Original Score and was nominated for the same Academy Award, whilst his stunning work on 'Sicario' also earned him the Academy Award nomination for best score. His other notable works include 'Arrival', 'Prisoners' and 'The Mercy'. Directed by Panos Cosmatos and starring Nicholas Cage, Mandy is about a man who hunts the religious sect responsible for killing his wife. Available on magenta vinyl. Housed in a deluxe gatefold sleeve with paper band.
File Under:
OST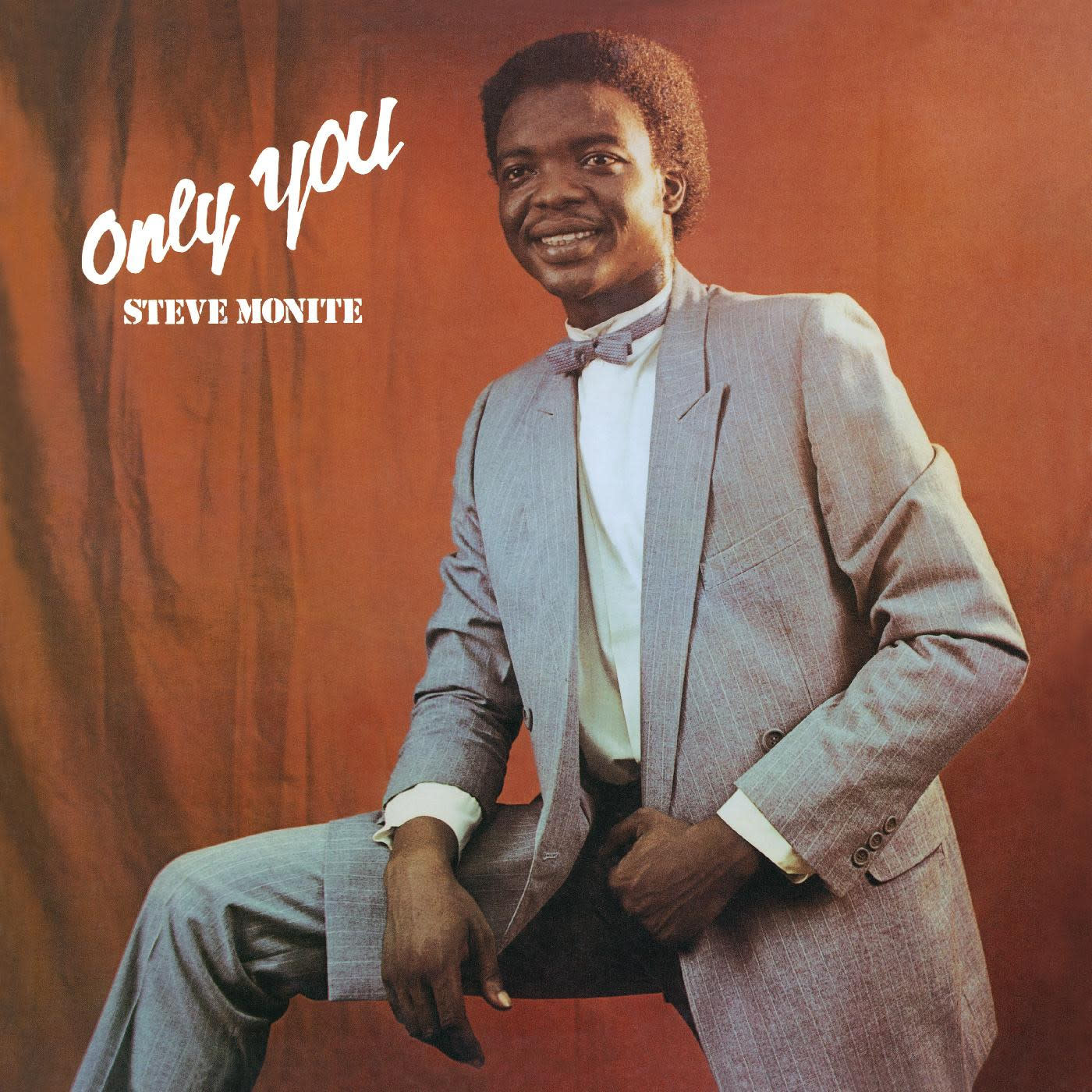 Monite, Steve: Only You LP

Soundway

Following on from 2016's Doing It In Lagos: Boogie, Pop & Disco in 1980s Nigeria, Soundway Records return to that blistering set for the first and only officially licensed re-issue of the highly coveted debut album from Steve Monite, featuring the single 'Only You' that recently seeped its way into popular culture. Lovingly restored and remastered for digital and vinyl. Shooting, space-synth sounds ripple and vibrate, incessant grooves keep the tracks in motion and Nkono Teles production, a producer often overlooked for his hand in the Nigerian boogie sound, sets the LP into orbit. An album that was largely overlooked on release in 1984, the track list includes the latter day hit 'Only You' (recently covered by Frank Ocean as well as Tame Impala) and 'Things Fall Apart', the melody of which was lifted for Young Franco's 2020 single 'Fallin' Apart'.
File Under:
Disco, Boogie, Africa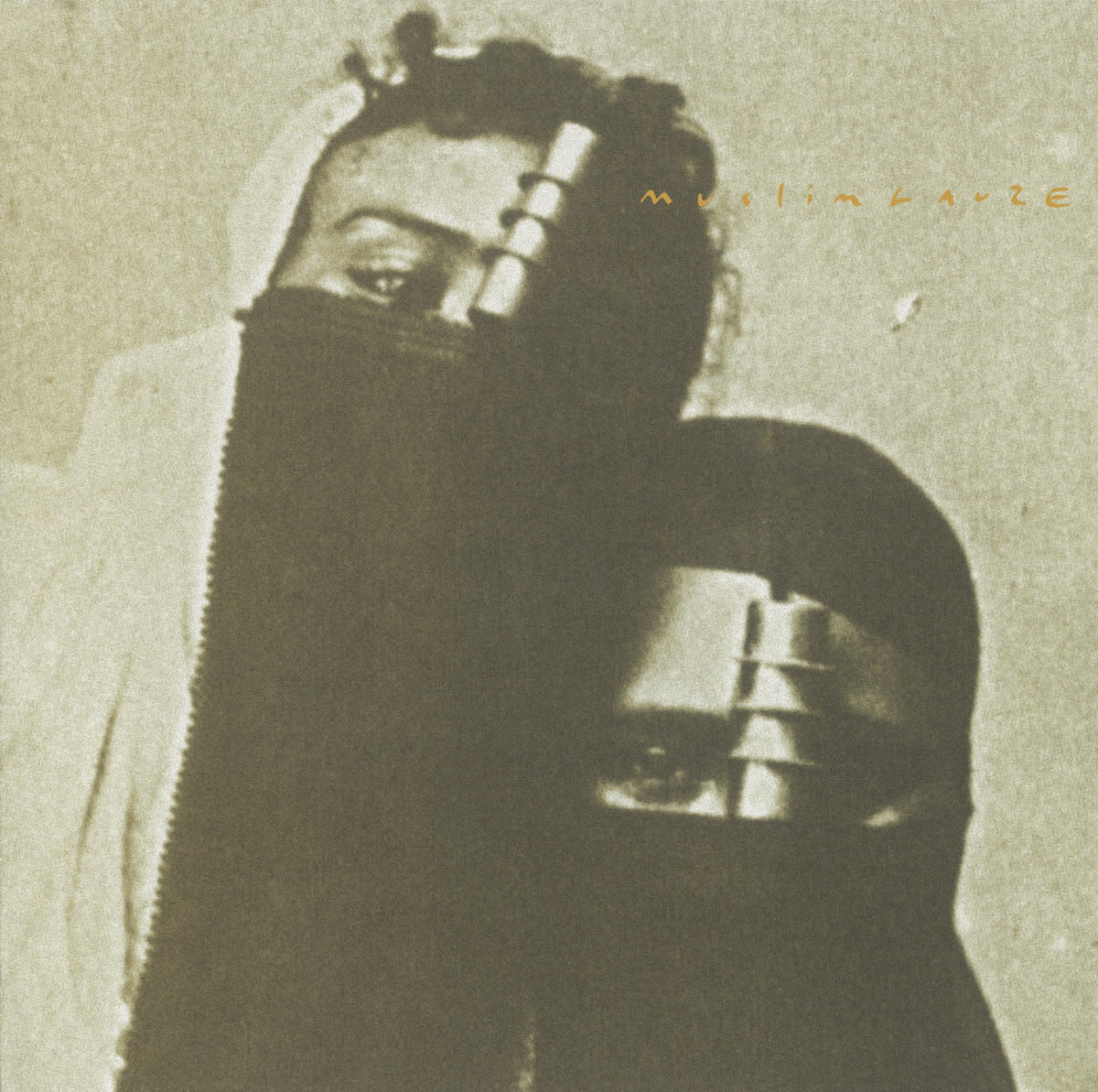 Muslimgauze: Veiled Sisters LP

Alter

It's by some strange inversion that since his untimely death in 1999 Bryn Jones' Muslimgauze project has become evermore enigmatic as his publicly available recordings have become evermore vast. The Mancunian artist's sudden passing at the age of 37 prematurely resolved a body of work that remains as experimental as it is diffuse, with an informal archive that was left spread between favoured labels and confidantes. And though this monadic project never abided by genre specifications, it all feels as if it is taking the critical pulses of its time and rendering them into something other than the sum of its obscure compulsions. Jones' double album 'Veiled Sisters' from 1993 is no exception, and it persists as a magnificent outlier in his singular and bewildering discography. Originally released by the label Soleilmoon, an early and lifelong supporter of Jones' work along with Staalplaat, the album is a notable example of the uniquely recombinant fragility and fervour of Jones' work. This 3LP edition marks the album's first appearance on vinyl. Like much of the Muslimgauze catalogue, 'Veiled Sisters' is dedicated to the Palestine Liberation Organization, with its two halves—Sister One and Sister Two—calling on the history and conflicts of the modern Islamic world through opaque titles and snatches of musical oration. Forgoing the raucous timbre and abrasion that Jones could occasionally employ, this album balances a medley of shrill instrumental bursts with a complex patterning of ambient atmospheres. 'Veiled Sisters' moves with a hypnotic gait across its extended runtime with a dynamic ensemble of electronics grounded in a pulsing yet evasive combination of low-slung kicks and dub-soaked bass. The hissy wash of drums, both played and machined, decorate a restless patina all over, and the cacophony of samples send impressions scattershot into Jones' idiosyncratic yet readymade psychedelia. With a quiet intensity that is not often captured this succinctly in the Muslimgauze catalogue, this new edition of 'Veiled Sisters' is a reminder of the haunting wonder that Jones was capable of manifesting.
File Under: Industrial, Tribal, Electronic
OST: Last of Us (Video Game) LP

Music on Vinyl

The 2013 action-adventure game The Last Of Us was originally published in 2013 by Sony Computer Entertainment and was developed by Naughty Dog. The game is played in a third-person perspective and its player controls Joel, a smuggler who is escorting the teenager Ellie across a post-apocalyptic America. The game received critical acclaim, with praise for its narrative, gameplay, visuals, sound design, characterization, depiction of female characters. The Last Of Us became one of the best-selling video grames, selling over 1.3 million units in its first week. The game won multiple Game of the Year awards and has been cited as one of the greatest video games ever made. The Last Of Us also received acclaim for its score, which was made by composer Gustavo Santaolalla. Santaolalla is also known for his work on Brokeback Mountain and Babel, for which he both won the Academy Award for Best Original Score. The Argentinian composer also created the music for the series Jane The Virgin and Netflix' Making A Murderer. His soundtrack to The Last Of Us was his first in the video game industry. In 2020, he also returned to compose the music to the sequel, The Last Of Us Part II. The Last Of Us is available as a limited edition of 2500 individually numbered copies on silver & black marbled vinyl. This 2LP is housed in a deluxe gatefold sleeve, includes printed innersleeves and an 8-page booklet with liner notes by writer and creative director Neil Druckmann.
File Under: OST, Video Games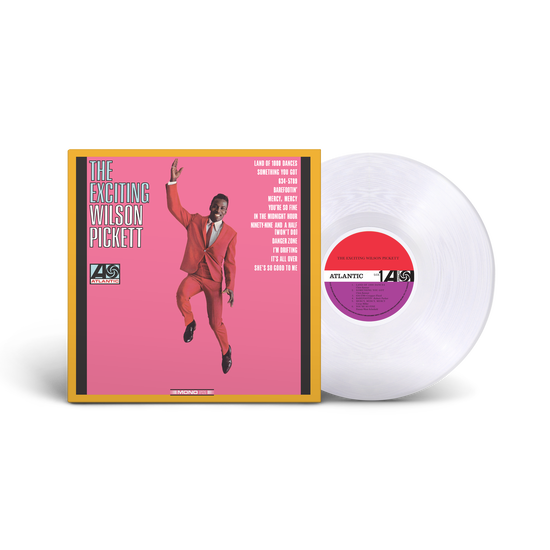 Pickett, Wilson: The Exciting Wilson Pickett (Mono/Clear) LP

Atlantic

The Exciting Wilson Pickett! Launched four crossover hit singles (including 2 #1s!) for the artist on its way to landing at #3 on the Billboard R&B charts and #21 on the Popular Albums chart in 1966. The chart-toppers are "In The Midnight Hour," "Land of a Thousand Dances" "634-5789 (Soulsville, USA)" and "Ninety-nine and a Half (Won't Do)". The deeper album cuts hold significant appeal as well and include standards "Something You Got," "Barefootin'" and "Mercy Mercy" as well as several original tunes with Memphis Soul greats Steve Cropper, Eddie Floyd, and David Porter. Wilson Pickett's 'The Exciting Wilson Pickett!' album is pressed on a single clear LP and is a one time pressing. This vinyl release is a part of Atlantic Records' 75th Anniversary vinyl collection.
File Under:
Soul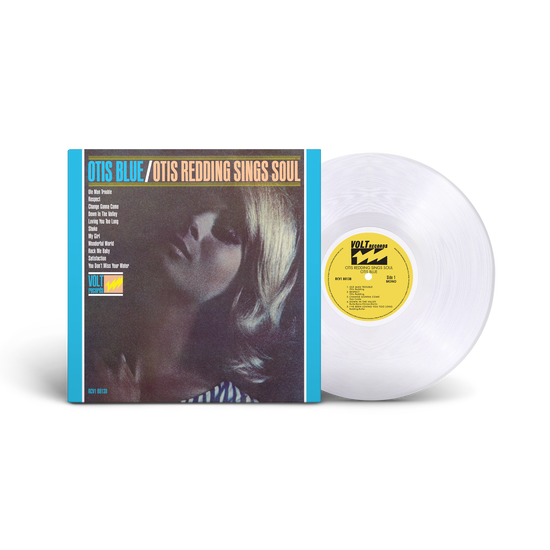 Redding, Otis: Otis Redding Sings Soul (Mono/Clear) LP

Atlantic

By 1965, Otis Redding was already a force to be reckoned with, well on his way to earning his King of Soul® title. Then, he released this collection, which is absolutely foundational to any soul vinyl collection. This album includes Otis' soul-searing lament "I've Been Loving You Too Long (To Stop Now)," a cover of The Rolling Stone's "(I Can't Get No) Satisfaction" that is wholly original, the world's introduction to "Respect" before Aretha made it her own, and Otis' perfect versions of "My Girl," "Wonderful World," and "A Change Is Gonna Come", standards like "Rock Me Baby" and spirituals like "Down in the Valley." Otis Redding's 'Otis Blue' album is pressed on a single clear LP and is a one time pressing. This vinyl release is a part of Atlantic Records' 75th Anniversary vinyl collection.
File Under:
Soul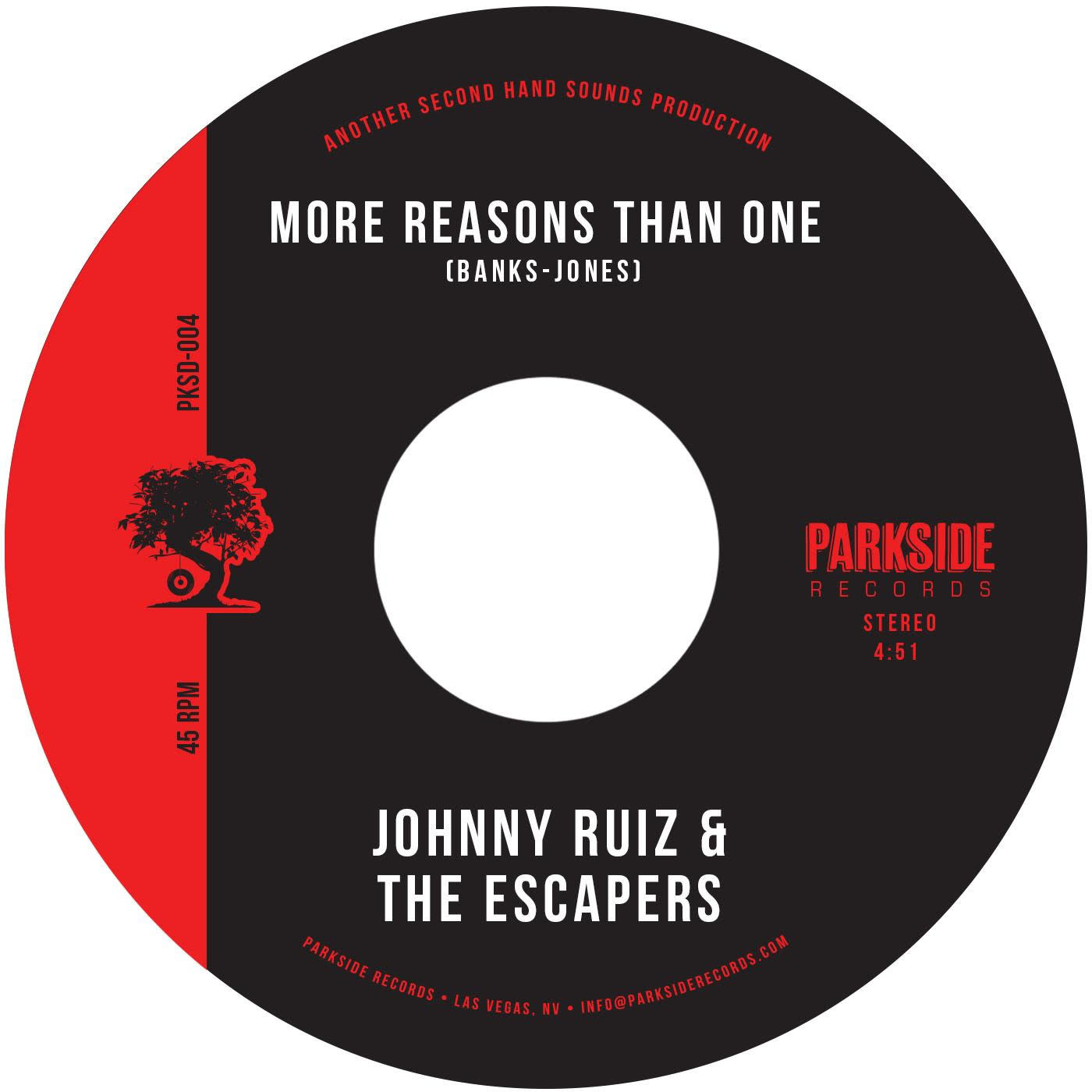 Ruiz, Johnny and the Escapers: More Reasons Than One b/w Stay in Dub 7"

Parkside

Fans of the Escapers know the love of Rock Steady and Reggae Music. This time they pay homage to a Johnny Taylor sung Stax classic and transform it into a Lover's Rock thriller. A bass heavy Roots rhythm combined with Colton's haunting lead guitar create a perfect platform. Johnny Ruiz to express his love. Hey baby "Ain't That Lovin You"? Definitely, and for "More Reasons Than One" More of a double A-Side release, the b-side has The Escapers calling on The Heavyweight Dub Champion himself...the mighty Scientist to reinterpret their biggest single "Stay"! Overton "Scientist" Brown gives this tune a classic style "version" with all the echo and distortion any reggae fan would want. A real privilege to work with one of the true legends of dub music!
File Under: Soul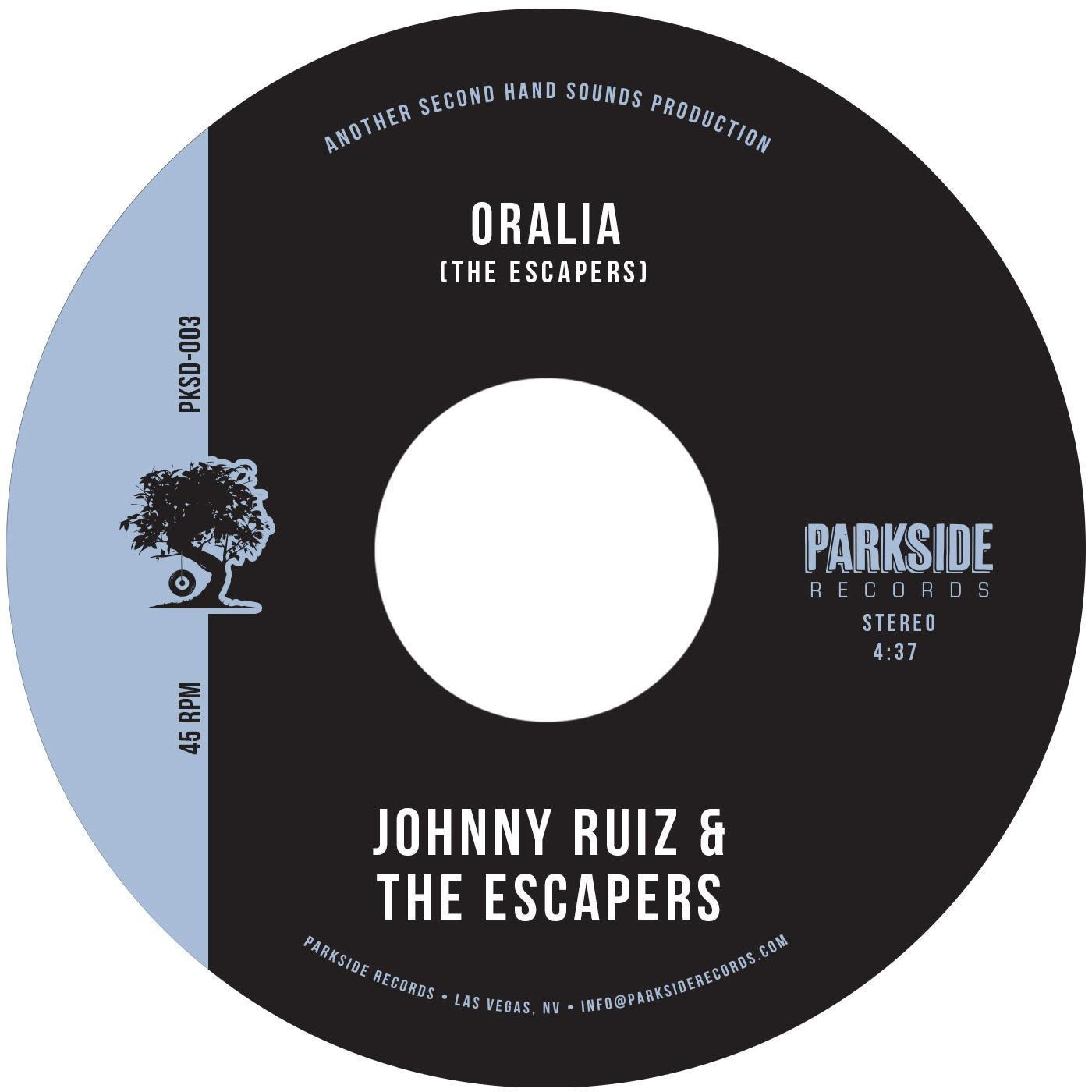 Ruiz, Johnny and the Escapers: Oralia b/w Believe Me 7"

Parkside

When a young man's in love, sometimes it's hard to let go. The dream of what "could have been" and the good memories that seem to mask the bad ones. Knowing you're to blame but without the ability to accept it. Asking her to stick around when you know she shouldn't. Johnny wrote "Oralia" in the grips of this pain and loss. "I can't believe the time would come when I would watch you leave!" He was going through it but haven't we all? Sometimes the only medicine is making music... "Oralia" is a mid-tempo, Latin soul tune that will instantly help your head nod and also remind you of that love that got away. Johnny's falsetto hugs the track while the Escaper's mighty horns and rhythm section lock in to create what is set to be one of the underground soul scenes hottest 45's of 2023! The flip "Believe Me" is an ode to The Escapers love of doo-wop and street harmony. Originally sung with The Skyliners, this song is destined for late night cruises on California concrete.
File Under:
Soul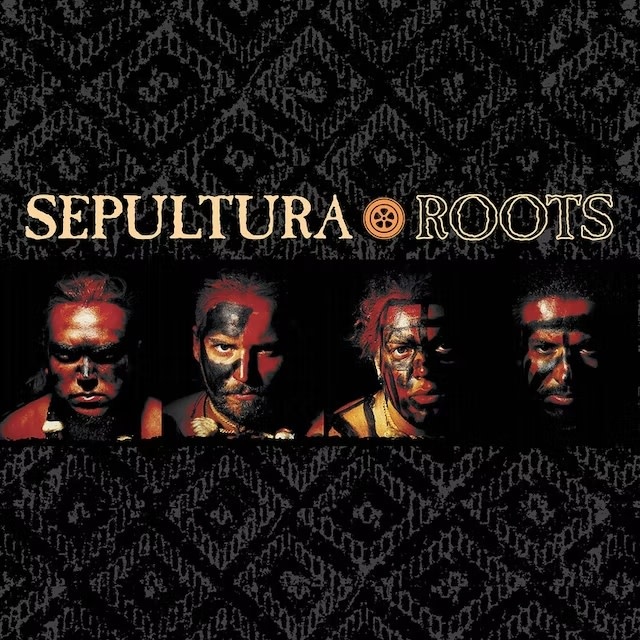 Sepultura: Roots BOX

Run Out Groove

Founded in 1984 by brothers Max and Igor Cavalera, Sepultura has become an influential force in heavy metal music thanks to their dynamic studio recordings and intense live performances. The band has sold nearly 20 million albums worldwide to date, including more than three million in the United States. Sepultura broadened its musical horizons with Chaos A.D. and Roots, a pair of acclaimed albums that took the Brazilian band's hard-rocking sound in bold and exciting new directions. Three years after Chaos A.D., the band returned with Roots, which has sold more than two million copies worldwide. It was simpler, and in some ways heavier, than their previous albums, yet ripe with Brazilian influences from the cover image to the collaborations with Carlinhos Brown and the Xavanté Indian tribe. The album also features guest appearances by Mike Patton and Jonathan Davis. But at their absolute peak in popularity, Max Cavalera departed the group, marking the end of an era and the beginning of a new one. This 25th anniversary vinyl 5LP box set reissue from Run Out Groove finds the Roots album remastered for ultimate fidelity and augmented with bonus demos, alternates rough mixes and more! It includes a previously unreleased live at Ozzfest (Phoenix AZ 1996) performance found in the Warner vaults and exclusive to this box. The set comes housed in a custom spot-varnished hard box with three gatefold tip-on jackets and new custom artwork and is rounded out with an exclusive embroidered patch and exclusive fold out poster.
File Under: Metal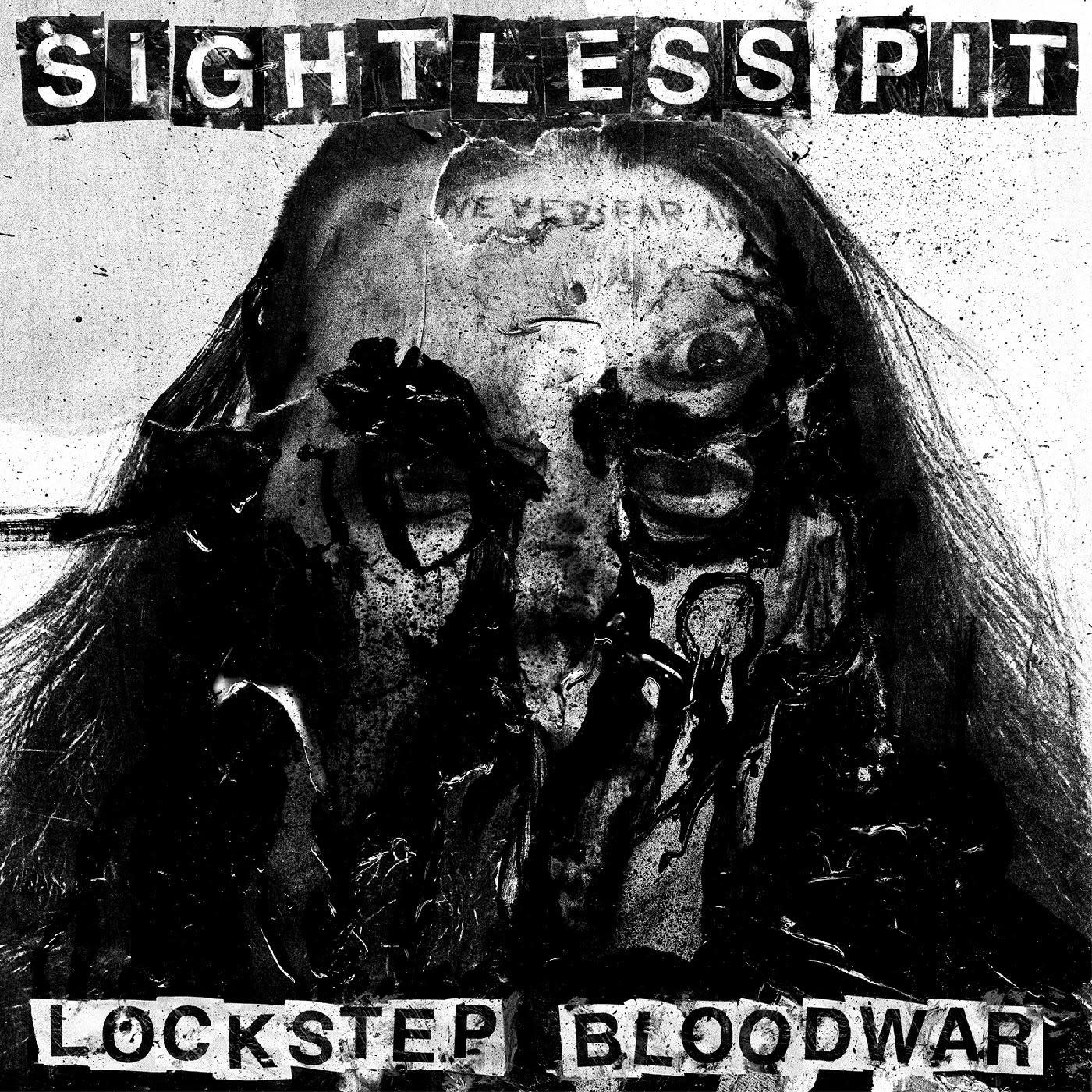 Sightless Pit: Lockstep Bloodwar (INDIE EXCLUSIVE, TRANSPARENT RED W/ SMOKY BLACK SWIRL\) LP

Thrill Jockey

Sightless Pit is the project of duo Lee Buford (The Body) and Dylan Walker (Full of Hell). Buford and Walker are born collaborators, known for their ability to subvert musical expectations, transcend genre and plunge headlong into the unknown. Across the album, the two highly inventive musical omnivores are buoyed by an astounding menagerie of eclectic and celebrated collaborators including: Gangsta Boo (Three 6 Mafia), YoshimiO (Boredoms), Frukwan (Gravediggaz), Claire Rousay, Midwife, Lane Shii Otayonii (Elizabeth Colour Wheel), Foie Gras, and more. Their work with the likes of Thou, Uniform, Merzbow, and Nothing, taken together with their The Body & Full of Hell albums, have established each as singular voices and masterful alchemists of heavy music. The duo shares an affection for rhythm-based beat music, disparate electronic genres, dub, as well as darkly-hued atmospheric ambience. Lockstep Bloodwar exceeds expectations by stunningly combining the noise and confrontational posturing they are both well known for with pulsing and kaleidoscopic electronic samples, drum machines, and grizzled synths.
File Under:
Electronic, Experimental, Metal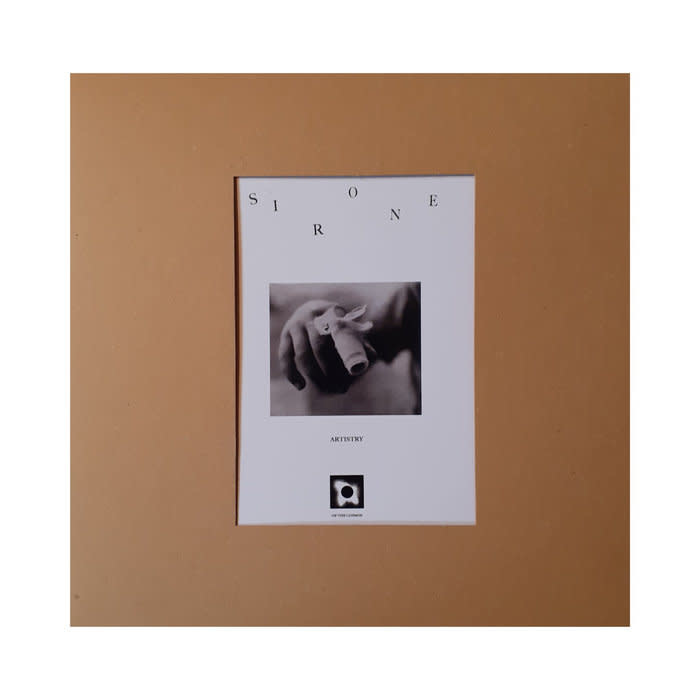 Sirone: Artistry LP

Moved By Sound

Artistry was Sirone's first album as a leader, recorded in 1978, just after the split of the Revolutionary Ensemble. Artistry has an Atypical combination of instruments, bass, cello , flute and percussion and delivers aplenty. Listen and you will know. Sirone ( Norris Jones) had an enormously prolific career as a bassist, both as a member of the Revolutionary Ensemble and playing with many of the best musicians of the 20th century - from Pharoah Sanders, Albert Ayler, John Coltrane, Gato Barbieri, Noah Howard, William Parker, Cecil Taylor, Sun Ra, Sonny Sharrock, Marion Brown ... and the list goes on.
File Under: Jazz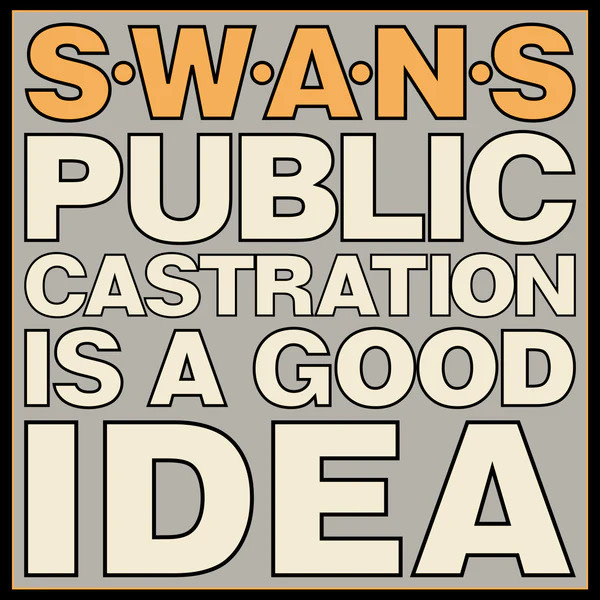 Swans: Public Castration is a Good Idea LP

Mute

Swans' live album Public Castration Is a Good Idea, originally released as a limited edition "official" bootleg in 1986, is now available on vinyl for the first time since that original collectible release. Public Castration… includes live recordings from UK shows at the ICA, London, The Garage, Nottingham and the University of London Union in support of the release of Holy Money in 1986, featuring tracks from that album along with Greed. Swans for these recordings were Michael Gira, Jarboe, Norman Westberg, Algis Kizys, Ronaldo Gonzalez and Ted Parsons. "... there's no denying the intrinsic entertainment value of having a copy of Public Castration is a Good Idea around the house. The title alone is enough to freak out your parents and roommates; imagine what'll happen if you actually play it for them." - Pitchfork
File Under: Industrial, No Wave, Experimental, Post Punk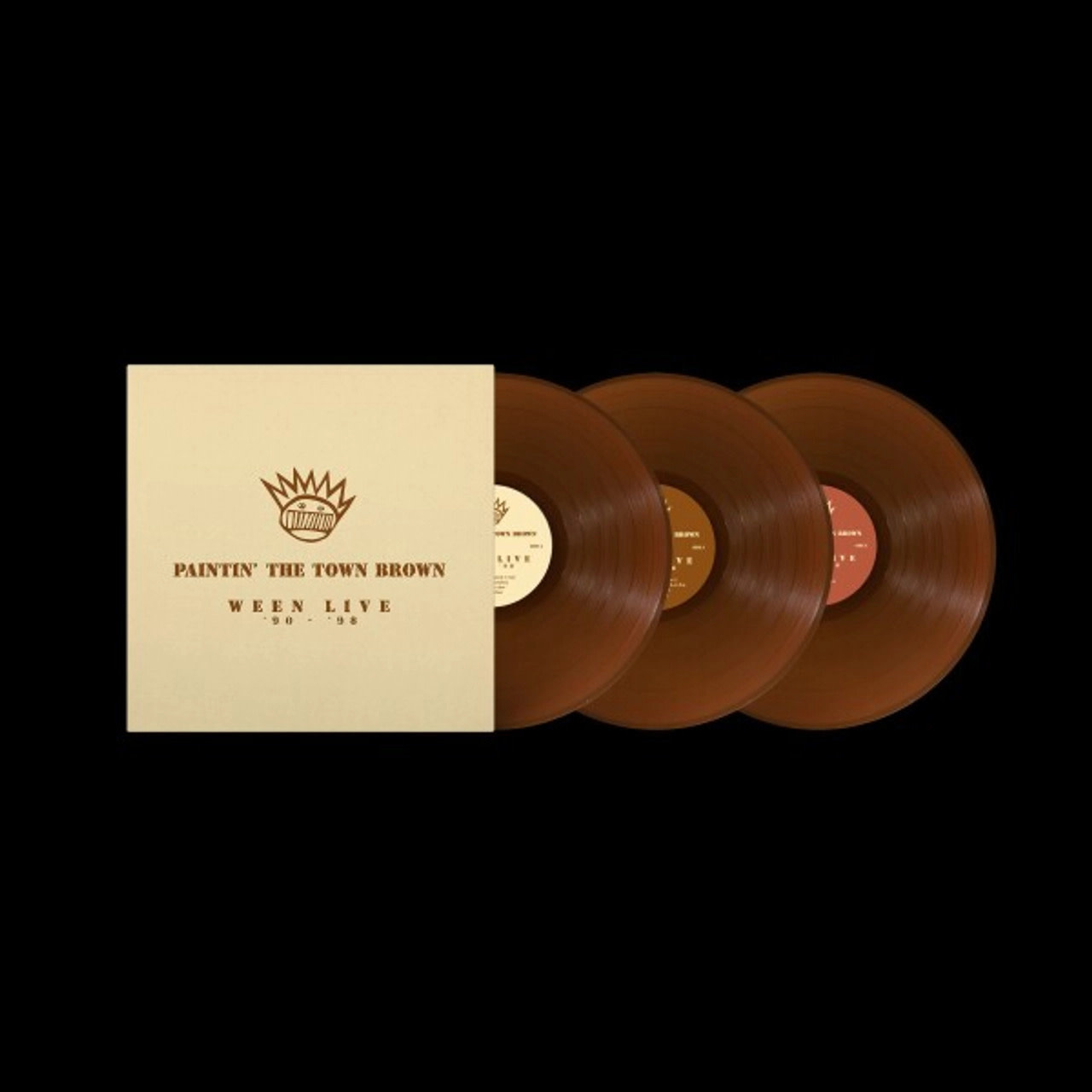 Ween: Paintin' The Town Brown: Ween Live '90-'98 (3LP/brown) LP

ATO

The first live album from Ween released in 1999 by Elektra Records was a career retrospective (up to that point) comprised of recordings dating back to the bands very first duo shows up to their theater tour in support of The Mollusk, including an infamous 26 minute version of "Poop Ship Destroyer". This colored 3LP-set with triple gatefold jacket packaging serves as the album's fiirst vinyl pressing in over 20 years!
File Under: Rock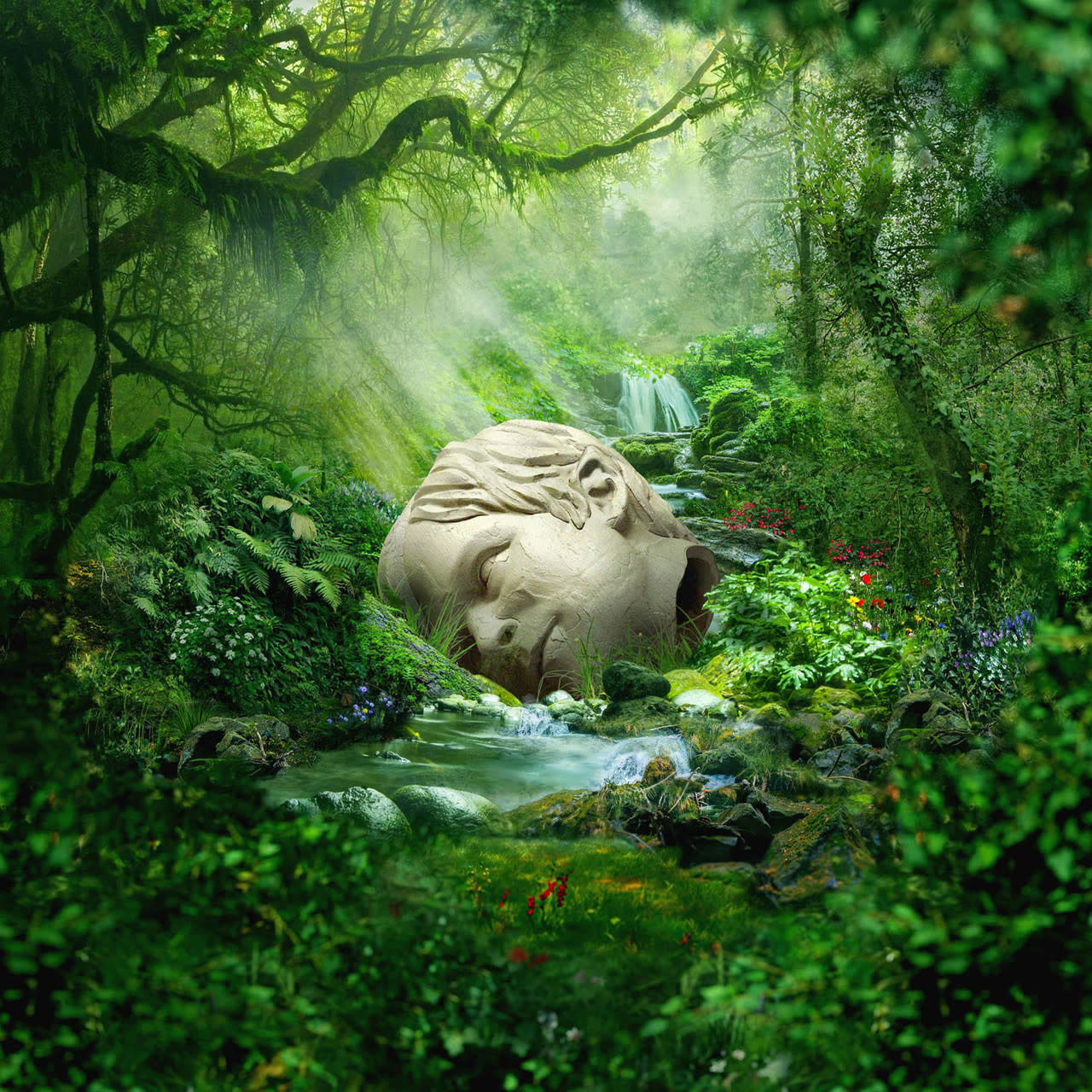 Weezer: SZNZ: Spring LP

Atlantic

Glow in the dark vinyl! Weezer present one of their most exciting projects to date: SZNZ, a four EP song cycle of sorts. Already mythical across the internet, SZNZ will, fittingly, be released at the start of every season. Each EP will offer its own palette of colors, creatures, and emotions to explore. They're also being created in real time, made in tandem with the season themselves. Once they've all been released, the EPs will create an incredible collection of some of Weezer's best songs yet, which is no small feat for a band that never leaves the Zeitgeist. SZNZ: Spring, was produced by Jake Sinclair, Ethan Gruska, and Suzy Shinn and features the highly addictive single, "A Little Bit Of Love." The four SZNZ EPs each feature a song that interpolates a movement from Vivaldi's The Four Seasons, which was one of the original source inspirations for the project, along with Pagan myths, religious rituals, magic, Shakespeare, and more. Lyrics juxtapose ancient and modern elements right next to each other in a seamless way that only Weezer frontman Rivers Cuomo can make feel relatable and relevant. The four SZNZ EPs each feature a song that interpolates a movement from Vivaldi's The Four Seasons, which was one of the original source inspirations for the project, along with Pagan myths, religious rituals, magic, Shakespeare, and more. Lyrics juxtapose ancient and modern elements right next to each other in a seamless way that only Weezer frontman Rivers Cuomo can make feel relatable and relevant, a lyrical framework he began on 2021's acclaimed orchestral album OK Human and continues deftly here.
File Under:
Rock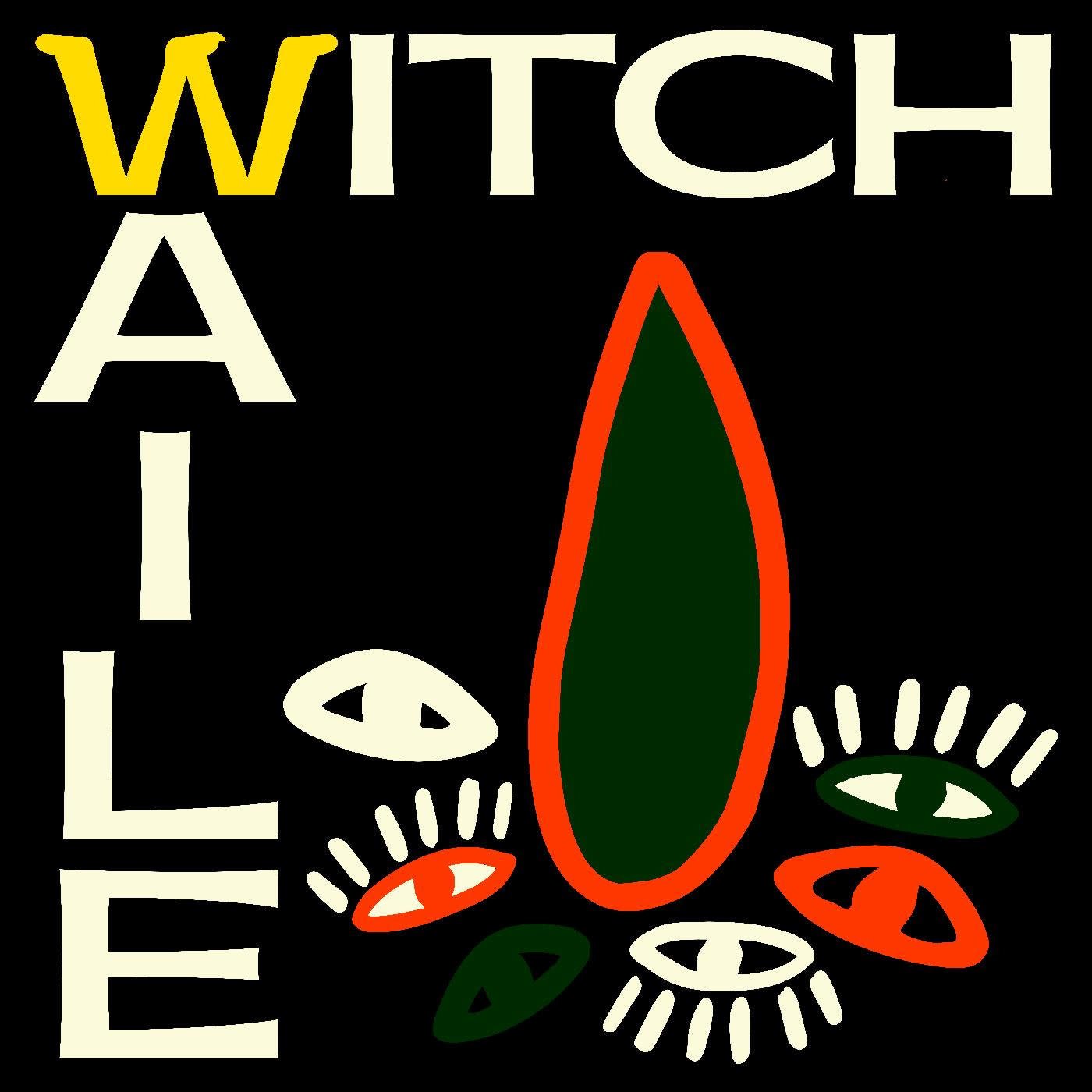 Witch: Waile 7"

Desert Daze

WITCH was the first band in Zambia to release a commercial album — 1973's Introduction. Blending the rock and roll sounds of the late 60's and early 70's together with more traditional, African rhythms, WITCH pioneered a new genre dubbed Zamrock, and during their brief, yet prolific early existence, WITCH (an acronym for We Intend To Cause Havoc) released 7 albums and were the most revered band in the country. "Waile" is WITCH's first new song since 1984, and their first with original frontman & co-founder Emmanuel "Jagari" Chanda since 1977. The b-side is titled "Waile (Midnight Version)". While on tour in the UK, the band took the original stems from "Waile" and remixed them, adding synths and more in studio. The track was produced by Jacco Gardner.
File Under: Rock, Psych, Africa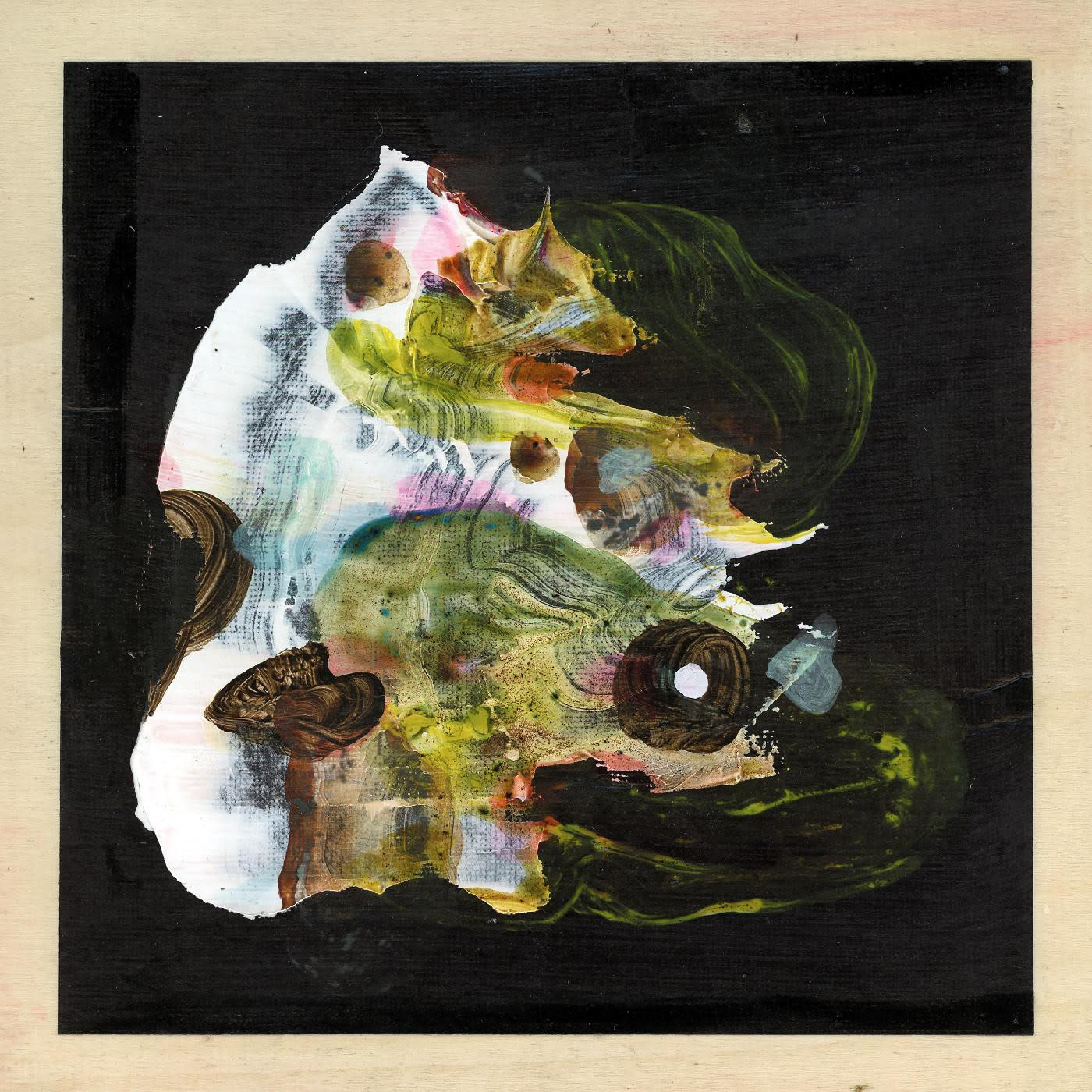 Wolf Eyes: Difficult Messages (CLEAR) LP

Lower Floor

A selection of private press 45s featuring Nate Young, John Olson, Alex Moskos, Gretchen Gonzales, Aaron Dilloway & Raven Chacon. These collaborations between the core Wolf Eyes crew and friends was originally self-released as a series of super-limited 7" hand painted box sets, but now the core 'hits' have been compiled by Disciples for wider consumption. The results are surprisingly diverse, from Short Hands' avant-garde rock'n'roll through to the delay-drunk drum machine of Time Designers, and the classic Michigan underground audio sprawl of Universal Eyes. A current snapshot of the vast amount of music and art that Wolf Eyes and friends continue to transmit into the world. Limited edition clear vinyl with 16 page booklet. In similar fashion to the recent Maxine Funke compilation on Disciples, this collection also trails a brand new studio album from Wolf Eyes which will be landing early next year.
File Under:
Noise, Experimental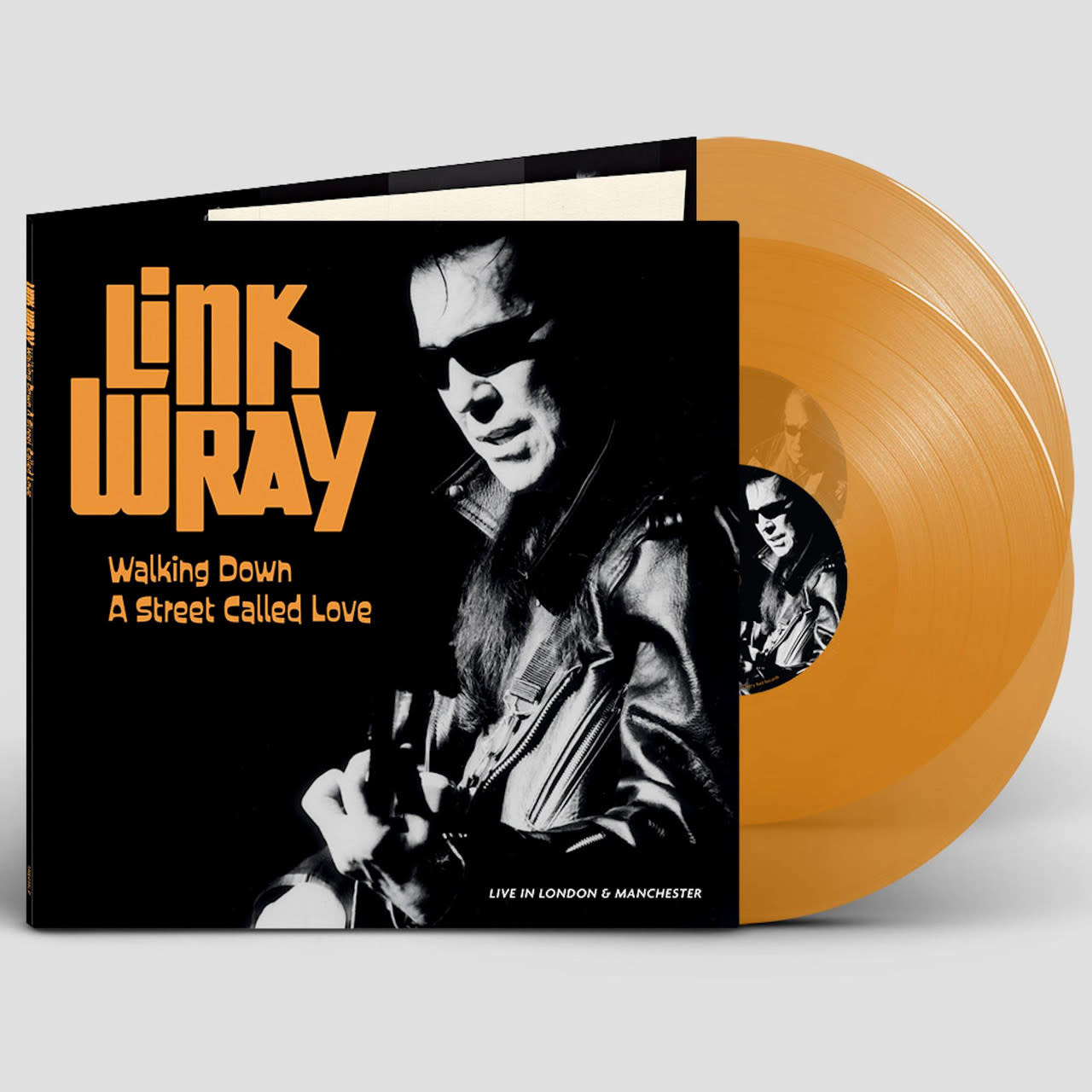 Wray, Link: Walking Down A Street Called Love LP

Svart

One of the last pieces in the vast discography of Link Wray not available on vinyl previously, this album captures the Rumble Man live on two dates in London and Manchester on one of his last tours in 1997. Over an hour of primal rock'n'roll from one of its absolute pioneers, captured in front of a live audience in the UK! The set lists feature brutally loud renditions of a select number of Wray classics with added cover tunes here and there. With updated cover art, the Svart vinyl edition comes in a gatefold sleeve and features liner notes.
File Under: Rock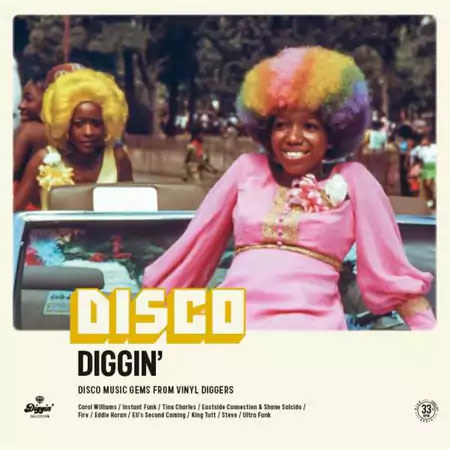 Various: Disco Diggin' LP

Wagram

Some are looking for gold or oil, others are passionate about searching for forgotten musical treasures! Those who can be called "sound gold diggers" rummage through record stores or confidential places to unearth musical nuggets previously kept in the dark. This practice began with sampling in the 80s and has evolved into a way to preserve the world's musical heritage. With our new "Diggin' Collection" we invite you to discover soul, funk or disco gems from the 70s and 80s, ready for you on three beautiful vinyls.
File Under:
Funk, Disco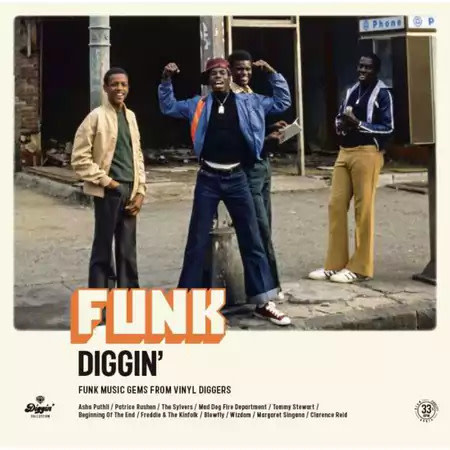 Various: Funk Diggin' LP

Wagram

Some are looking for gold or oil and others are passionately looking for forgotten music treasures! Those who can be described as "sound gold diggers" criss cross record shops or confidential places to unearth musical nuggets previously kept in the dark. This practice began with sampling in the 80s and has now become a way of safeguarding the world's musical heritage. With our new "Diggin' Collection", we invite you to discover soul, funk or disco gems from the 70s and the 80s available on three nice vinyls for your pleasure.
File Under: Funk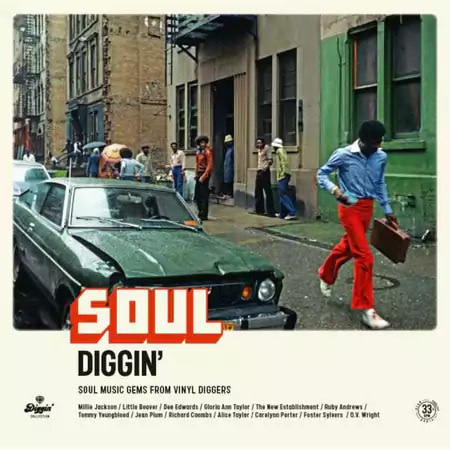 Various: Soul Diggin' LP

Wagram

Some are looking for gold or oil and others are passionately looking for forgotten music treasures! Those who can be described as "sound gold diggers" criss cross record shops or confidential places to unearth musical nuggets previously kept in the dark. This practice began with sampling in the 80s and has now become a way of safeguarding the world's musical heritage. With our new "Diggin' Collection", we invite you to discover soul, funk or disco gems from the 70s and the 80s available on three nice vinyl for your pleasure.
File Under: Soul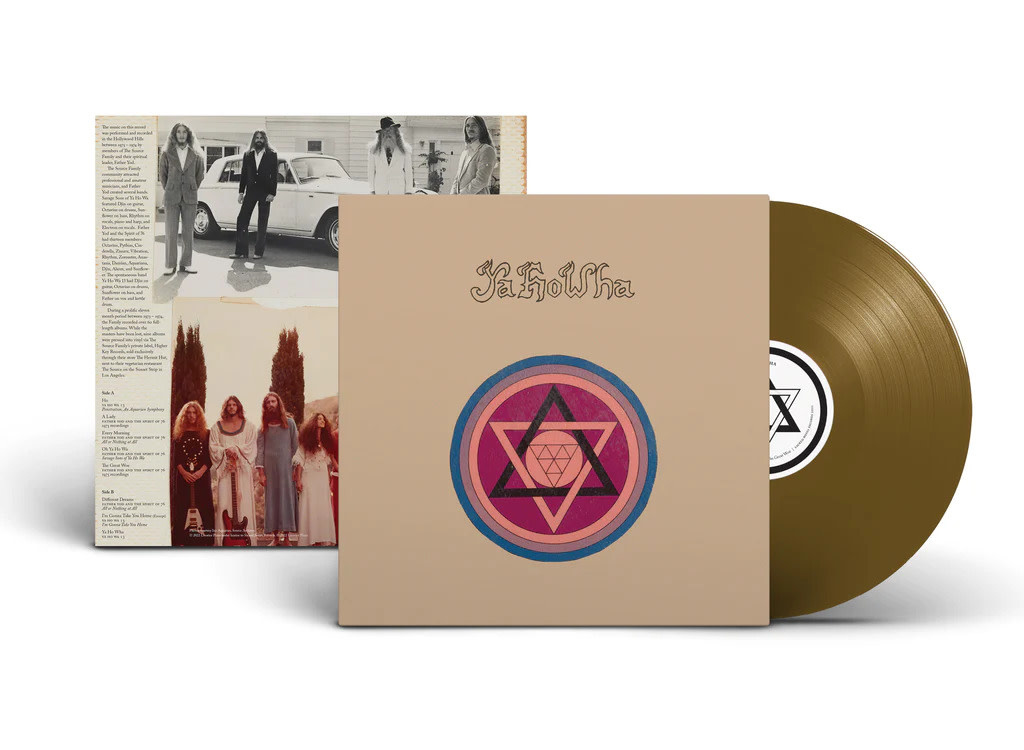 Various: Sacred Bones Presents: Ya Ho Wha (gold) LP

Sacred Bones

We have curated an LP of original Ya Ho Wa 13 and Father Yod and the Spirit of '76 (the musical projects of the Brotherhood of the Source) music from their rich and prolific recording history. For those not familiar Ya Ho Wa 13, formed in 1973, are regarded as one of the most extreme, groundbreaking and influential psychedelic rock bands in history. The band released nine super rare LPs (and are rumored to have recorded 65 LPs worth) full of deep spiritual wisdom, tribal drums and distorted guitars, some of which were completely unrehearsed jam sessions, others which contained more conventional rock songs. Most were recorded after hours of meditation at 3:00-6:00 a.m. in a soundproofed garage that served as the musicians' studio at the family's communal residence. All of the records with Father Yod's participation were completely improvised, with no rehearsals or overdubs and feature him on lead vocals and percussion, via a kettle drum. Most of their original music was pressed in small runs and are highly sought after collector's items. We are super excited to have listened through hours and hours of this transformative music to bring you what we think is an absolutely essential compilation of some of their best songs.
File Under: Psych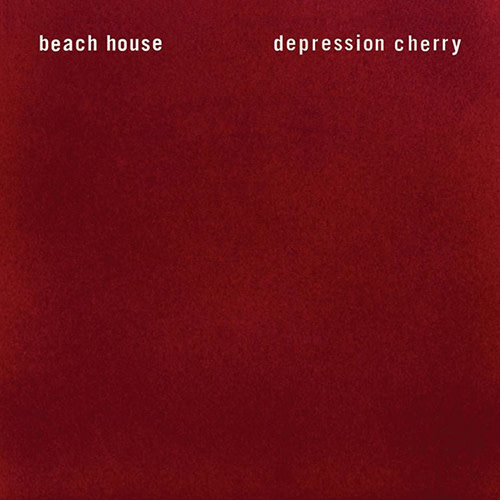 Beach House: Depression Cherry LP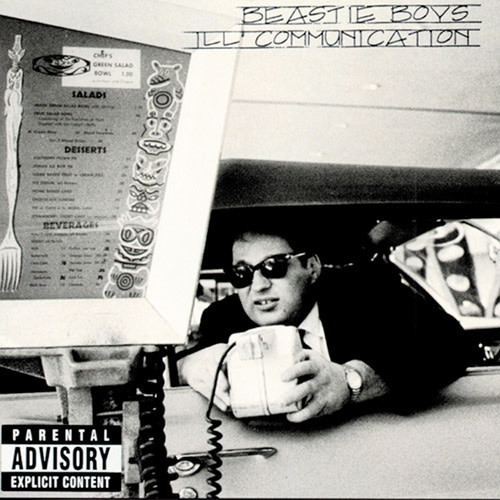 Beastie Boys: Ill Communication LP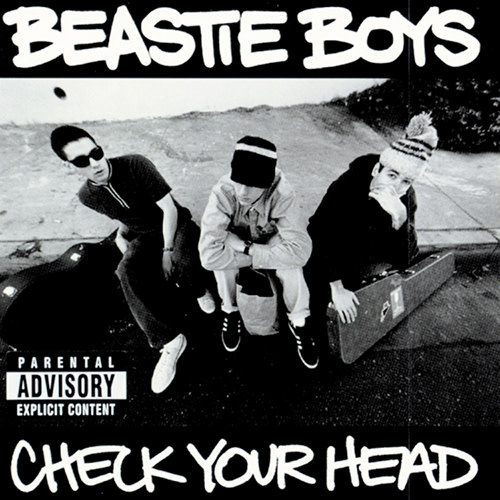 Beastie Boys: Check Your Head LP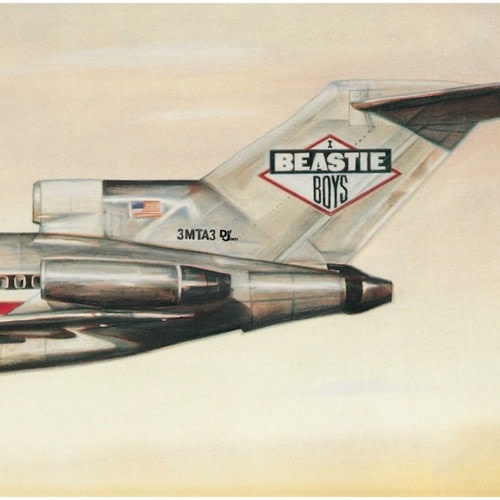 Beastie Boys: Licensed To Ill LP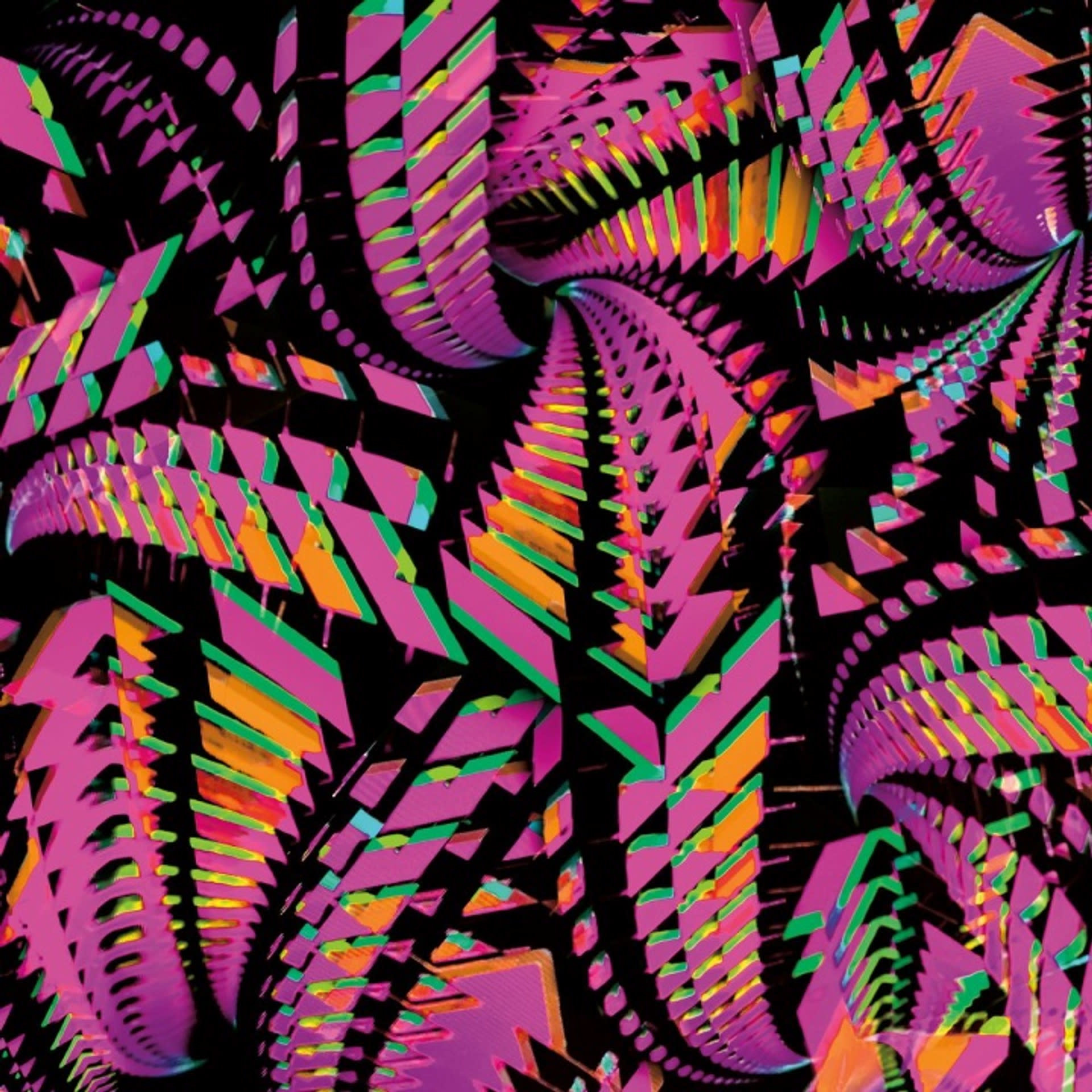 Bitchin Bajas: Bajascillators LP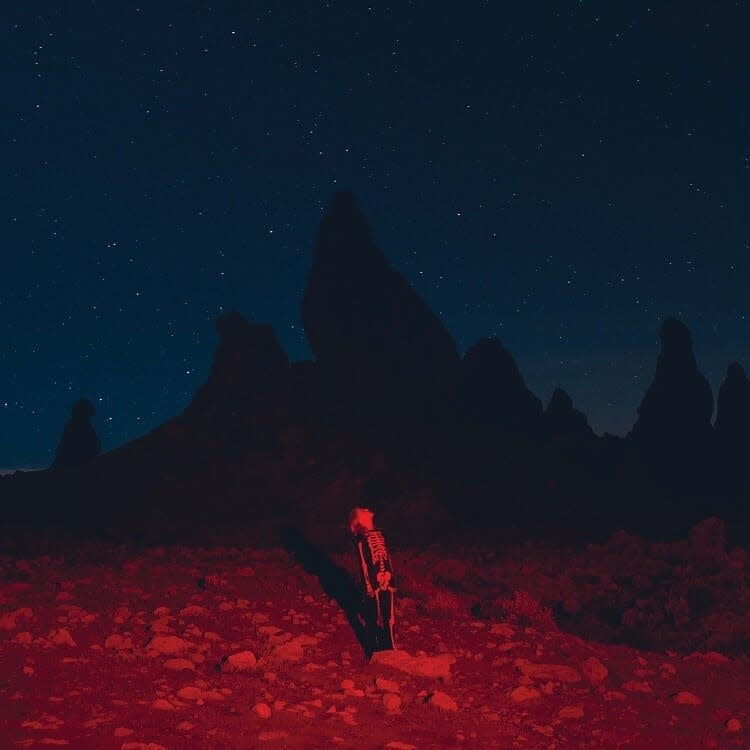 Bridgers, Phoebe: Punisher LP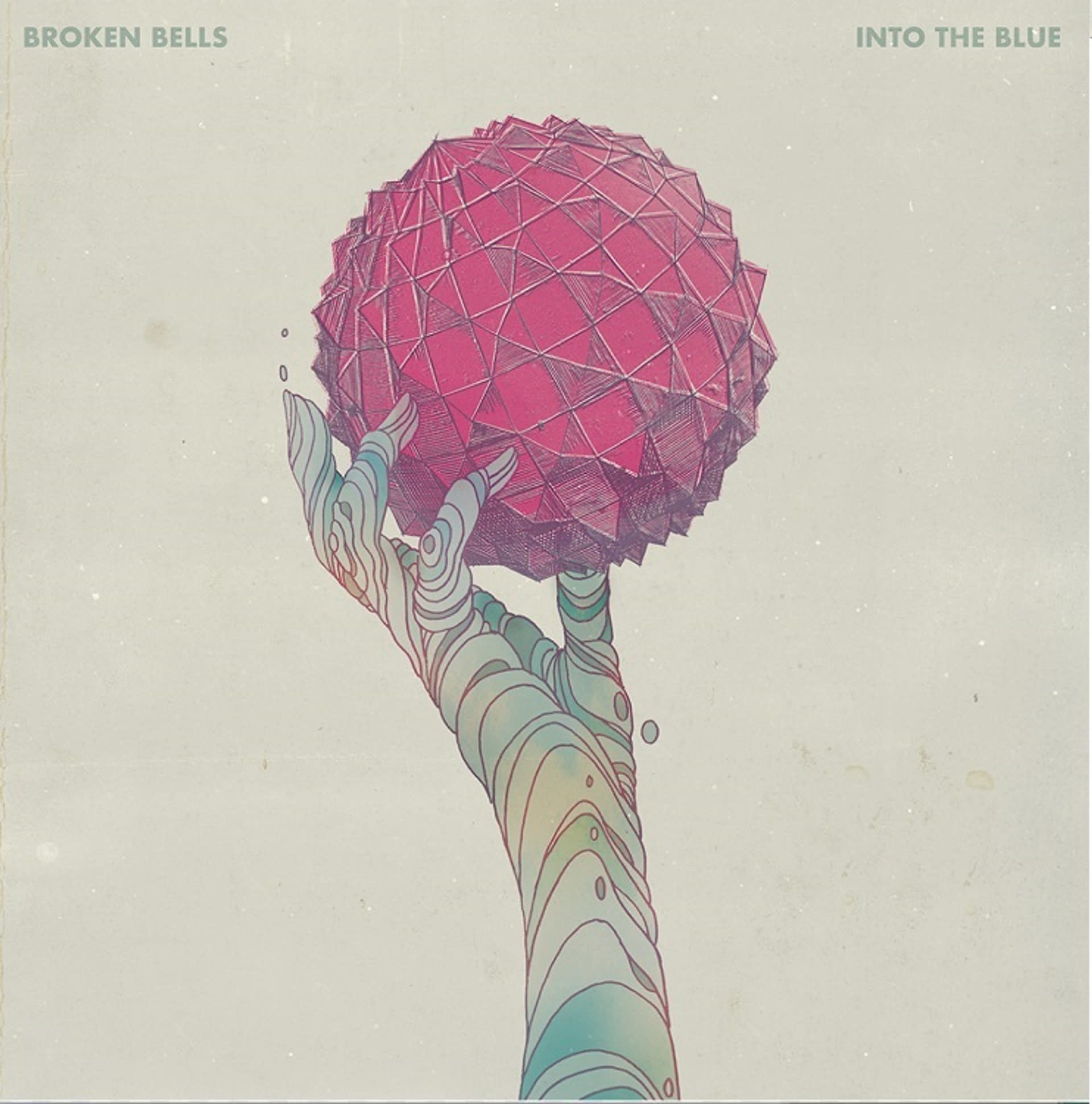 Broken Bells: Into the Blue LP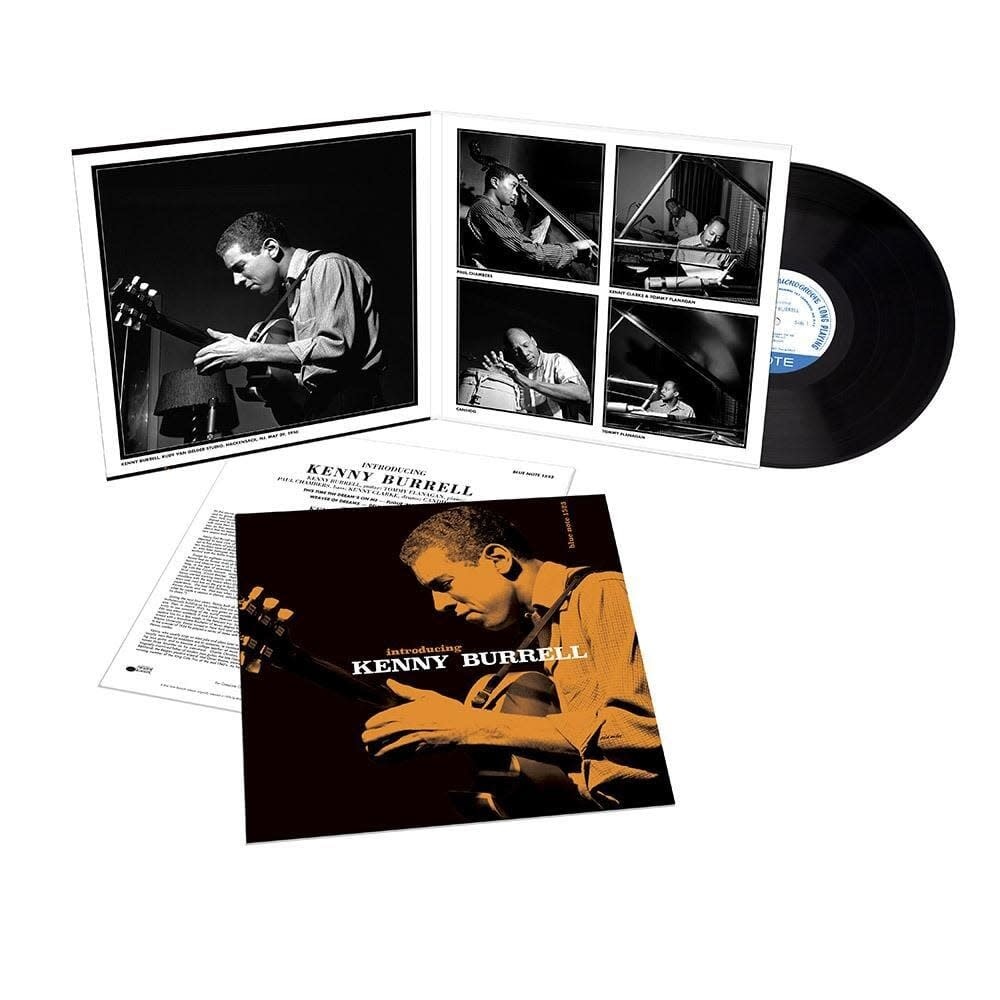 Burrell, Kenny: Introducing Kenny Burrell (Blue Note Tone Poet) LP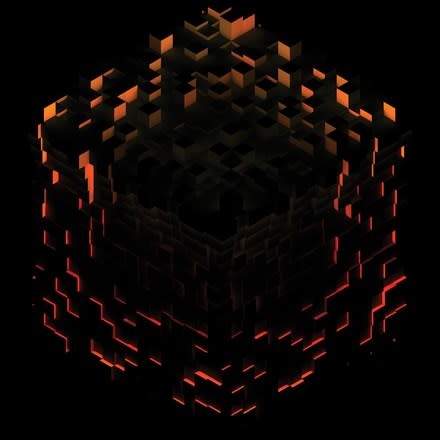 C418: Minecraft Volume Beta (2LP-red, orange & yellow splatter) LP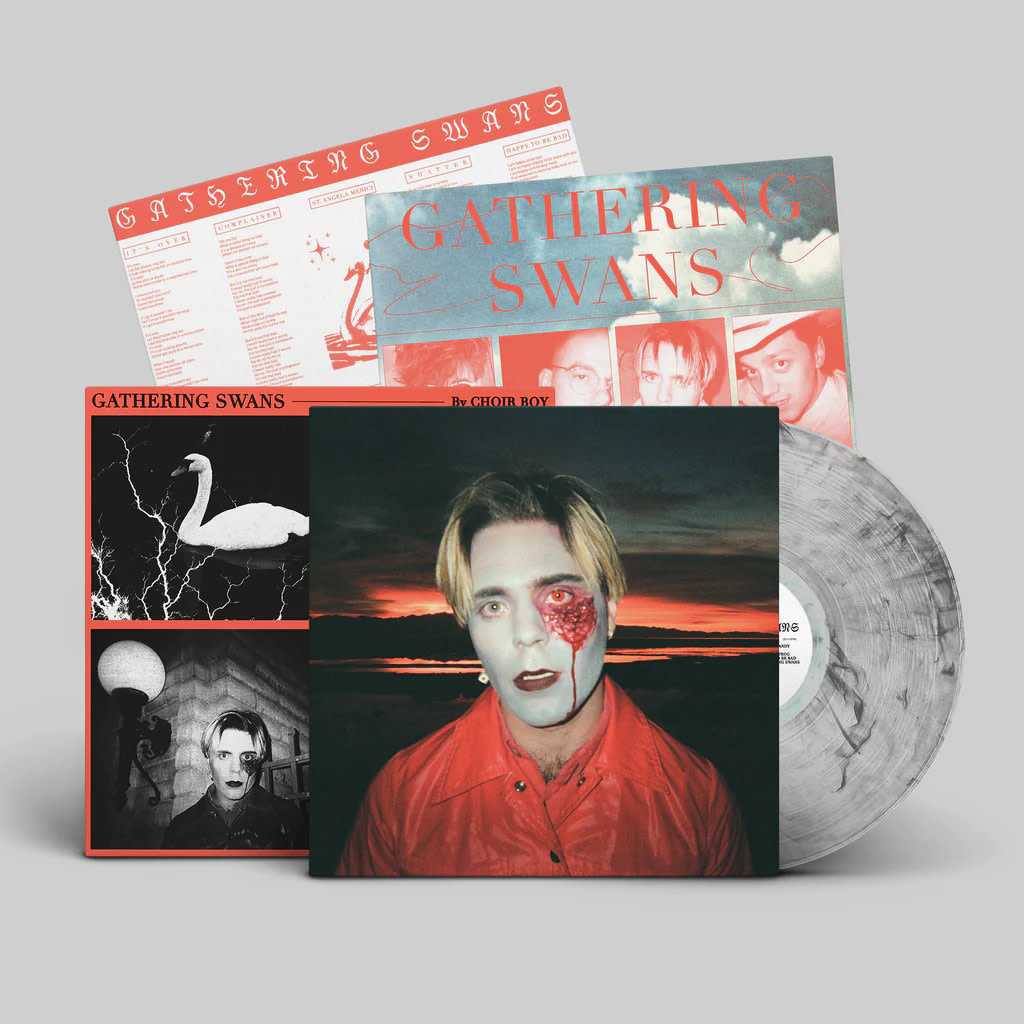 Choir Boy: Gathering Swans (grey marble) LP

Choir Boy: Passive With Desire (neon pink) LP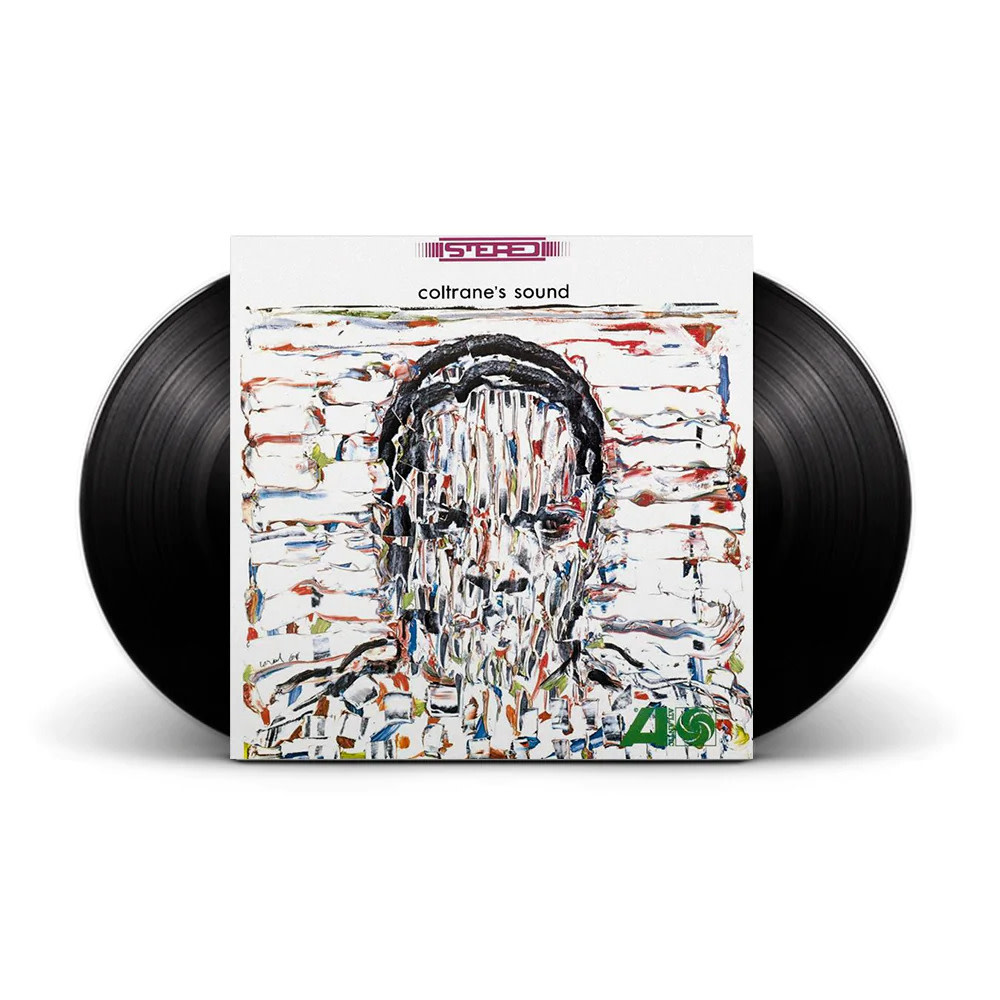 Coltrane, John: Coltrane's Sound (2LP-180g/45rpm) LP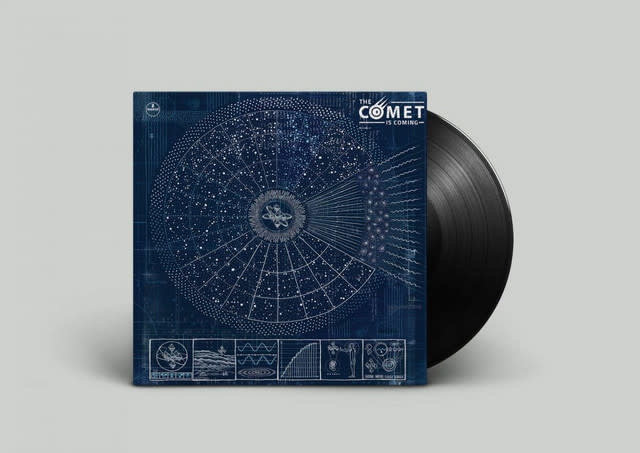 Comet is Coming: Hyper-Dimensional Expansion Beam LP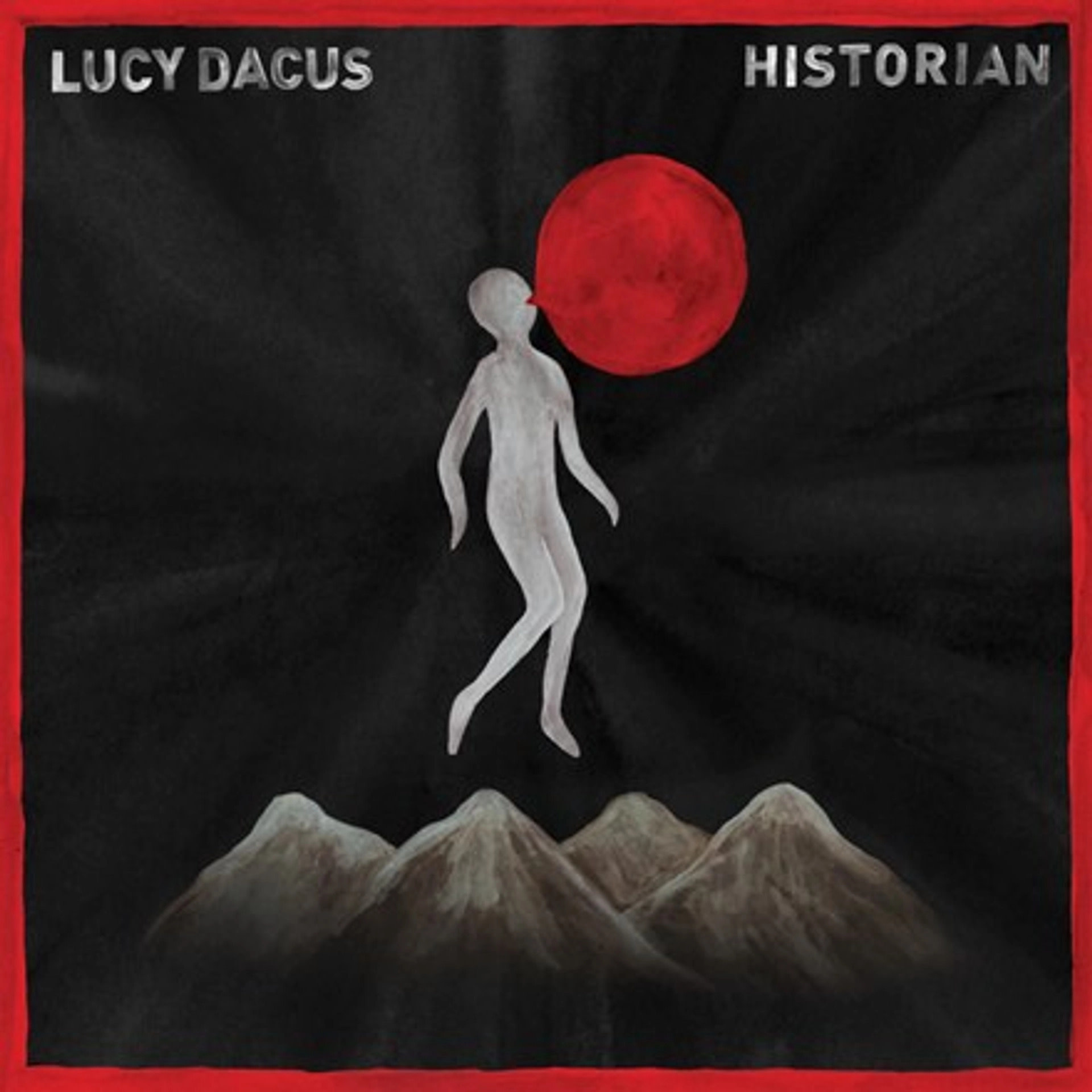 Dacus, Lucy: Historian LP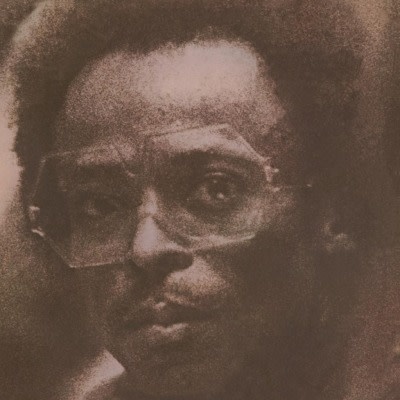 Davis, Miles: Get Up With It LP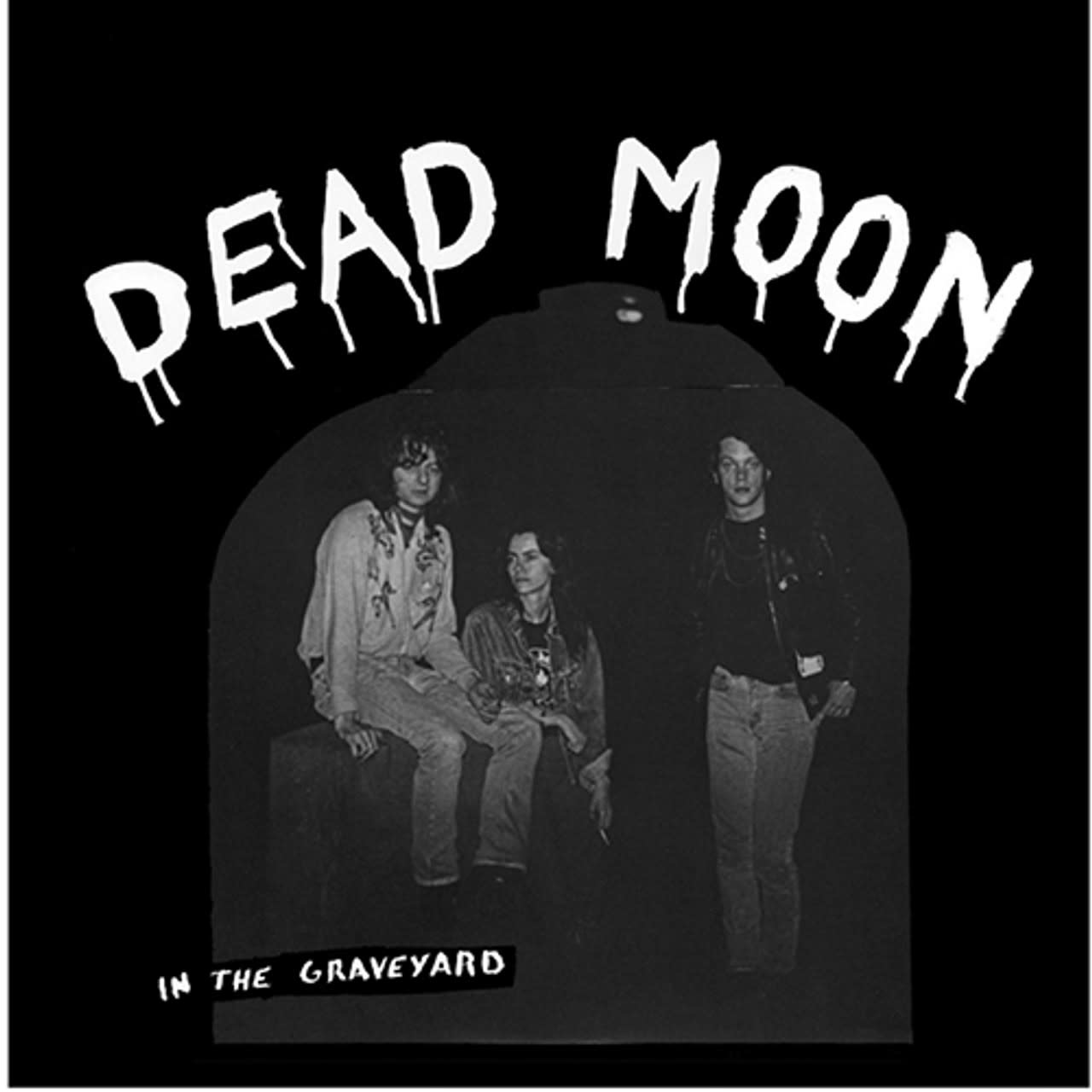 Dead Moon: In The Graveyard LP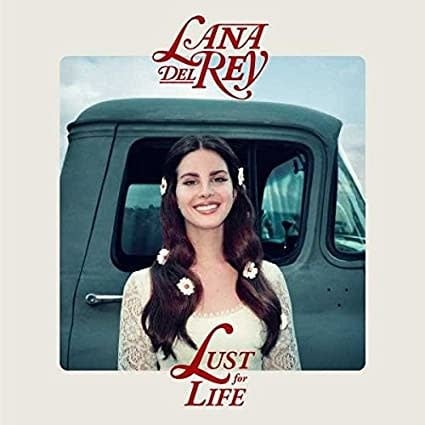 Del Rey, Lana: Lust for Life LP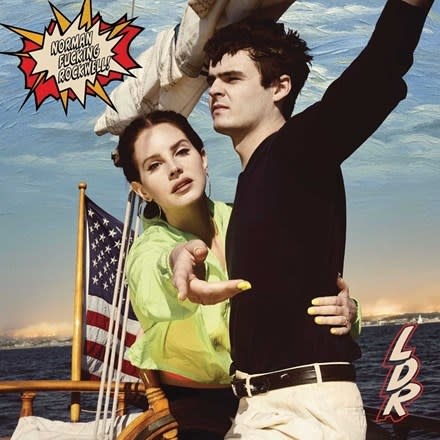 Del Rey, Lana: Norman Fucking Rockwell! LP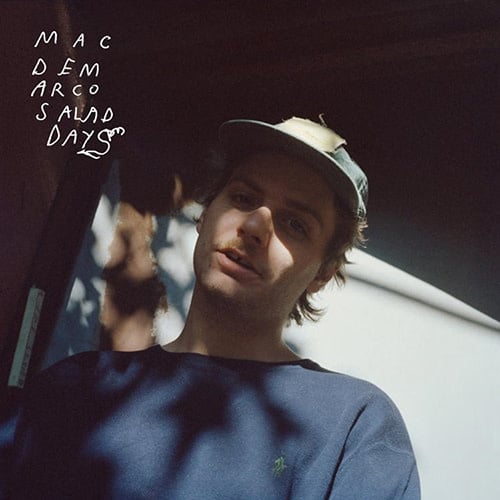 DeMarco, Mac: Salad Days LP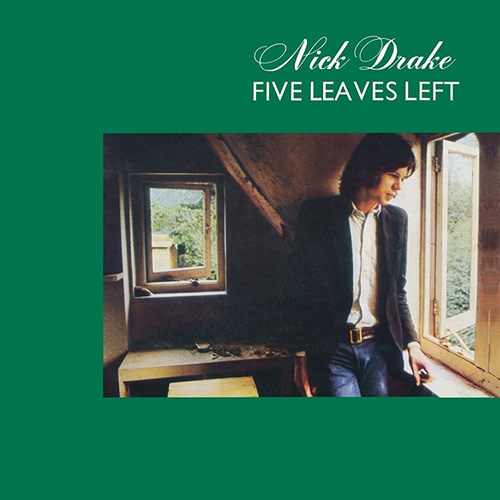 Drake, Nick: Five Leaves Left LP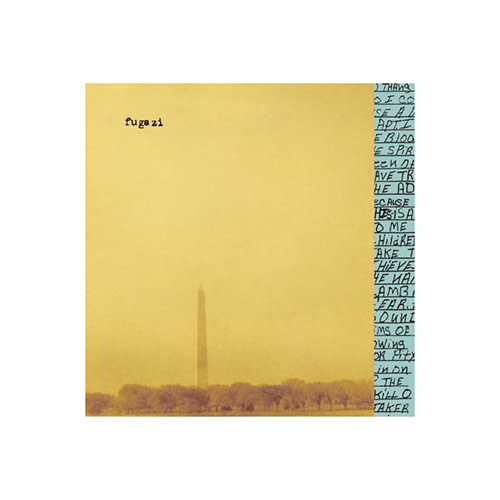 Fugazi: In On the Killtaker LP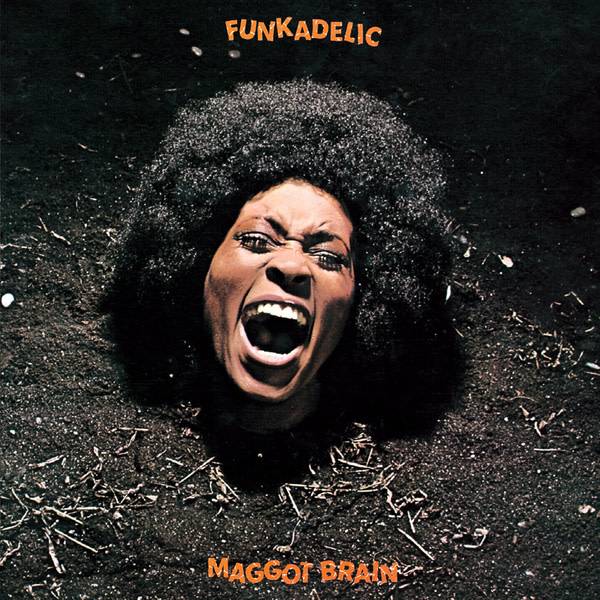 Funkadelic: Maggot Brain LP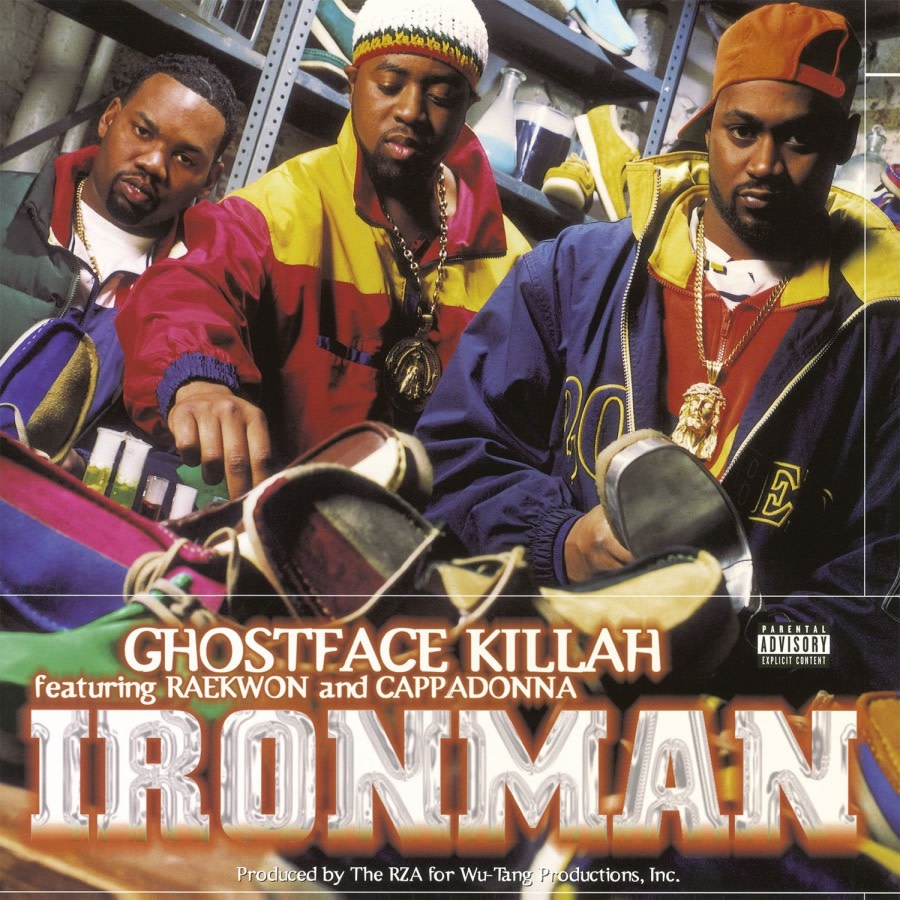 Ghostface Killah: Ironman LP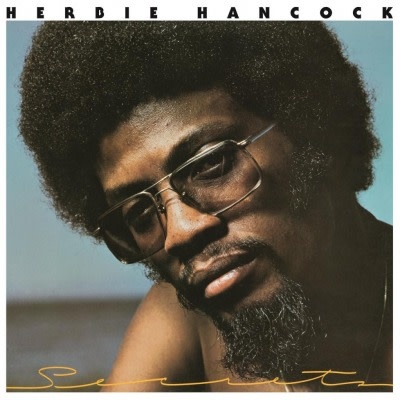 Hancock, Herbie: Secrets LP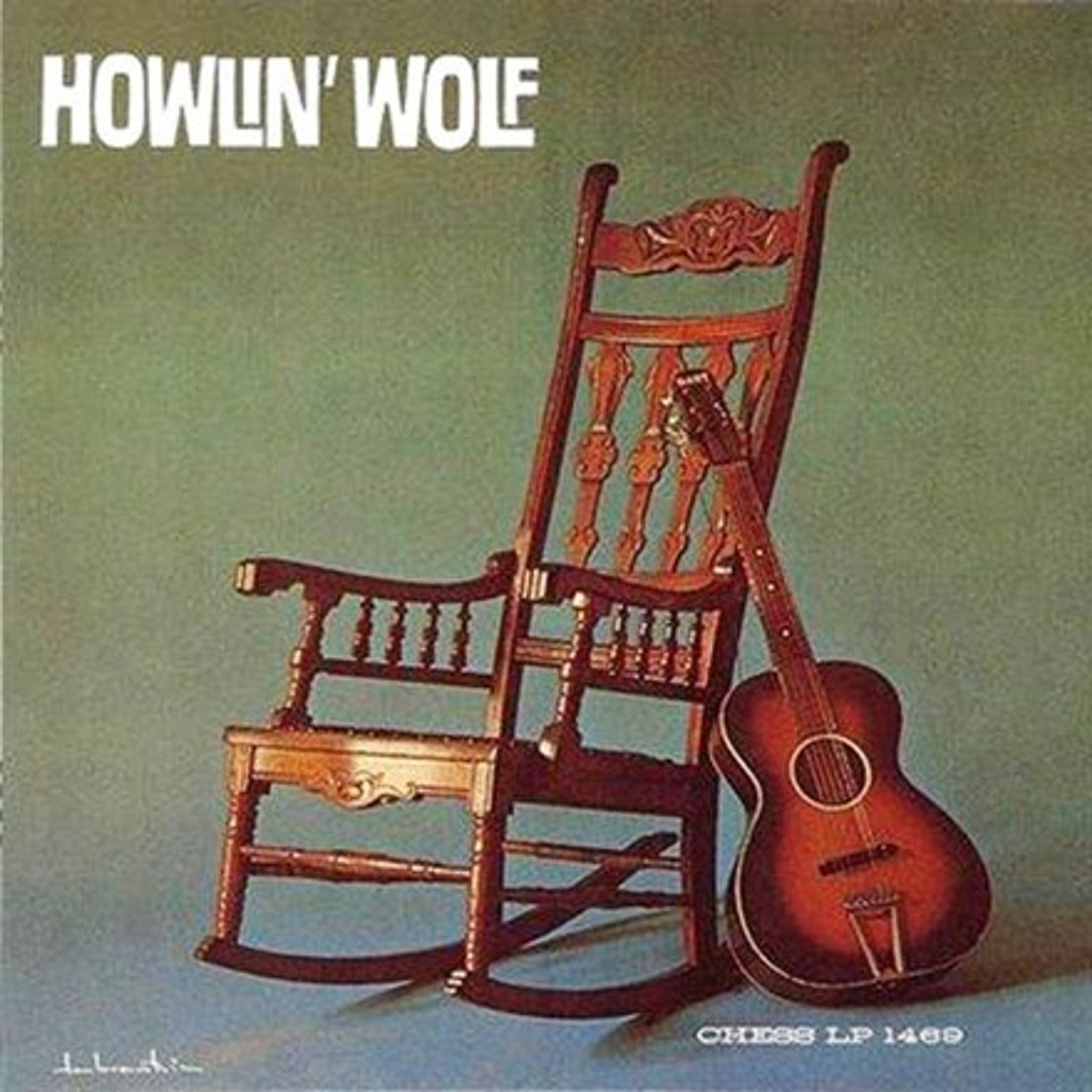 Howlin' Wolf: Rocking Chair Album LP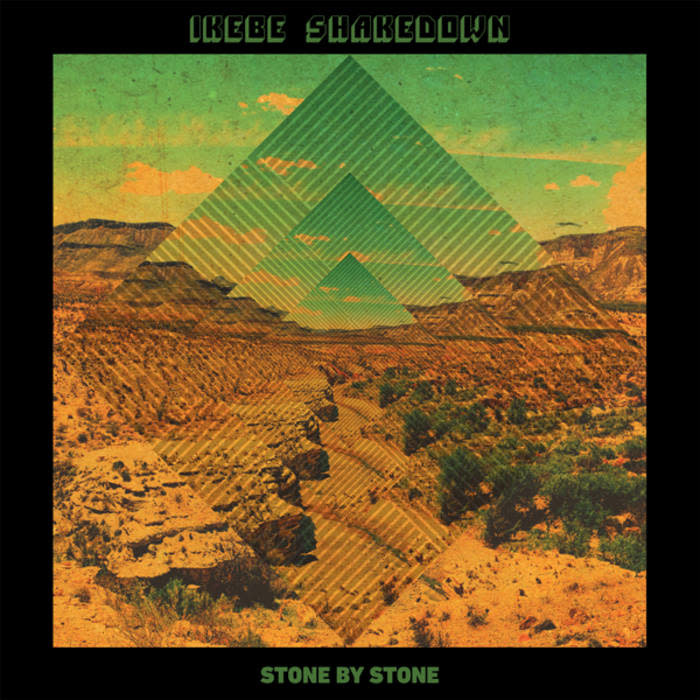 Ikebe Shakedown: Stone By Stone LP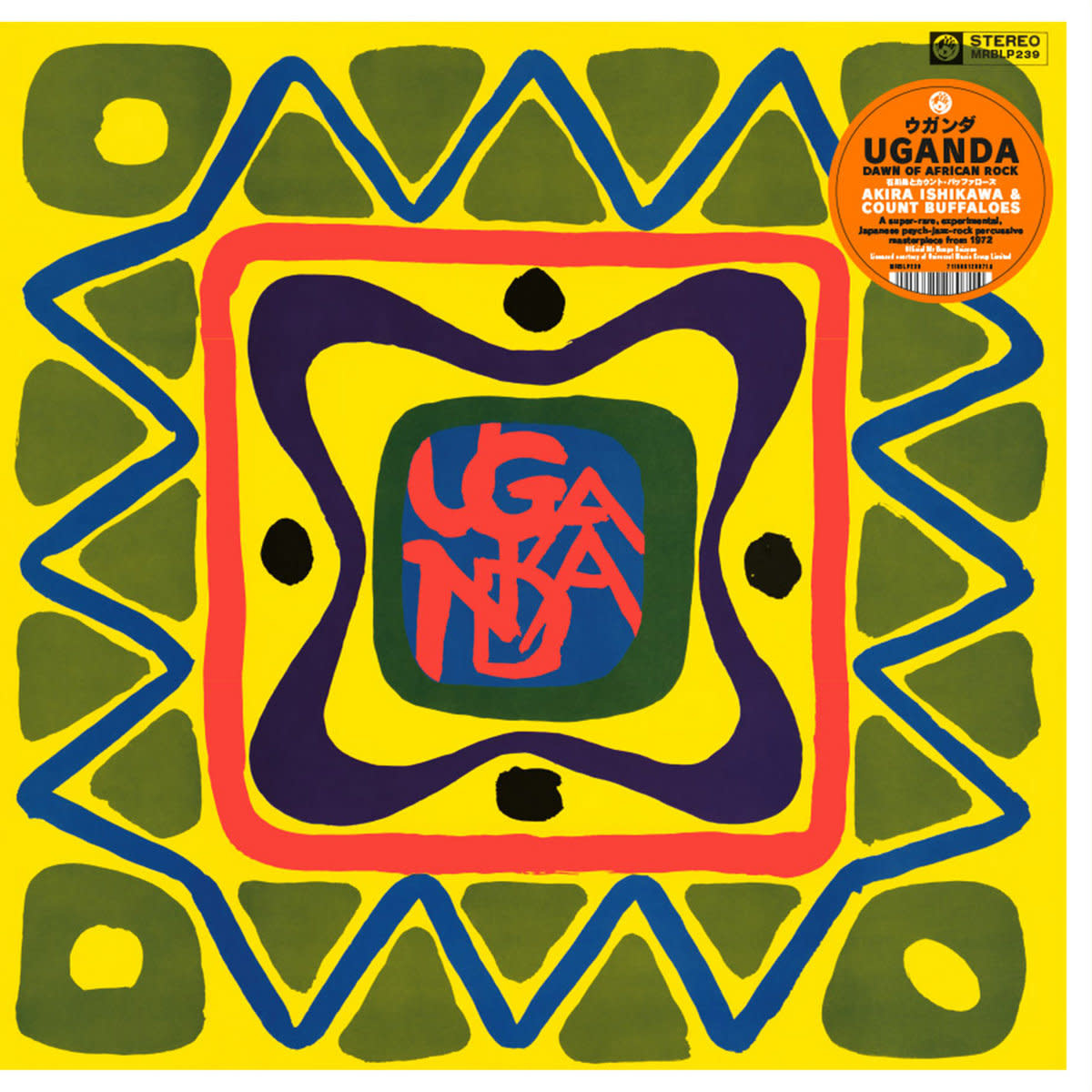 Ishikawa, Akira & Count Buffalos: Uganda (Dawn Of Rock) (box edition) LP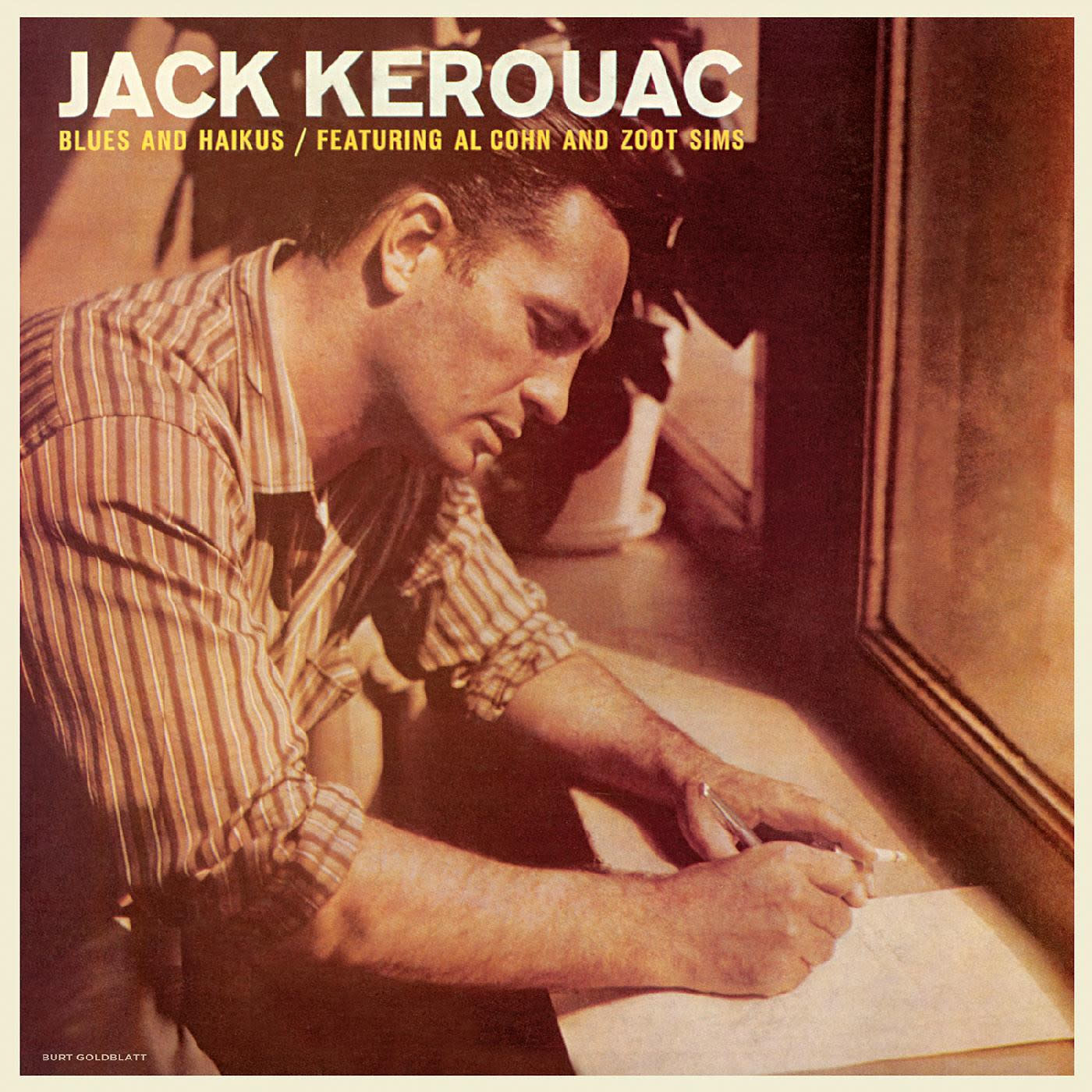 Kerouac, Jack Featuring Al Cohn & Zoot Sims: Blues and Haikus (100th Birthday) (TOBACCO TAN) LP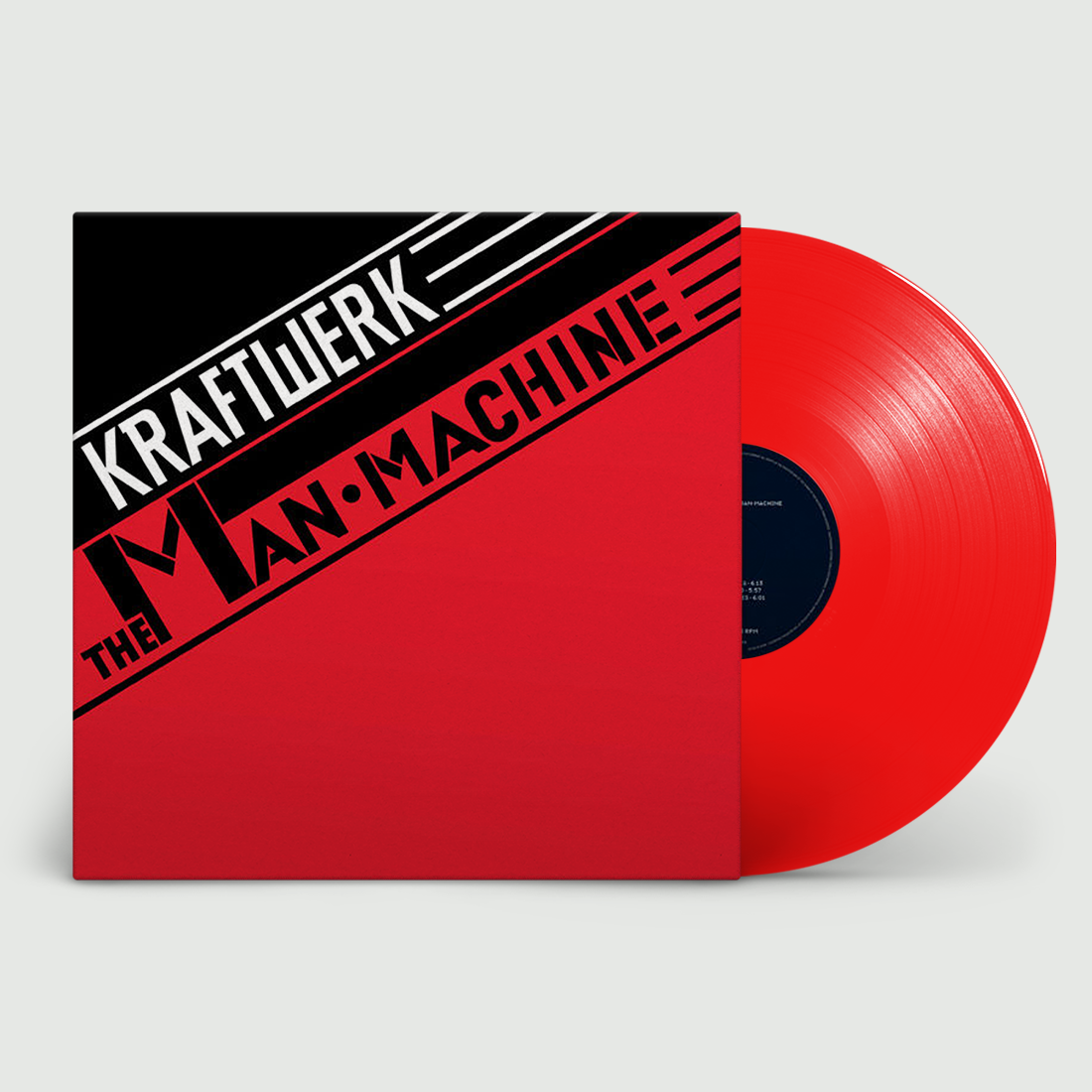 Kraftwerk: Man Machine (Red vinyl) LP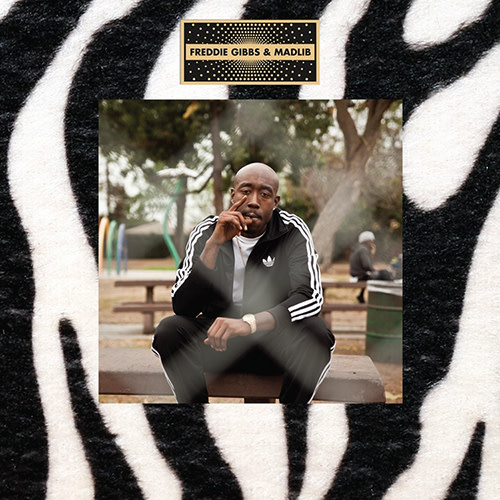 Madlib & Freddie Gibbs: Pinata LP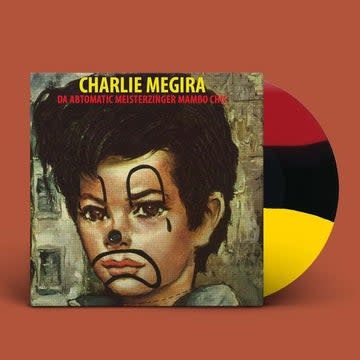 Megira, Charlie: Da Abtomatic Miesterzinger Mambo Chic (tri-colour) LP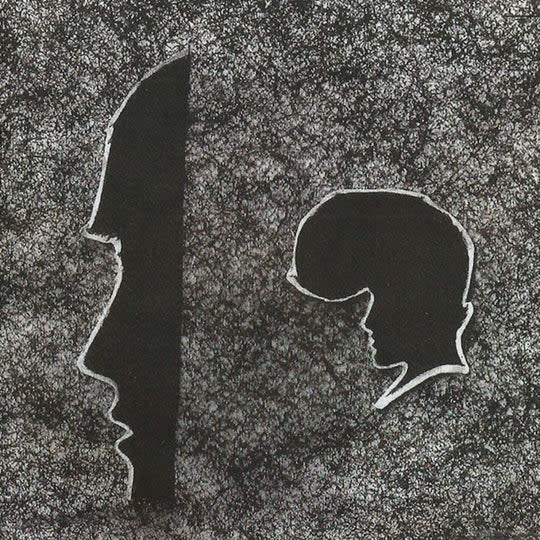 Megira, Charlie & The Hefker Girl: Charlie Megira Und The Hefker Girl (opaque ennui coloured) LP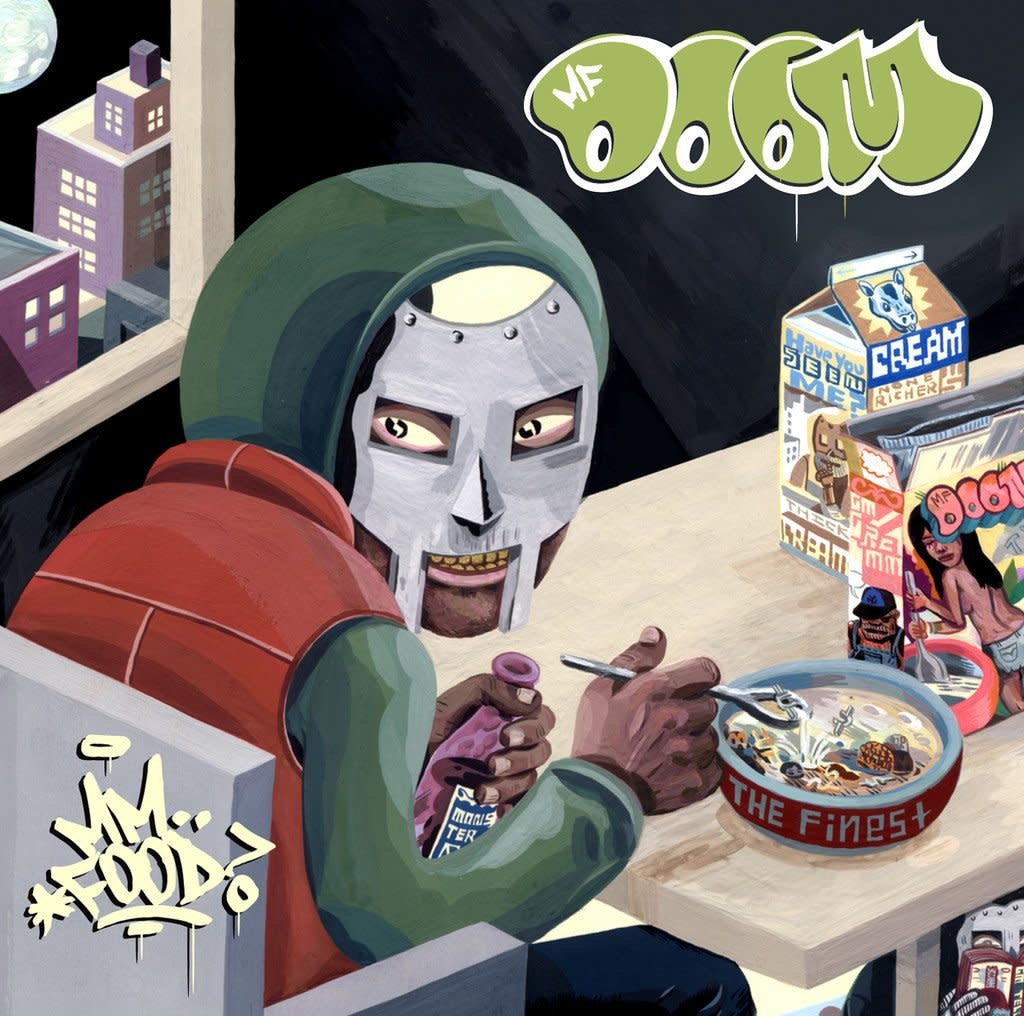 MF Doom: MM..Food (2LP-green & pink vinyl) LP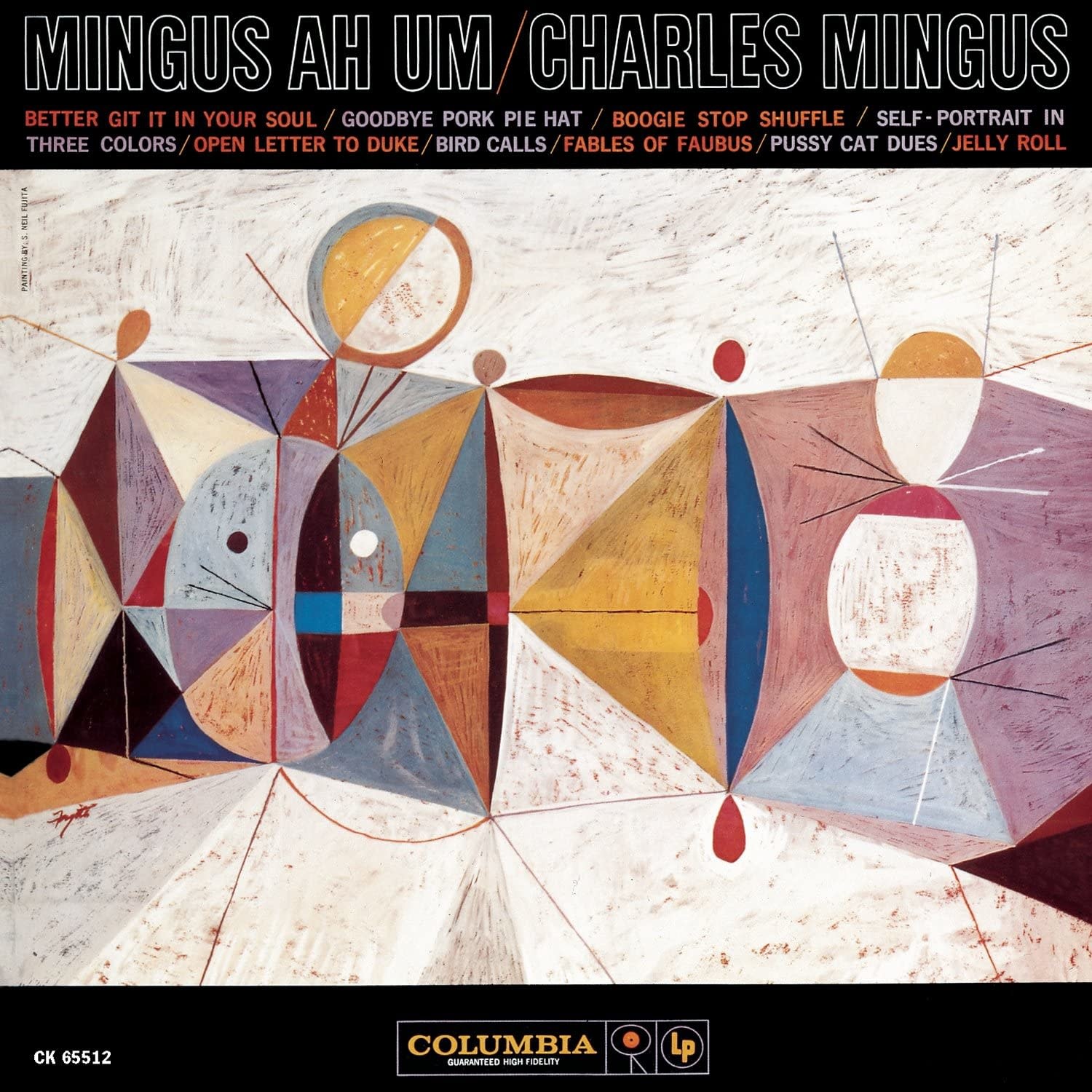 Mingus, Charles: Mingus Ah Um LP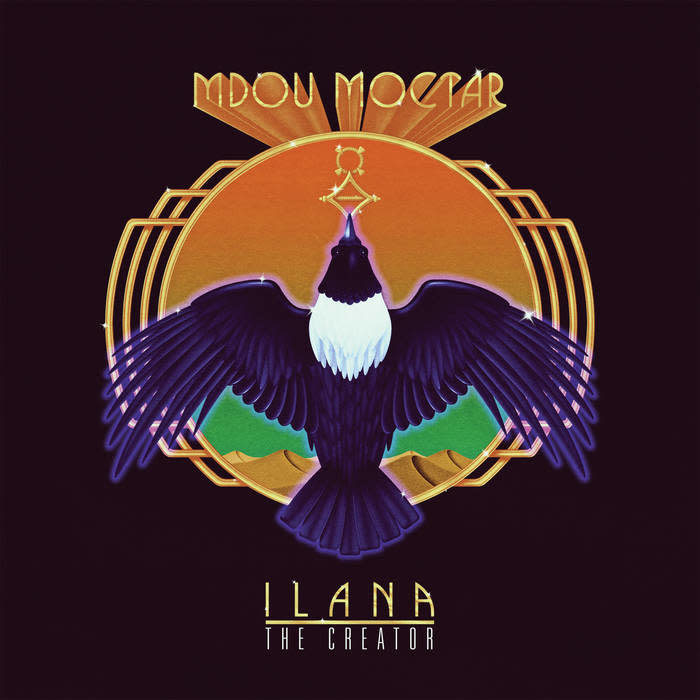 Moctar, Mdou: Ilana: The Creator LP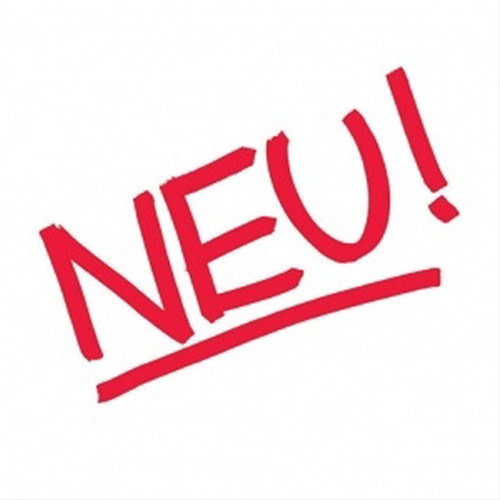 Neu!: Neu! (White Colored) LP

Gronland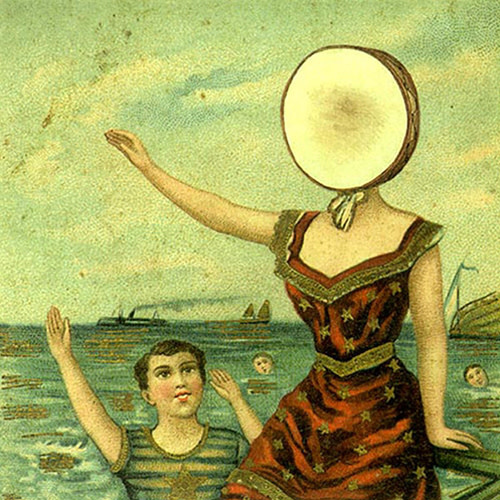 Neutral Milk Hotel: In The Aeroplane Over The Sea LP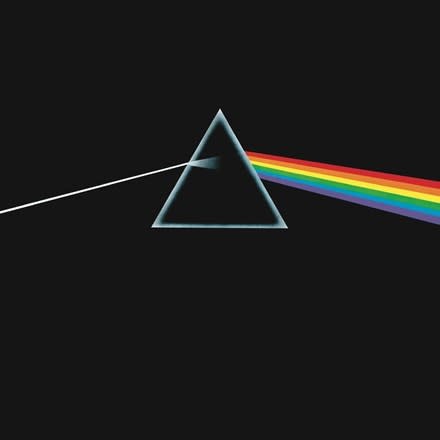 Pink Floyd: Dark Side Of The Moon LP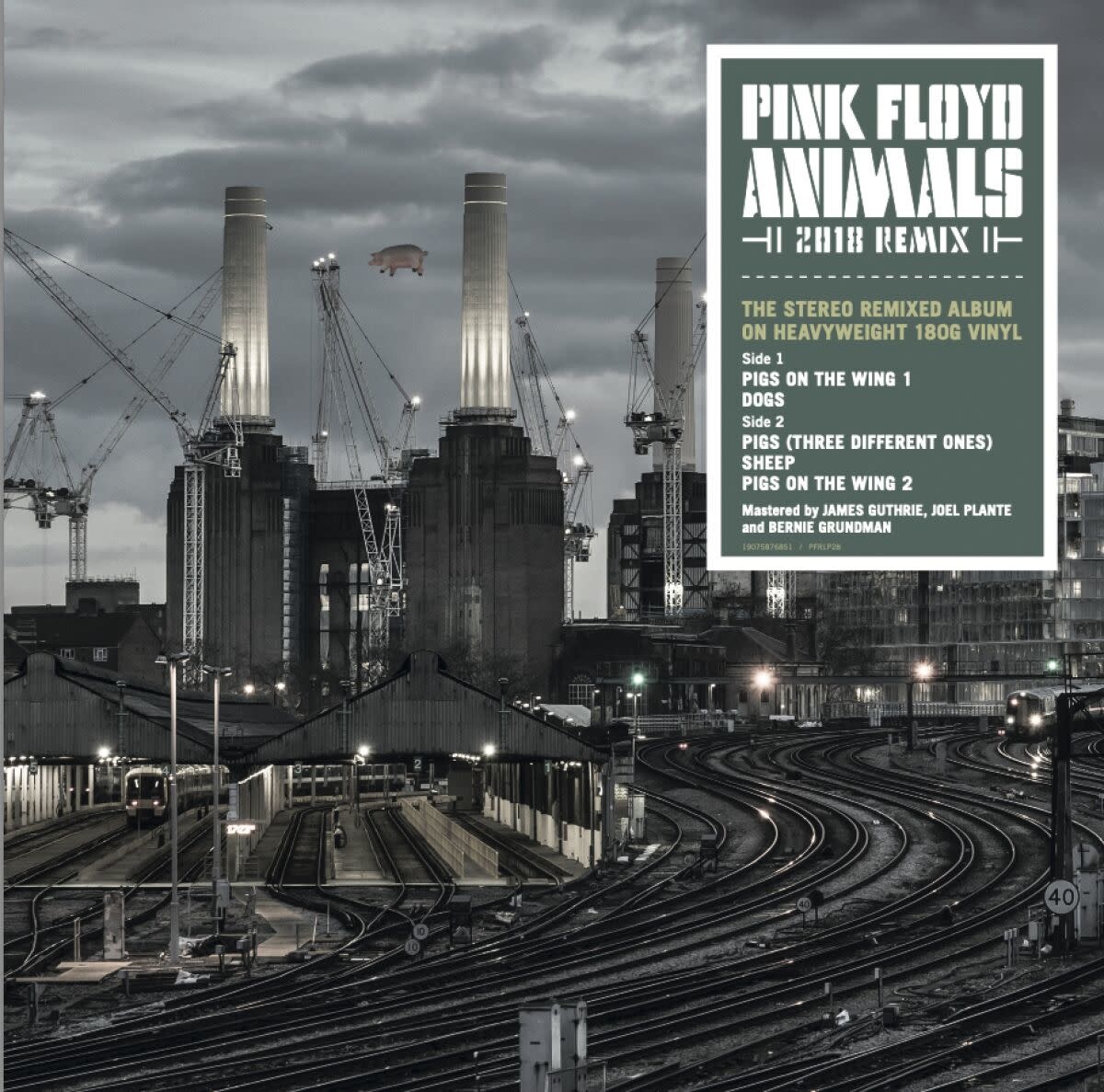 Pink Floyd: Animals (2018 Remix) LP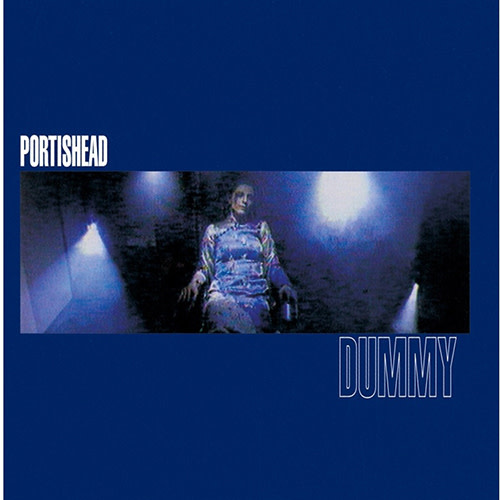 Portishead: Dummy (180g/import) LP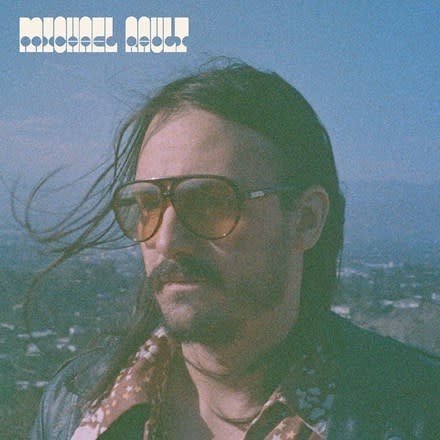 Rault, Michael: Michael Rault (galaxy blue/ltd edition) LP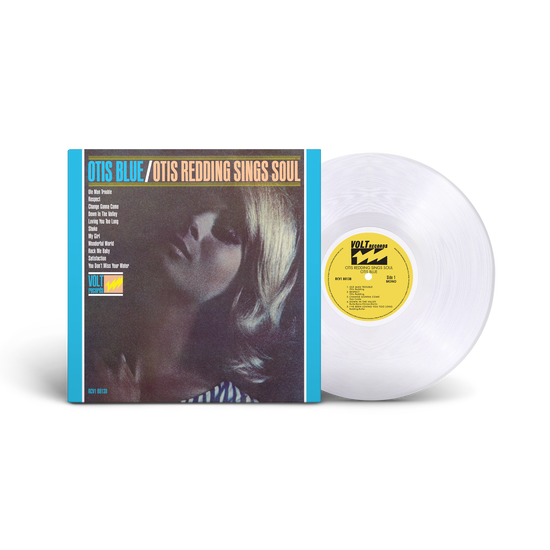 Redding, Otis: Otis Redding Sings Soul (Mono/Clear) LP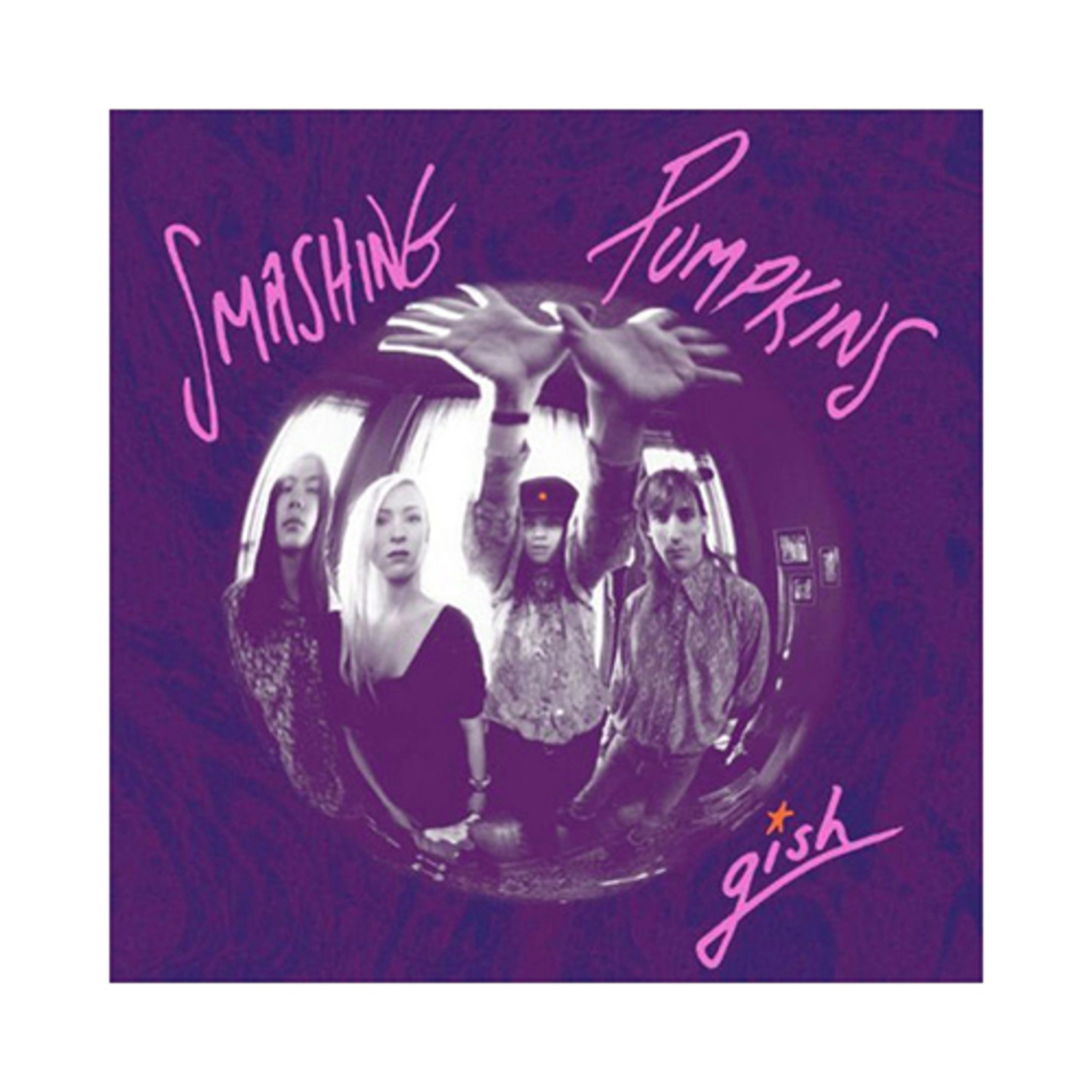 Smashing Pumpkins: Gish LP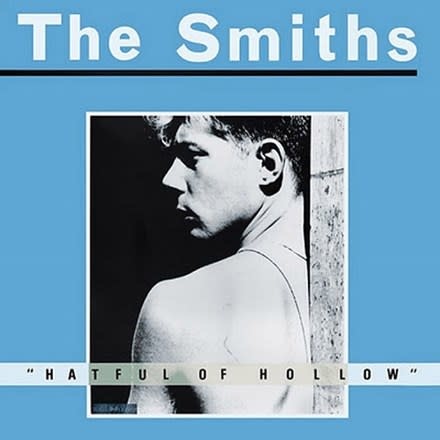 Smiths: Hatful of Hollow LP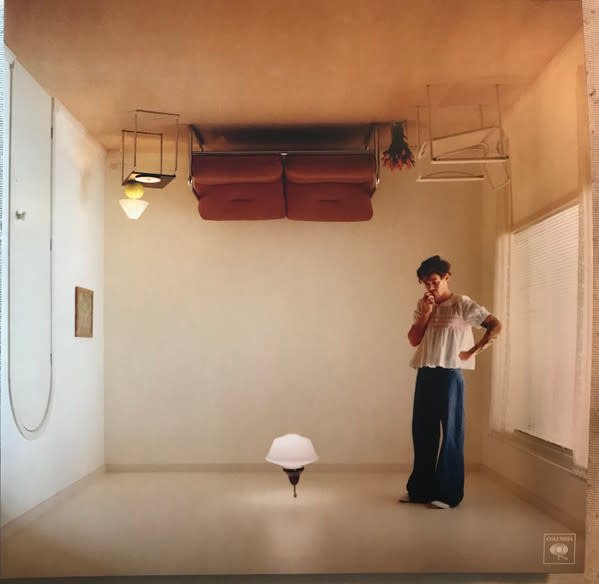 Styles, Harry: Harry's House LP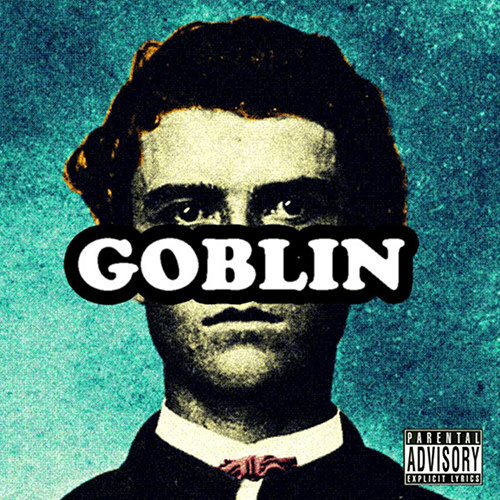 Tyler, The Creator: Goblin LP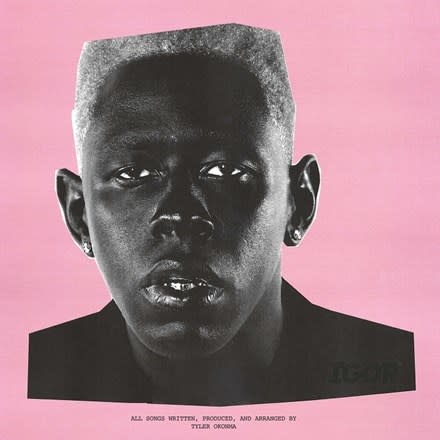 Tyler, The Creator: Igor LP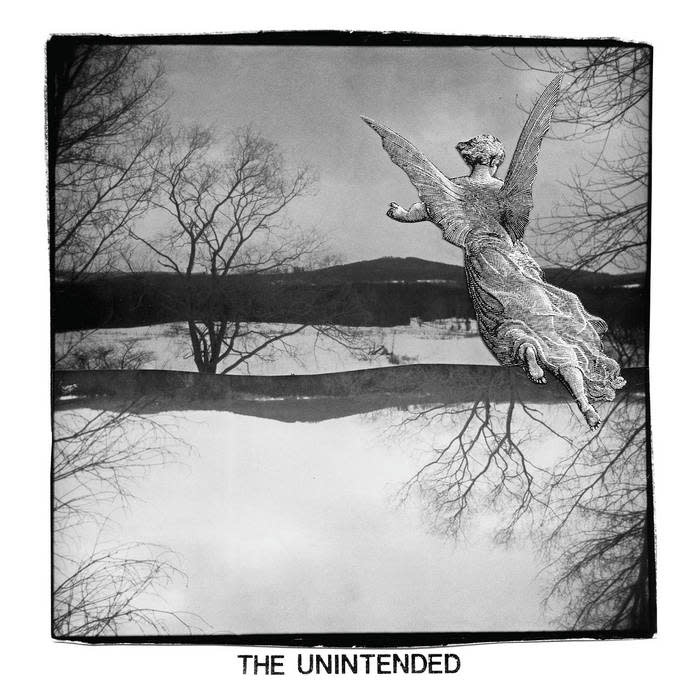 Unintended: Unintended LP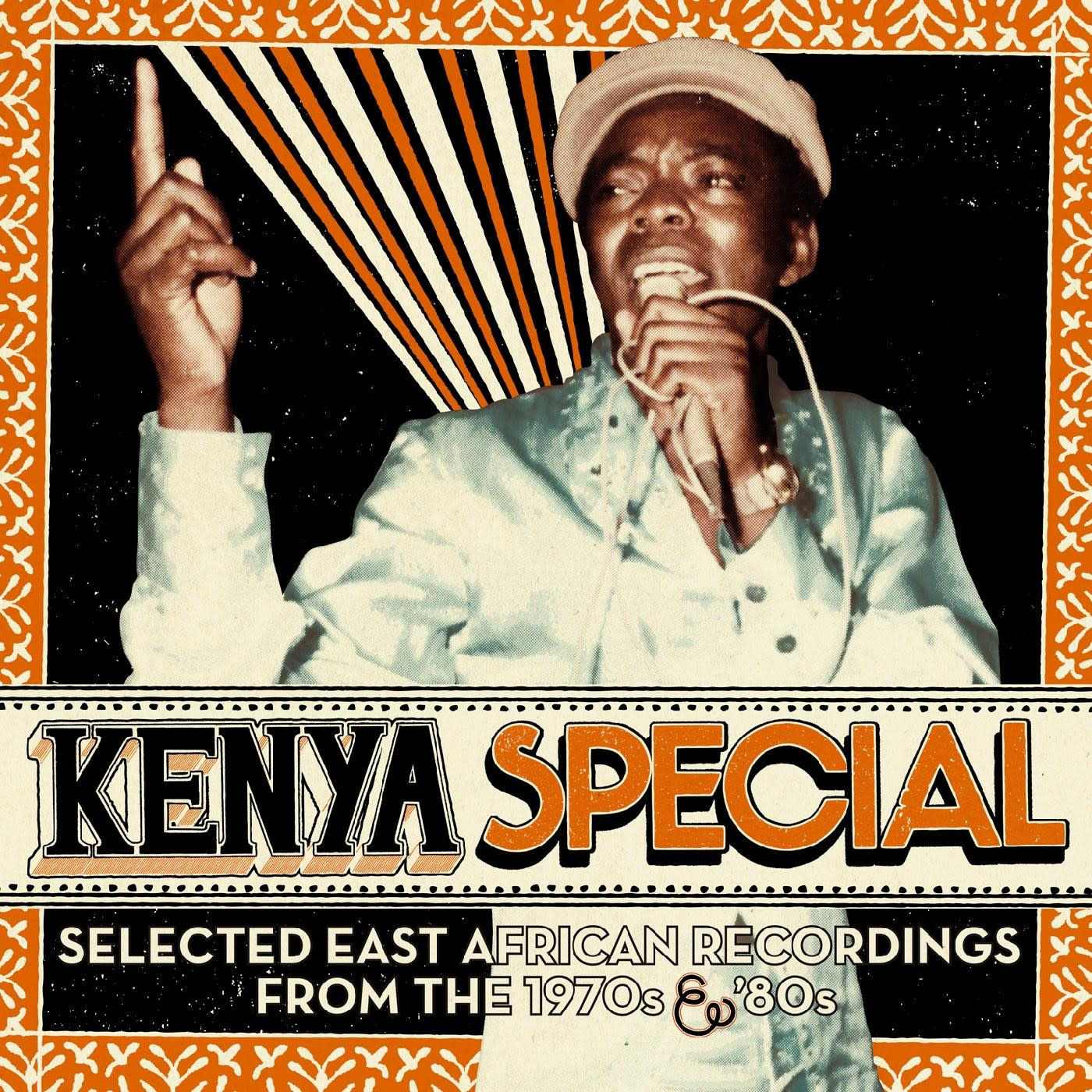 Various: Kenya Special: Selected East African Recordings From The 1970s & 80s LP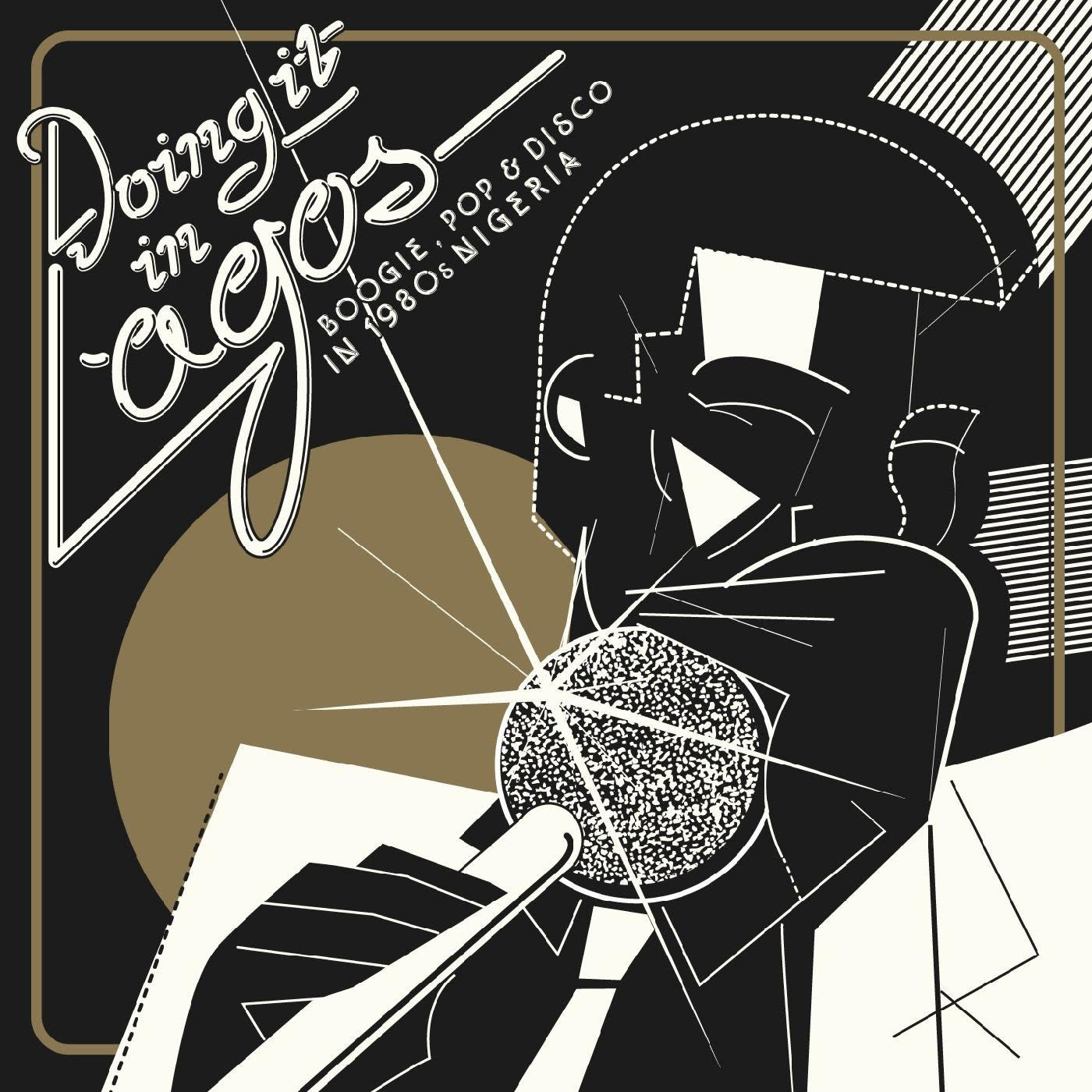 Various Artists: Doing It In Lagos: Boogie, Pop & Disco In 1980s Nigeria LP