Hi folks!

Every girl and woman should be able to live safely, self-determined and independent. To shape a gender equal world we need to embrace equity and raise awareness about discrimination - not only on International Women's Day, but every day.
"Celebrating women's achievements and increasing visibility, while calling out inequality, is key."

In this regard, we are beyond proud to see what our female ELP alumni have achieved so far! From ecological noise barriers, over a financial education app, to a women empowerment platform, sustainable period products, and more - you girls rock, and shine!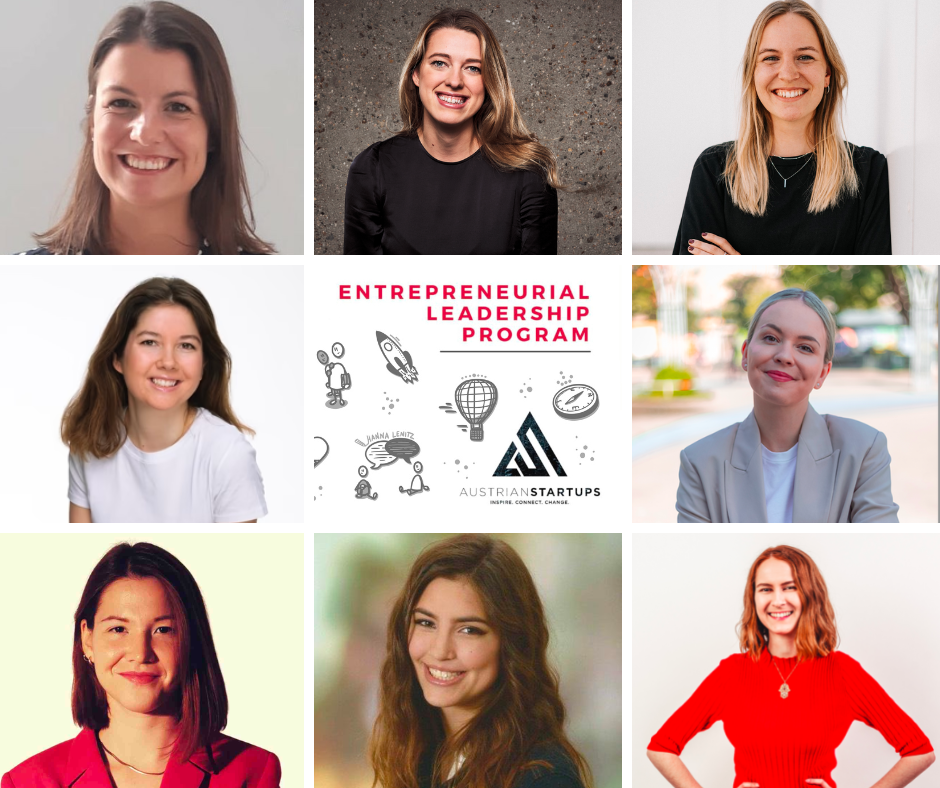 This week there are even special news from our alumni Sofia Surma and Marlene Frauscher: Vulva Shop becomes Empovver. With the rebranding, the focus is now on community building and positioning itself as a go-to resource for feminists and entrepreneurs.

Got inspired by all the entrepreneurial endeavours? You might have heard it before - our Entrepreneurial Leadership Program is here to support you on the way!

Cheers to the ladies & happy weekend!

Best,

Alina & the AustrianStartups Team
Fortifying Female Entrepreneurship: The Key Assets That Make Women Excellent Leaders
"Unfortunately, this day is somewhat shrouded by the fact that women of today still struggle to get their fair share in the business world. This is exemplified by female entrepreneurs only constituting about 8% of the women in the active labor force in the EU and is further exacerbated by the paltry piece of the funding pie that females get. Startups founded by women raised only 1.8% of investment in Europe compared to 89% being raised by male founding team. This only makes the women who have managed to wade through the patriarchy all the more impressive, however."
"Replace impostor syndrome with growth mindset: Studies show that innovators, particularly women, often experience imposter syndrome, or feelings of inadequacy that manifest as self-doubt or self-perception of being a fraud. WTW's Paige Seaborn writes how effective leaders
work to change the way colleagues think about self-doubt – seeing that it is part of a growth mindset, with an attitude of I don't know what I'm doing yet but it's only a matter of time until I figure it out."
We launched a supporting page on our website, gathering the most important resources and support offers for displaced entrepreneurs, freelancers, students and startups. You want to support as well? Let us know!
Events & Opportunities
Would you like to see your event featured here? Submit your event to our community calendar!
Entrepreneurship Avenue is Europe's largest student-focused entrepreneurial event series 🚀
This year marks the 10th Anniversary edition of the event series!

💡Are you interested in the startup scene or do you have a business idea?
💡Do you want to learn from experienced partners and motivational speakers?
💡Are you looking for the right team to work with?
Join Entrepreneurship Avenue to get inspired and learn more about the LABs series, the entrepreneurial partners, and their valuable workshops, listen to the insightful keynote speeches and find out how to kick-start your own startup!

🦄 Register NOW for the Entrepreneurship Avenue 2023 Kickoff on March 21st at Die Angewandte to make your first steps into the startup world. You can also join the Livestream! Follow their page for more speaker announcements and updates!
Register for free online: entrepreneurshipavenue.com

#entrepreneurshipavenue #entrepreneurship #startup #kickoff #networking

Missing something in this newsletter? We're looking forward to your feedback!
Want to see your event featured?
Add it to our calendar here
Big Thanks to our Partners!