What`s news in the version 9.77.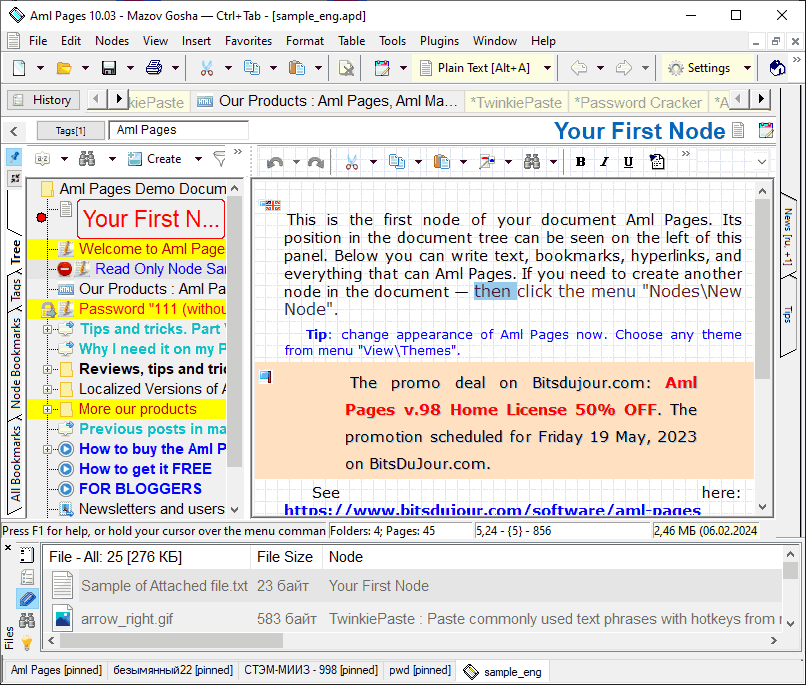 added: resize of pictures of text editor;
added: command "Paste Hyperlink from Clipboard" (see menu Edit);
added: hide tooltips when any key is pressed on tree or editor;
added: tree does not show tooltip, when is showed for this node;
added: accelerator Alt+V for menu "Paste";
added: hide tooltip when text editor is scrolled;
added: new command "Format\Remove SPAN, STYLES";
added: new version of plugin ChangeLog 1.12;
added: dialog "Send As ZIP" show file sizes;
fixed: flickering of bottom panels, when all documents is closed;
changed: menu "Copies" is included as default;
fixed: bookmarks count in context menu of text editor;
fixed: text editor show message, when press Escape in read-only mode;
improved: get titles of web-size by URL;
many small changes and bug-fixes;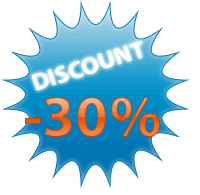 30% Discount:
We offer 30% discount for subscribers. Use coupon code "Subscriber".
Also You can use this coupon for any other licenses and our products.
Good using of Aml Pages!!!!