What`s news in this version.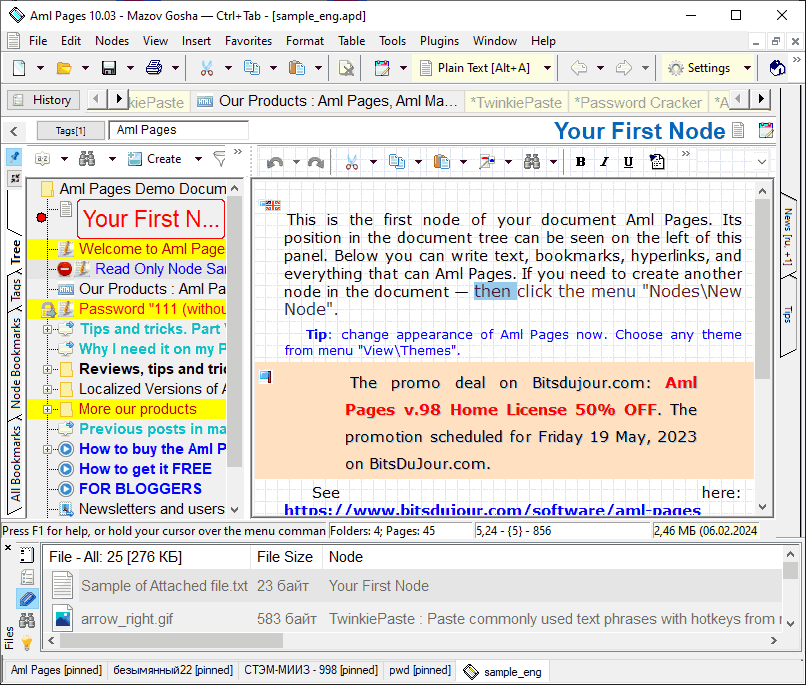 added: command "Nodes\Attach Images" (attach images of web pages into document of Aml Pages, for offline mode);
added: command "Allow Drag-n-drop from IE" (see menu Quiick settings, allow drag data from Internet Explorer in protected mode into Aml Assist pane);
added: new version of plugin Aml Assist 3.19;
pane News auto-hide, when pressed any key in any other panels;
added: extended tooltip for setting "Show Dialog For New Nodes";
context menu of text editor contains command for work with tables, if click under table;
added: checking of privilegies for document, when document is read-only;
added: mode of pane Files is saved into settings;
changed: name of key of settings, for enabling of dragndrop from Internet Explorer in protected mode;
fixed: crash when calculate hash of file in pane Files;
changed: filters of messages for Windows Vista and later;
removed: commands "Nodes\Archive";
many small changes;
Some bug fixes and impovements.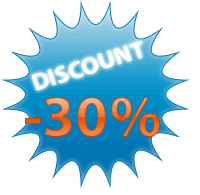 30% Discount:
We offer 30% discount for subscribers. Use coupon code "Subscriber".
Also You can use this coupon for any other licenses and our products.
Good using of Aml Pages!!!!