What`s news in this version.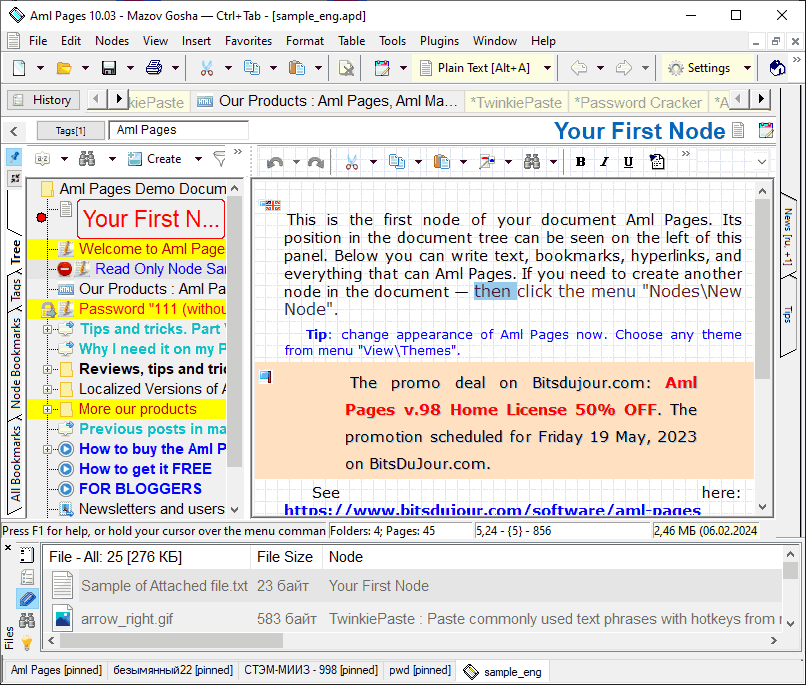 added: new filter of node "Latest 10 (changed only)";
added: new menu command "Send To Where As ZIP-archive";
added: new command "Only Checked" in text templates editor;
added: new version of plugin AAC 2.04;
new version of plugin Aml2Dropbox 2.17;
added: new version of plugin ChangeLog 1.11;
added: menu of tabs has command "Properties";
fixed: invalid work of trial period;
fixed: does not work double hot keys (Ctrl+Ctrl, Alt+Alt and etc);
changed: for Vista and later sticky notes not has custom buttons on titles;
changed: enlarge frame for dowloading of files (New, plugin ChangeLog, not attached pictures of web pages);
changed: the setting "Show dialog on creation of new nodes" enabled as default;
fixed: does not edit title on tree after commands "New Node\Folder\Child Node";
fixed: blinking of tooltip under hyperlink in text editor;
fixed: does not draw nodes with custom backgroun color after command "Into Header";
many small changes and bug-fixes;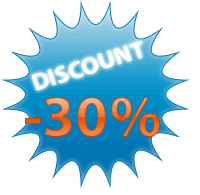 30% Discount:
We offer 30% discount for subscribers. Use coupon code "Subscriber".
Also You can use this coupon for any other licenses and our products.
Good using of Aml Pages!!!!