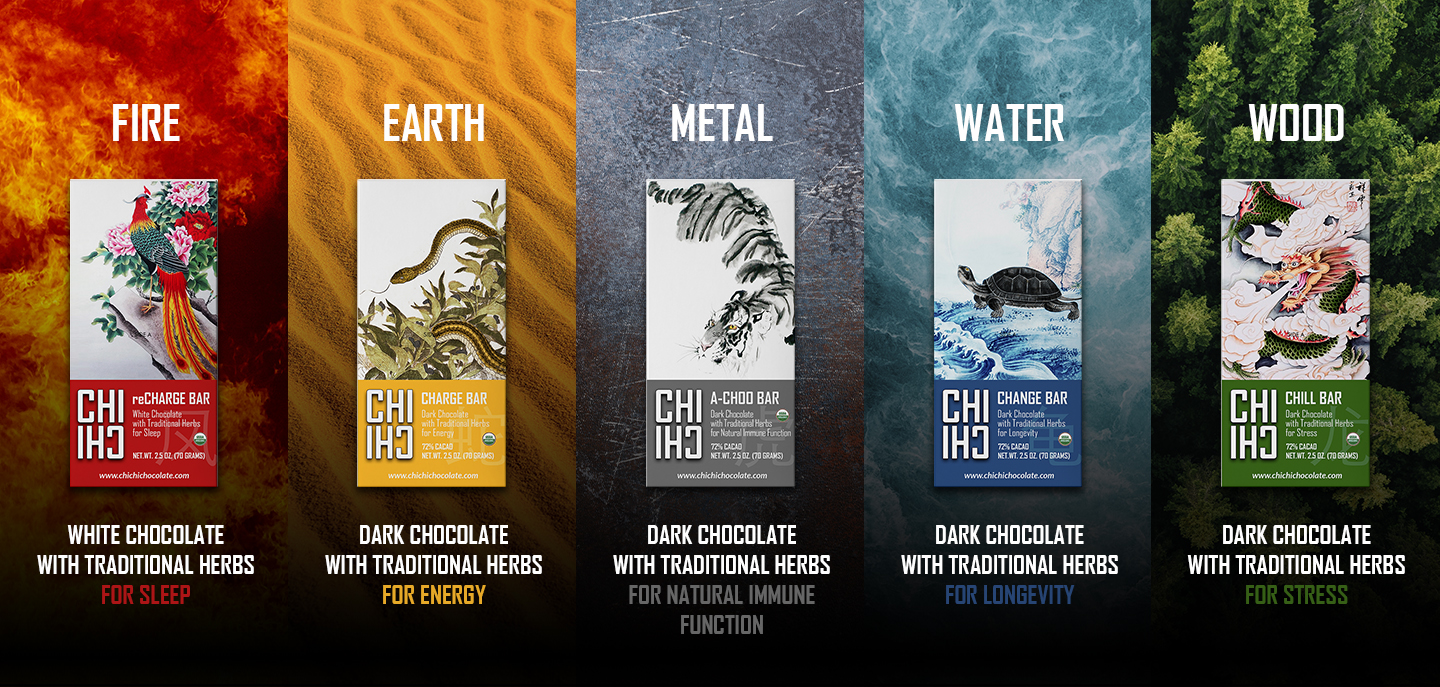 Integrative Acupuncture is pleased to introduce you to our new product line: Chi Chi Chocolate. Our team of chief herbalist, Jonathan Fleming, chef, Jean-Luc Jenni, and owner Kerry Boyle have been working all year on formulating the perfect combinations for sweet healing. Have fun exploring our new chocolate bars with Chinese herbs, organic, fair traded, and delicious. 
Pre-Order now for our January 12th Shipment
Based on the Five Elements of Chinese medicine, ChiChi Chocolates are 5 certified organic chocolate bars with healing herbs traditionally used for sleep, immunity, energy, stress and longevity.
A Mission Of Medicinal Love
These products are loaded with chocolate, healing herbs, information, and Love! We at ChiChi believe our chocolates are a delicious way to educate everyone about the healing practices of Traditional Chinese Medicine. We are committed to sustainability and health, sourcing both organic chocolate and organic herbs. Through the sweetness of chocolate, we aim to increase access to acupuncture and natural herbal medicine for all people.
With Love, Dr. Kerry Boyle, DAc, LAc
Doctor of Acupuncture and Chinese Medicine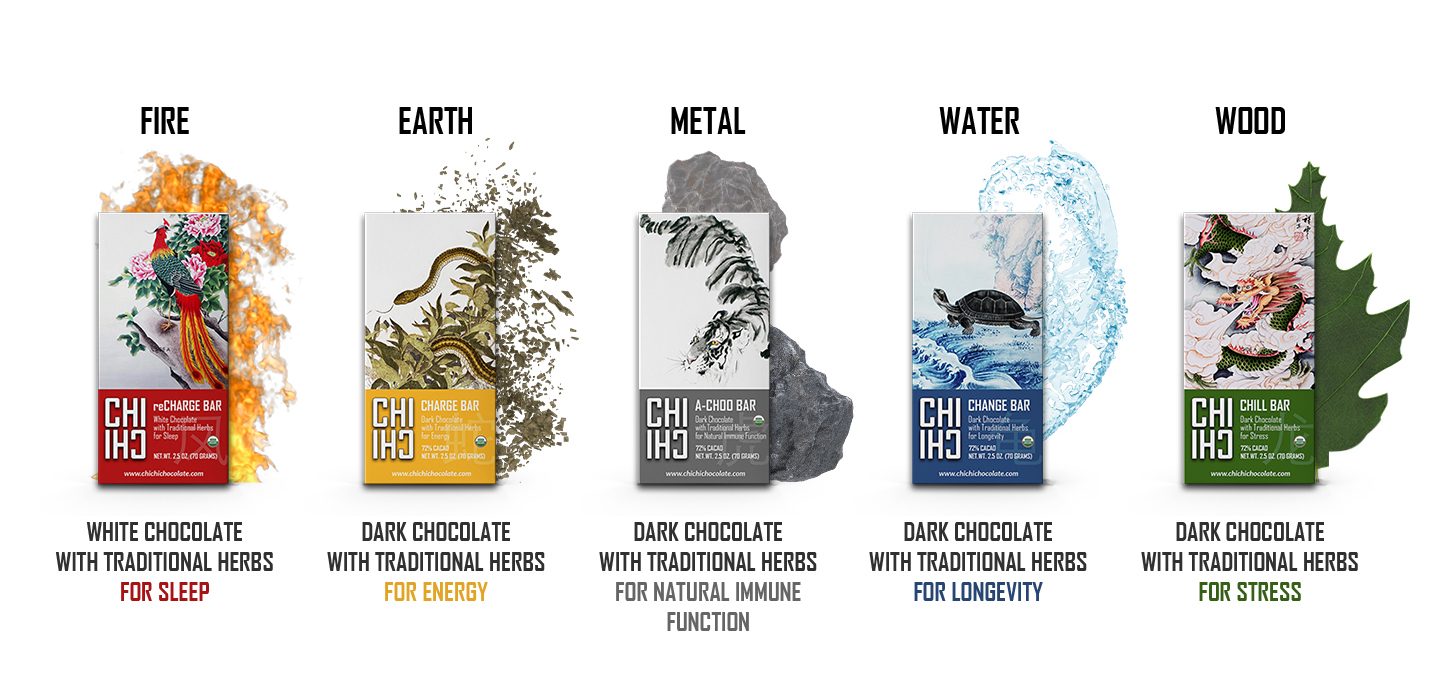 ChiChi Chocolates connect with the elements of nature; Fire, Earth, Metal, Water and Wood. The elements that form ChiChi are a commitment to organic farming methods, fair trade certification and dedication to education and promotion of natural herbal medicine.