Sep 8, 2021
Common Bathroom Design Mistakes to Avoid
Adding to or remodeling your house is one of the most exciting and creative processes you can go through. But with all that responsibility comes pressure to make informed decisions that will last. How can you make sure to get …
Houzz
5 Great Places to Use Handmade Tile
Handmade tiles can give a home a wonderful artisan touch that's hard to beat. They're often more eco-friendly than machine-made tile …
Houzz
Pergola Ideas to Enhance Your Backyard
If you hope to blur the lines between indoor and outdoor living, think about putting a pergola in your yard. This popular architectural …
This Old House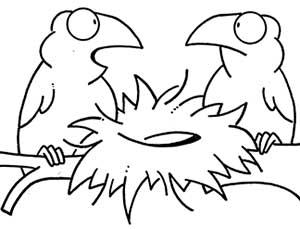 "You built a lovely nest for us. Which part is the kitchen?"


Copyright © Randy Glasbergen
Ford Pardons Nixon
In a controversial executive action, President Gerald Ford pardons his predecessor Richard Nixon for any crimes he may have committed or participated in while in office.
The day was Sep 8. What year was it?
Quote of the Week
"Be grateful for the home you have, knowing that at this moment, all you have is all you need."
Sarah Ban Breathnach
Trivia
List these food inventions in chronological order: Frozen Food, Instant Coffee, Solid Milk Chocolate
See the answer below.