Oct 20, 2021
Tips for a Successful Remodeling Project
Any remodeling project can seem overwhelming, but it's guaranteed to go more smoothly if you know a couple of insider tricks. Here are 18 home renovation tips from remodeling professionals. Any remodeling project …
Better Homes & Gardens
Winter Home Maintenance Tips
Just like it's in your best interest to get a head start when it comes to holiday shopping, it's also a good idea to start prepping …
Apartment Therapy
How To Repair a Chain Link Fence
Compared to charming white picket and stunning gothic wrought iron, chain link fences get a bad rap. Sure, chain link fences are as …
This Old House
Clean a Water Cooler in 7 Easy Steps
Water coolers provide fresh filtered drinking water at the press of a button. Since they're a common fixture in offices, gyms, and homes …
Bob Vila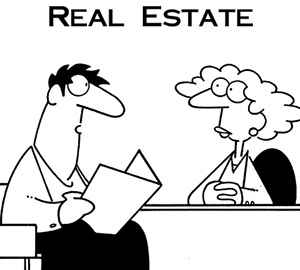 "My hobbies are scuba diving, fishing and kayaking. Got anything with a flooded basement?"


Copyright © Randy Glasbergen
Victory at Yorktown
Hopelessly trapped at Yorktown, Virginia, British General Lord Cornwallis surrenders 8,000 British soldiers and seamen to a larger Franco-American force, effectively bringing an end to the American Revolution.
The day was Oct 19. What year was it?
Quote of the Week
"This 'telephone' has too many shortcomings to be seriously considered as a means of communication. The device is inherently of no value to us."
Western Union internal memo, 1876
Trivia
What was the first consumer product purchased on the installment plan?
See the answer below.