September 7, 2022
Selling Your Home in Any Market
Selling a house can be a time-consuming and costly process, no matter where you live or when you list it. But you can make the experience less painful and even get higher offers by paying attention to the current conditions of the market and adjusting your approach accordingly. These tips for selling your home …
NerdWallet
Tips For Selling Your House Fast
Unfortunately, the real estate market can be unpredictable, and there is no guarantee that your house will sell quickly. However, you can take a few …
Finance Monthly
5 Savvy Uses for Smart Lighting
At first glance, smart lighting can seem more like a gimmick (are bulbs that turn purple really necessary?) than a practical tool. But it turns out this …
This Old House
Fashionable Wallpaper for the Bedroom
Abstraction, minimalism, oriental themes - we analyze the most relevant wallpaper scenes for the bedroom and tell you how to apply them in the interior …
New Decor Trends.com
9 Popular Home Siding Colors
Bright, clear Arctic White is siding maker James Hardie's most popular color. It's classic and dramatic on a modern farmhouse, as well as homes …
Family Handyman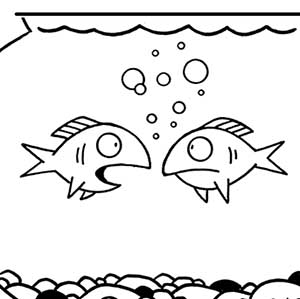 "Honey, you promised to add a deck and patio ages ago. I'm still waiting!"


Copyright © Randy Glasbergen
United States Nicknamed Uncle Sam
The United States gets its nickname, Uncle Sam. The name is linked to Samuel Wilson, a meat packer from Troy, New York, who supplied barrels of beef to the United States Army during the War of 1812.
The day was Sep 7. What year was it?
Quote of the Week
"It ain't over 'till it's over."
Yogi Berra
Trivia
What president's ghost is said to haunt the White House?
See the answer below.