July 20, 2022
Homebuying Tips for Every Stage of Life
For many people, buying a home is the biggest purchase they'll ever make because it is both a financial and an emotional decision, said Kevin Bazazzadeh, real estate investor and founder of Brilliant Day Homes. Different ages and stages of life may bring different considerations when buying a …
Go Banking Rates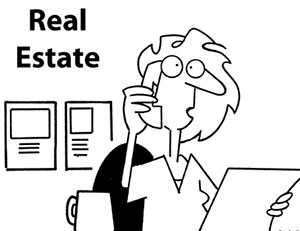 "Once in a while, a pumpkin may suddenly change into a carriage, or a mouse may turn into a horse. Other than that, it's a charming little country cottage!"


Copyright © Randy Glasbergen
Armstrong Walks on the Moon
American astronaut Neil Armstrong, 240,000 miles from Earth, speaks these words to more than a billion people listening at home: "That's one small step for man, one giant leap for mankind."
The day was Jul 20. What year was it?
Quote of the Week
"There's no place like home. And I do miss my home."
Malala Yousafzai
Trivia
What product that makes unpacking fun was invented by sealing two shower curtains together by two engineers who intended it as wallpaper?
See the answer below.