October 19, 2022
Staging Your Coffee Table
The coffee table is typically central to a living room's design - it can even sometimes act as the focal point. This is why, when staging a home, it's important to create the perfect vignette or intentional arrangement of decorative items on this surface. Before you begin staging your coffee table …
House Digest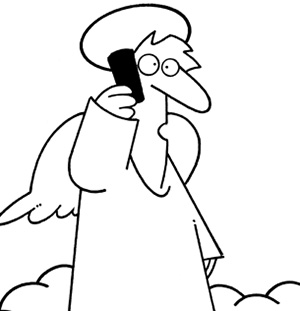 "The real estate market is soft up here too... and fluffy!"


Copyright © Randy Glasbergen
Victory at Yorktown
Hopelessly trapped at Yorktown, Virginia, British General Lord Cornwallis surrenders 8,000 British soldiers and seamen to a larger Franco-American force, effectively bringing an end to the American Revolution.
The day was Oct 19. What year was it?
Quote of the Week
"You never saw a fish on the wall with its mouth shut."
Anonymous
Trivia
Which adds more interest to a room: complimentary colors, or contrasting colors?
See the answer below.